Enter to win HERE!

MUSIC
May 21: New Found Glory
May 22: Steel Panther
May 24: Liz Longley
May 27: Tigers Jaw (JUST ADDED!)
MOVIES
The Hangover Part 3
This time, there's no wedding. No bachelor party. What could go wrong, right? But when the Wolfpack hits the road, all bets are off.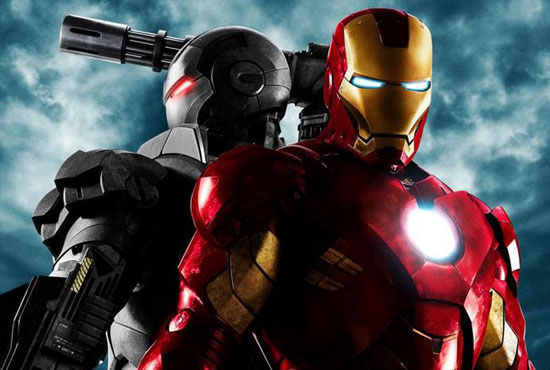 Iron Man 3
Marvel's "Iron Man 3" pits brash-but-brilliant industrialist Tony Stark/Iron Man against an enemy whose reach knows no bounds (Mandarin). When Stark finds his personal world destroyed at his enemy's hands, he embarks on a harrowing quest to find those responsible. This journey, at every turn, will test his mettle. With his back against the wall, Stark is left to survive by his own devices, relying on his ingenuity and instincts to protect those closest to him. As he fights his way back, Stark discovers the answer to the question that has secretly haunted him: does the man make the suit or does the suit make the man?
Epic
A teenager finds herself transported to a deep forest setting where a battle between the forces of good and the forces of evil is taking place. She bands together with a rag-tag group characters in order to save their world — and ours.
Star Trek: Into Darkness
After the crew of the Enterprise find an unstoppable force of terror from within their own organization, Captain Kirk leads a manhunt to a war-zone world to capture a one man weapon of mass destruction.
Peeples
Tyler Perry presents Peeples. Sparks fly when Wade Walker crashes the Peeples annual reunion in the Hamptons to ask for their precious daughter Grace's hand in marriage.
Fast and Furious 6
Agent Hobbs enlists the aid of Dom and team to help bring a rival gang, led by Owen Shaw, to justice. In exchange for clear records, they must put an end to their schemes, no matter how personal the cost.
The Great Gatsby
Nick Carraway, a Midwesterner now living on Long Island, finds himself fascinated by the mysterious past and lavish lifestyle of his neighbor, Jay Gatsby. He is drawn into Gatsby's circle, becoming a witness to obsession and tragedy.