ON THE MUSICAL RADAR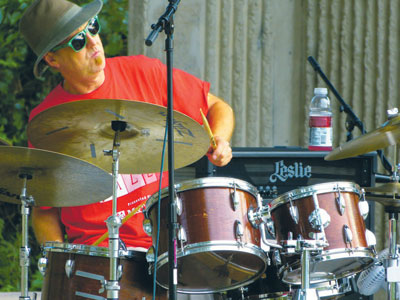 Jazz drummer Randy Marsh has done it again. After HopCat shut down its Sunday Jazz Jams in September – on the heels of Ottawa Tavern closing its short-lived jazz club – Marsh found a way to keep the genre's presence in downtown Grand Rapids with Randissimo's Sunday Jazz at the SpeakEZ Lounge (600 Monroe Ave. NW, formerly Cambridge House). "I'm very happy," Marsh says of SpeakEZ's free weekly Sunday sessions featuring a jazz jam and sets by rotating trios. "You have to keep reinventing it. It takes a community to make events like this work." And the West Michigan Jazz Society is staging its once-a-month series at Bobarino's in The B.O.B. for the first time. Performing Nov. 19 for "Monday Night Jazz at The B.O.B." will be Benje and Ashley Daneman and the Western Jazz Quartet.
Speaking of community, how about the Lamp Light Music Festival's "experiment in social practice?" This unique house show music fest in Grand Rapids' Eastown neighborhood on Nov. 2-4 boasts more than 20 musical artists – Valentiger, Chain of Lakes, Lucas Wilson, A.B., The Wealthy Orphans, Fiona Dickinson, Karisa Wilson and others, plus Cuddle Magic, Kevin Killen and The Daredevil Christopher Wright from outside Michigan – playing house concerts in four homes. It's the brainchild of John Hanson, from indie-folk/lo-fi band Strawberry Heritage, which also performs. The approach "breaks down the barrier of separation" between artists and audiences, providing "the most intimate way to share the craft of music and song." Details at lamplightmusicfestival.com.


CD RELEASES
Kelsey Rottiers & The Rising Tide, "Bear Hope"
Rottiers is a Grand Rapids singer-songwriter who means business, proving it with a remarkable voice that at once recalls Ingrid Michaelson, Kate Bush and Feist, while adding singularly rootsy, Americana-hued, emotion-drenched inflections. But on her second album, Rottiers mostly means business in drawing attention to the horrors of human trafficking, a theme linking all six tracks in melodic, heartbreaking fashion. The Flint-area transplant, known for her distinctive red boots, has long embraced the anti-trafficking cause, but few artists could translate that into such powerful songwriting, focusing on different perspectives of a crisis too often overlooked here and overseas. And as the title implies, she manages to do it with an air of hope.
AG Silver, Hold On
Hold On or On Hold? West Michigan hasn't heard new material from AG Silver in many moons, but three years of writing and recording amid frustration with the music industry has unshackled the seasoned rock band's best and most uplifting album yet. Produced with a host of experienced mix engineers, the band – Jon Ornee, Chris McKellar, Craig Vanderwier and Josh Blom – injects real intensity into anthemic, hook-filled tracks ranging from "When the Sun Goes Down" to "Miss Michigan." Although fans of U2, Keane, Train and The Killers will find much to like here, AG Silver brilliantly blazes its own smart, production-rich path.
AG Silver's CD-release show is 7:30 p.m. Nov. 2 in the Harris Building (111 S. Division Ave.)and is $10 admission. The concert also will be streamed live via stageit.com.

IN THE WORKS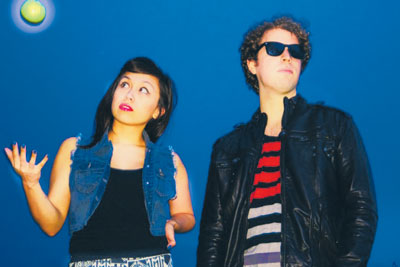 Ever-inventive prog-rock/jam band Ultraviolet Hippopotamus is crafting its full-length new album at Redwall North Studios in Grand Haven, aiming to release the CD in early spring. (Roy Wallace is mixing the project at River City Studios, along with UV Hippo's special "Broomhilda Suite" EP, a concept piece with a Halloween release.)
Up-and-coming Grand Rapids indie-rock/pop duo AOK completed its album at Redwall North, with mastering by Ohio's Brian Lucey, who's worked with The Black Keys and O.A.R. "The AOK CD is really great, new contemporary music," said Chrysler, who's added five lesson rooms and new rehearsal space, with a second full-scale studio coming this winter. Look for other Redwall North projects by Grand Haven multi-instrumentalist Nick Wronski and West Michigan classic cover band Soul'd Out.
New York Lights, an alt-rock collaboration between Austin Mark Ruhstorfer and David Shirey, will unveil its debut album by mid-November after recording at River City, which also is working with alt-country-tinged rock band Flashing Blue Lights on its inaugural release.
Rock bands The Water Clocks and Bowery are wrapping up work on new albums at Planet Sunday Studios, says owner Joel Ferguson, whose daughter also has a new EP. "All fantastic projects that I am really excited to be a part of," he says.
Audio Bay Recording Studio near Rockford is awash in projects – heavy metal to folk to hip-hop to gospel, says owner Andy Mitchell, with recordings by Bled Life, Duke Greene, Michelle Flowers, Josh Bennett, Brian McNulty, The Virgil Baker Band, The Ultimate Three, Joe Seeley, Robin Leonard, Colin Tobin, Dana Smith, Convotronics and others.
Music critic and entertainment writer John Sinkevics comments on the local and national music scene at localspins.com, spotlighting artists at 10 a.m. Wednesdays on Local Spins Live at News Talk 1340 AM.