This month, live cirque entertainment reigns. From old timey, sepia-toned stage shows and boozy St. Patty's Day street performances to a symphonic cirque extravaganza and a fanciful explosion of sensual dance, immerse yourself in a multi-faceted world where fantasy lives, thrives and inspires.
Lil' Darlins Vaudeville
The Loft, Lansing
March 9-10
$10
theloftlansing.com, (517) 913-0103
Vaudeville is alive and well in Lansing. The Lil' Darlins Vaudeville troupe incorporates old-timey stage acts, bawdy humor and the Heartland Klezmorum band to present two nights of raucous entertainment. "We try to be as authentic as we can," said Katie Corr, producer, director and strawboss. "A lot of troupes focus on a modern spin. We don't go for that." You can expect a fas- paced variety show that includes jugglers, lilting singers, hula hoop dancers and fire eaters. Wacky skits and one-liners, performed in front of a homemade backdrop, pay homage to a bygone era of comedy, gags and good times. "You're always getting something different every couple minutes," Corr said. Performing since 2008, the group plans to spread their vaudevillian spirit near and far this year.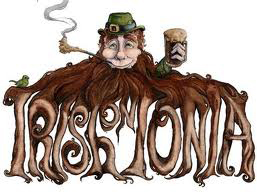 Irish on Ionia: Michigan's Largest St. Patrick's Day Street Party
Ionia Avenue, Downtown Grand Rapids
March 16, 7 a.m.-10 p.m.
$10-$15, VIP $55
facebook.com/IrishonIonia, (616) 454-9105
St. Patty's Day is a 24-hour bonanza of booze, ethnic pride and epic bar hopping. This year, downtown Grand Rapids boasts the third annual Irish on Ionia street party, which is the largest event of its kind in Michigan. The festivities begin at 7 a.m. (yes, you read that correctly) with the popular Kegs and Eggs breakfast buffet at McFadden's where the first 300 guests will receive free food. Live music kicks off around 10 a.m. on the outdoor stage. Later in the day, you can enjoy roaming street performances including fire, acrobatics and aerial arts by Bangarang Circus and as always, there will be requisite green beer. "Last year we sold out," said Shane Philipsen of Barfly Ventures, who encourages patrons to purchase tickets in advance, including VIP tickets that get you savings on beer and cool swag. While it is "a McFadden's-driven event," the party encompasses Stella's, Hopcat and the new Grand Rapids Brewing Co. as well. If you miss out on breakfast, the Stoner Taco Booth will help you soak up all that booze.


Cirque Musica
Miller Auditorium, Kalamazoo
March 9, 8 p.m.
$15-$45
kalamazoosymphony.com, (269) 387-2300
Nowadays even your great granny is running away to join the circus. As the world hungers for more feats of derring-do, the folks in the upper echelons of the circus world continue to innovate and bring fresh shows to adoring audiences. In recent years, cirque entertainment has joined forces with various symphonies to create unique events showcasing these classic art forms together. Cirque Musica brings veteran artists from Cirque du Soleil as well as Ringling Bros. and Barnum & Bailey to the Kalamazoo Symphony for a rousing night of aerial arts, juggling stunts, strongman acts and more, all to the backdrop of classical, POPS and popular repertoire symphonic sounds.
Momix: Botanica
Wharton Center, East Lansing
March 17, 3 p.m.
$25-$45
whartoncenter.com, (517) 353-1982
Momix: Botanica revels in the senses. Reaching beyond dance, this rich production takes movement and costuming to the next level. Skilled dancers embody fanciful creatures like centaurs and blossoming foliage that undulates and sways across the stage. Quirky insects and even skeletal dinosaurs make appearances in a combination of raw energy and illusion that incorporates original props, projections and even seamless elements of puppetry. The production is sensual, organic and mesmerizing. One of many original Momix productions, Botanica will surely usher in the springtime with a bang.