Summer's winding down, but it ain't over yet. Now's the time for a last-ditch escape to the waterfront before fall sets in. One of the best ways to spend a Michigan summer is on the water, but if you aren't fortunate enough to own a lake house or a boat — or know a friend with one — there are still plenty of ways to escape stress and experience the lake effect.
Whether you're in need of a day at the beach, a date night or a weekend staycation, these West Michigan coastal communities offer plenty in the way of water sports, dining, recreation and that carefree vacation feeling.
Here's where to get started.
Saugatuck
Dining: If you have several hours to spare, Hungry Village Tours offers A Delicious Drive, which visits local farms and includes a farm-to-table lunch at Salt of the Earth, or try A Culinary Walk tour of Saugatuck and Douglas. Fill up before your day at the beach or unwind with dinner at Everyday People Café or J. Paul's in The Kirby Hotel in Douglas. The Butler, home to the Butler Burger, is another popular restaurant in Saugatuck with views of the harbor, boardwalk and boats. For a more casual atmosphere or late dinner, Scooters Café and Pizzeria serves pizza, salads, subs, spaghetti, fried chicken and fish and chips, until midnight on weekends.
Entertainment: If you love to laugh, Coral Cables hosts live comedy at 8 p.m. every Saturday in the lower level; $10 per person and reservations are recommended. Then move to Bootleggers Tiki Bar for live music, Corner Bar for karaoke, upstairs to the historic Crow Bar for dancing or to The Annex Piano Bar for more entertainment.
Recreation: Whether you drive through Douglas or take the chain ferry across the Kalamazoo River, Oval Beach is a popular pick for sunning and swimming. It's rated among the 25 best shorelines in the world by Conde Naste's Traveler. Also in the vicinity, explore local history at The Pump House Museum, enjoy a picnic and then hike the sand dunes at Mount Baldhead Park. Ox-Bow School of Art nearby often hosts Friday Night Open Studios (select Fridays). The events include art exhibits and demonstrations in the glass and metal studios. After hitting the downtown shops and galleries, there are several parks along the waterfront with gazebos and picnic spots that are great for people and boat watching or to enjoy the summertime breeze.
Scenic: Historic walking and trolley tours of downtown Saugatuck and Douglas are a great way to take in the two harbor towns. Feeling more adventurous? Climb the 282 steps to Mount Baldhead and explore forested dunes to the beach. The reward is a view of the city and Saugatuck-Douglas Harbor (fall and spring offer better views when the leaves aren't on the trees). You can also hike the dunes and find a spot to watch the sunset over Lake Michigan. Outdoors-friendly folks can rent a canoe or kayak, charter a sailboat, captain your own boat and cruise the river to Lake Michigan. Other earthy areas to swim, hike or catch a sunset include Saugatuck Dunes State Park, Saugatuck Harbor Natural Area, Pier Cove Beach and Douglas Beach.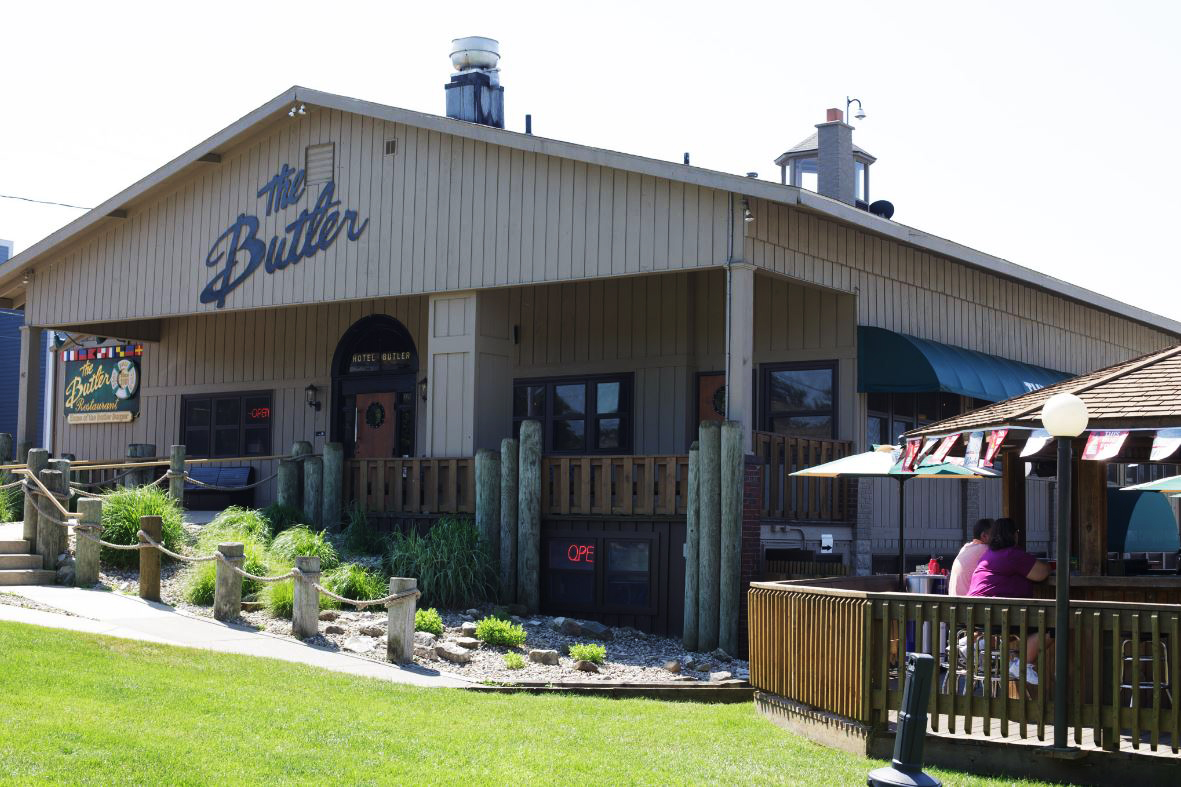 Grand Haven/Spring Lake
Dining: Many of Grand Haven's restaurants are unchanged fixtures in the community, so focus on the ambience and less on the foodie experience. While Bil-Mar on the beach isn't a slick, modern establishment, its outdoor deck is the only place to watch the sunset while sipping a rum runner. Snug Harbor is the best bet for its channel view, along with the second-floor deck at The Kirby House and K2 Pizzeria. Theatre Bar has a good bloody mary bar on Sundays and the adjoining Dee-Lite Bar & Grill serves breakfast, lunch and dinner. On the east side of town, Stack's offers Chicago-style eats you can take to the beach. You could also hit one of the well-known sandwich shops – Did's Deli, Electric Hero and Lucy's Deli & Market – then chow down with your feet in the sand. Old Boys Brewery is another option for beer, pizza, live music and patio dining. For dessert, stand in line behind the locals for ice cream at Miss Lisa's in Ferrsyburg, where you'll still find hard ice cream in a waffle cone for under $2.
Entertainment: The synchronized water-and-light show that is Grand Haven's Musical Fountain is something every local or tourist should witness. The colorful display is set to music and starts daily at dusk and lasts 20 minutes, so you can still grab an ice cream or hit the bars after it's over. For live music, Theatre Bar has no cover and is a good time for those who want a casual live music experience (you can carry conversations with your fellow patrons). Some acts stand on a small stage behind the bar and play crowd requests. Dark Room is a club in the Kirby's lower level, but the bands on the first floor are good for dancing and draw an all-ages crowd. For an intimate concert experience, Seven Steps Up in Spring Lake consistently brings in acclaimed acts in a unique venue. Also: The Salmon Festival is headed upstream Sept. 16-18. Grab your rods, lures and forks for this celebration of all things salmon.
Recreation: Pack the camping gear and stay on the beach at Grand Haven State Park or in the woods at nearby Hoffmaster State Park, which also has hiking trails, a nature center and summer programs. The Grand Haven channel from the municipal marina out to the lighthouse is a nice walk for a date or exercise and there are plenty of places to stop for ice cream or to sit and people watch. If you're into watersports, you can rent paddleboards or try kiteboarding and other activities for a fee. Lake Michigan fishing charters leave from Chinook Pier and Grand Isle Marina, or experience the adventure and romance of sailing on a wind jamming or sunset cruise aboard Wind Dancer, a 63' gaff-rigged schooner that also leaves from Chinook Pier.
Scenic: Nature lovers, or those looking for a more laid-back beach experience, may want to break away from the tourists, traffic and teenagers in Grand Haven. Other nearby beaches include North Beach Park on the north side of the channel in Ferrysburg or Hoffmaster State Park a few miles north in Norton Shores. Both parks have picnic areas, hiking trails and dune stairs with scenic overlooks of Lake Michigan. Hoffmaster's trails have several access points to the beach, so you can get your exercise in then sit on the ridge or head for the water's edge and sunbathe.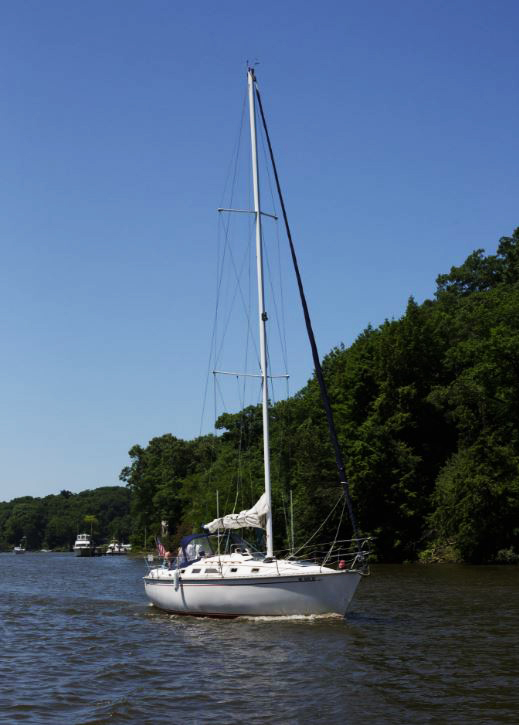 Muskegon
Dining: Muskegon's lone beach bar and restaurant has been known by many names, but last year it was revived as The Deck by a local restaurateur. The Deck features an expansive (you guessed it) deck right on the beach. It makes for a casual ambience, plus great views of the sunset, pier head and access to beach volleyball, live music on weekends. It's also home to a menu of burritos, smoked meats and barbecue fare. Unfortunately, The Deck closes from Labor Day to Memorial Day, but there's always next year if you missed it this time. Closer to downtown, there's a variety of food worth sampling depending on your tastes. Fatty Lumpkins Sandwich Shack on Washington Street is a local favorite for takeout sandwiches.
Entertainment: The Michigan Irish Music Festival is coming up Sep. 15-18. There's more than 20 Irish bands, plenty of food and loads of beer. That's not to mention all the dancing and tossing of various things, such as: hammers, cabers, sheafs and shotputs.
Recreation: Muskegon's Pere Marquette Beach is less crowded than Grand Haven and hosts activities ranging from beach volleyball tournaments to movies on the beach. There's playground equipment, picnic areas and fire pits, so pack some wood and enjoy a bonfire in the sand as the sun sets or walk out to South Breakwater lighthouse for pictures. In case of rain, it's easy to fill a day touring the Milwaukee Clipper, Muskegon Museum of Art, Lakeshore Museum Center and the Hackley & Hume homes or USS LST 393, which also hosts movies on the deck in downtown.
Scenic: Devoted cyclists can ride the Lakeshore Trail for 12 miles around Muskegon Lake. There are several access points, places to stop and grab a beer or a snack and enjoy scenic views of the lake – whether starting downtown and riding to Lake Michigan or heading north to Muskegon Lake Nature Preserve. The preserve includes a boardwalk, observation deck, seven fishing platforms and chances to observe birds, wildlife and wetlands. Looking for water? Kayaking, tubing and canoeing are staples on the Muskegon and White rivers. Rentals are available through Happy Mohawk Canoe Livery.