Even a pandemic can't stop Grand Rapids from becoming a winter wonderland.
A cold, snowy winter is part of what defines life in Michigan. It makes us stronger and more resilient, whether we like it or not, but it also provides perfectly unique opportunities for fun you can't go anywhere else. That's what World of Winter, hosted each year by Downtown Grand Rapids Inc., chooses to celebrate.
This year, World of Winter is back, and despite everything it might be the biggest year yet. Snowy, icy outdoor activities and art will take over Grand Rapids from now through the end of February.
There are so many things to do and see every single day, check out worldofwintergr.com for a daily schedule! Or, you could honestly just walk around the city on any given day and you'll find plenty of neat surprises, whether it's a piano made of ice or a surprise performer playing a pop-up concert.
If you're not sold yet: Remember, the refreshment zones let you grab a drink from a local establishment and enjoy it while walking around downtown!
HYBYCOZO at Ah-Nab-Awen Park
Jan. 15-Feb. 28
You might've seen this incredible art installation on social media already, considering how eyecatching and Instagrammable it is. Of course, it's better in person, so head to Ah-Nab-Awen to see these kaleidoscopic, geometric displayes of light and shadow for yourself. Also look for special performances like Dance in the Annex on Jan. 23, featuring music from local artists Pink Sky.
Path of Encouragement at Grand Rapids Public Museum
Jan. 15-Feb. 28
This art display is simple, fun and goofy, offering words of encouragement for everyone who needs it in these turbulent times, right across the street from Hybycozo.
Color the Skyline
Jan. 18-Feb. 28
Don't worry, they're not real: 20-foot dancing inflatable tube people — you know, like those ones outside car dealerships, except cooler — are taking over the skyline of Grand Rapids to add a splash of color to the grey winter skies. Next time you're on a walk, run or drive, look up!
Walking Tours
Wednesdays at noon
If you need a good reason to get out and stroll, check out this six-part weekly series of socially distanced group walks. Just show up outside Studio Park at noon on a Wednesday for a different walk each week, including the Black History tour on Jan. 20 and the Chilly Challenge walk through Heartside. See the website for all walking tour details.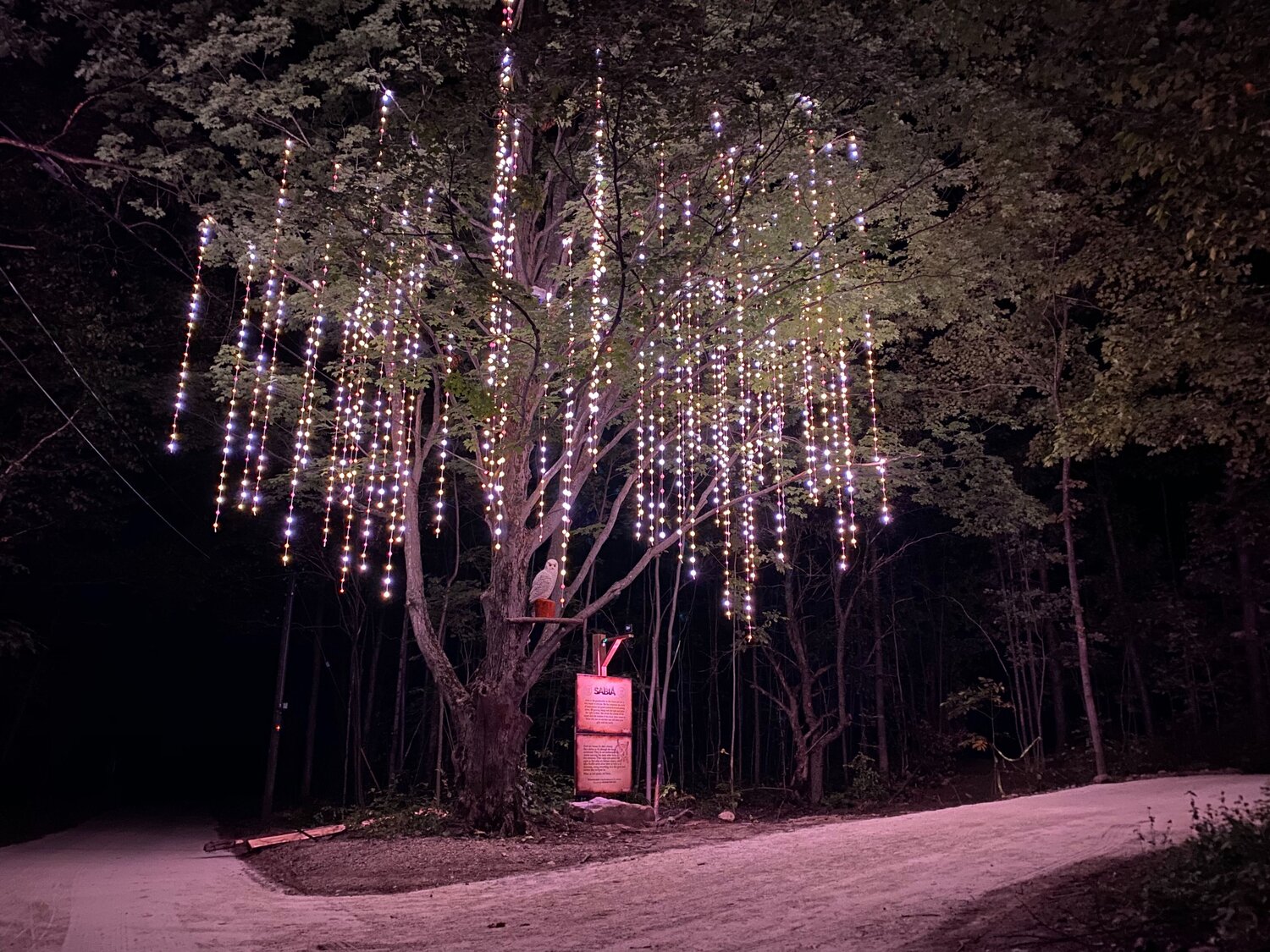 The Singing Tree at Canal Park
Jan. 22-Feb. 28
Canal Park — on Monroe, by Linear Restaurant and City Built Brewing — will feature the Singing Tree, an art installation and lighting experience that reacts to nearby noise. Sing, clap, and yell to interact with the tree! And you might just catch a special event, like the Ice Piano Performance on Jan. 23.
Outdoor Ice Games
Jan. 22-24
Frozen foosball, frozen cornhole, frozen chess — play it all before it melts! These icy games will be scattered around downtown Grand Rapids.
Winter's A Drag
Jan. 30 & Feb. 13, 4-5 p.m.
Grab a drink from a nearby refreshment area and head to the Blue Bridge for a free drag show and outdoor happy hour.
Valent-ICE
Feb. 12-14
Something about ice is romantic. The transparency, the light refraction, the impermanence —whatever it is, Valentine's Day is a great time for more than 80 professional ice sculptures to take over Downtown GR. This is a highlight of winter every year, so don't miss out, whether you have a Valentine or not!
ICE-Breaker
Feb. 13, 10 a.m.-1 p.m.
Ice legend Randy Finch will be carving a 5,000-pound ice sculpture right in front of everyone! Just head downtown on Saturday morning to see the master in action. But wait, there's more: You can vote for which sculpture he'll carve here.
Tribal Stories: "Manidoo Bawating"
Jan. 28 & Feb. 27, 7 p.m.
One piece of the HYBYCOZO exhibit is especially unique: Manidoo Bawating, an 11-foot-tall steel sculpture designed specifically "to represent and honor important symbols and unique traditions of the Native American community that thrived along the Grand River and throughout the Great Lakes region." Gather around to hear the stories of the symbols in the sculpture. Plus, these events take place on two special full moons: the Wolf Moon in January and the Snow Moon in February.