The art of "the selfie" has changed over time. From the humble beginnings of an outstretched arm to the use of selfie stick tools, the goal always has been to get that fire selfie.
Selfie WRLD invites you to explore and have fun in a do-it-yourself photography studio. The museum boasts a total of 25 totally unique, highly photogenic booths. Photo sessions are provided with a ring light so you can have professional lighting no matter where you go. A Bluetooth clicker also makes selfie taking effortless.
Revue spoke with Selfie WRLD co-owner Kami Loucks about how the museum began. "My husband and I craved bringing something hip, fresh and fun to the West Michigan area," Loucks said.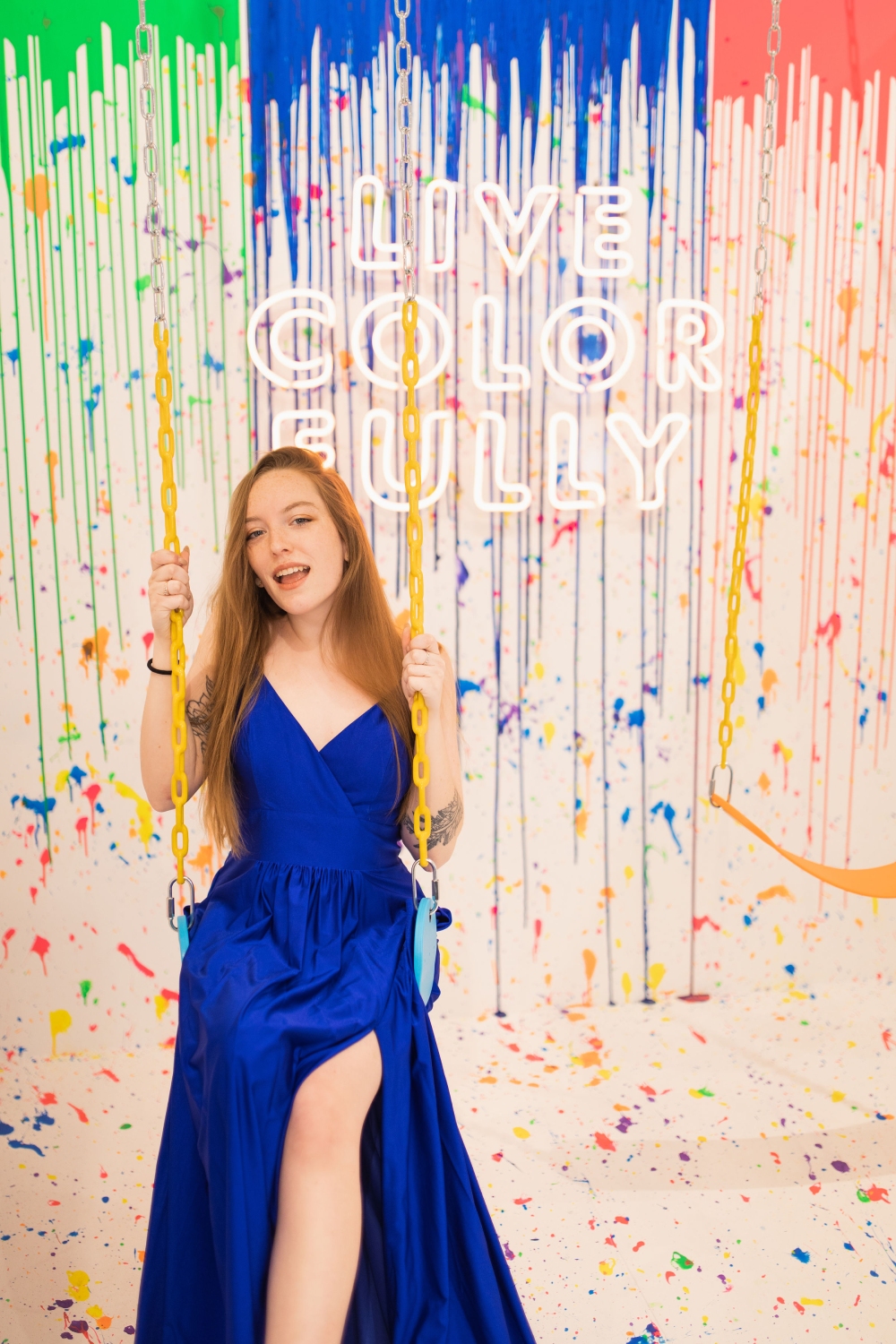 Was Selfie WRLD created with a certain audience in mind?
We really had everyone in mind when bringing Selfie WRLD to Grand Rapids. We knew it would be hot with teenagers and the Instagrammable 20-somethings, but we also wanted it to be a place of fun and interaction with parents and their children, date nights and more. We really envisioned Selfie Wrld being a place for friends and family to smile, laugh and have fun together in a safe, bright and happy environment.
Why should people visit?
There is nothing like it in Michigan! It truly is a happy place. The music is pumping, the booths are bright and happy. It allows everyone to be the star of their own content and be as creative and fun loving as their heart will allow.
What do you enjoy most about Selfie WRLD?
We enjoy the happiness that we see all around the store as our customers experience Selfie WRLD. Knowing that people are coming together to create laughs and memories really brings us a lot of joy.
Is there anything visitors should bring with them to make their experience better?
A friend! Selfies are always better with friends. We do have two changing rooms if guests want to have multiple outfits. Make sure you don't forget your phone, and have it fully charged, because you will be taking A LOT of pictures and videos.
Is there a message this exhibit is trying to convey?
At the end of the day, we want Selfie WRLD to be a place where people allow their own creativity to run free and bring out their inner child. It's just plain fun.
Will Selfie WRLD change over time?
We plan to add some spookiness to some of our booths for Halloween. We have some awesome plans in the works for the holidays!
Selfie WRLD Grand Rapids
350 84th St. SW Suite 1035, Byron Center
selfiewrldgrandrapids.com