Add Brindle & Blonde to your list of cool new places to namedrop. Customer-centric with a level of craft that sets them apart, salon manager Molly Savage spins it like this: a trip to Brindle & Blonde is like "the perfect trip to the hair salon." Staff are all about the customer and their experience providing contemporary services including cuts and color for both men and women, as well as premium extensions, bridal and event hair, make up and facial waxing. The salon sells products from trusted beauty names such as Oribe and L'Oréal and has trusted styling talents as well with the ultra-hip Ann Van Weaver and Christopher Michael (both of Cheeky Strut fame) that bring that "standard of professionalism and perfection." Add ample parking and a convenient location (600 Monroe Ave. NW in Grand Rapids) to the mix and you've got plenty of reasons to let them help you find your personal style.
Mallrats beware. There's a new magazine in town that's everything you're not. à la MODE is a quarterly fashion magazine for the local Grand Rapids area with content leaning toward hometown style and designers, offering local ways to get a complete look at an affordable price. It's what's original to the area with an individual, boutique personality. "You see what's trendy, where you can go to see it and you can bring the magazine right into the store with you," says Aly Nauta, owner and editor in chief, of the pocketsize 7 x 10 inch glossy accessory. "It's affordable and realistic," which is a nice change of pace from skinny models draped in overpriced frocks. The mag will "teach you how to implement stuff or offer DIY features to bring the magazine to life. It's empowering." Expect profiles on successful women in the area, what's trending and specifically, this fall's issue hints at topics such as thrifting 101, legging faux pas (I know, right?), a price guide to holiday shopping and How to Do Collegiate Right featuring The Mitten State. Take a break from powdering your nose and start with the Facebook page for a look at the area's newest fashion fascination or try alamodegr.com Word is that soon there will be a PayPal link so you can have a copy sent to you in the mail. The mag should be showing up at The Sparrows Coffee Tea & Newstand and at local salons.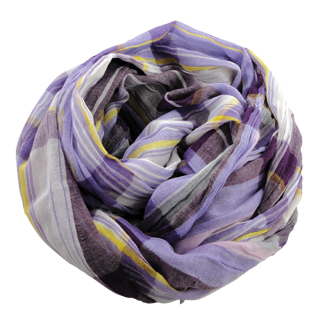 Over on the lakeshore there's a little something called Le Style de Vie. It takes place on Sept. 7 at Butch's in downtown Holland and it's a mashup of wine and fashion, as well as a fundraiser for the Center for Women in Transition. The soiree takes place in a tent behind the restaurant, where you nibble on hors d'oeuvres, chug the wine and listen to a live jazz band with a narrated fashion show featuring "a nice mix of everything we carry from blue jeans to cocktail dresses," says Studio K Owner Kim Petroelje, who adds that the style spectacle is set up "so that you don't have to stop the wine tasting to watch the show." Said show will be repeated twice with the first showing approximately around 5:30 p.m. and a second spot around 7:30 p.m. Auction items are another thing on hand to throw your money at. The fun starts at 5 pm.
For those looking forward to fall fashions, there's something of a comeback happening according to Erika Morgan, owner of the darling Paperdoll Boutique in Rockford. The store specializes in clothing, accessories and gift items and when it comes to fall trends (prepare yourself), expect a lot of "grunge and plaids and menswear inspired pieces," says Morgan (side note: find that Pearl Jam CD). It's all about distressed denim, longer boyfriend sweaters, houndstooth and tweed. Not into that tomboy scene? Blend in some floral and lace and pearls to tone down the dude vibe for sure. Pick out structured bags and short, studded boots this season and bulk up on your denim—specifically shirts and dresses. Word of advice? If you buy one thing this fall, Morgan pushes plaid button up shirts as your style staple. Look for the store's anniversary sale coming up Oct. 24 through 26. It's their way to thank customers with store discounts, sales and a party!