We're in a dark mood over here — dark like the bottom of a witch's cauldron. Come October, we like to get a little gloomy and mysterious, and MODRN GR is down for it too.
The new retail shop offers eclectic urban and modern furniture and accessories for your house, condo, apartment and dorm — those smaller living spaces. It's city living meets The Addams Family, the kind of well-curated lifestyle pieces that'll haunt you.
"It was challenging to find what I wanted for what I was willing to pay," said owner Katie Lyons-Church, whose mother was a decorator (so her birthright is good taste). "I could afford to spend more than IKEA but also didn't want to break the bank with a $4,000 couch. It was best for me to find a sweet spot, managing quality and price."
From occasional chairs to quality, down-filled pillows, the shop is warm and modern with a West Elm or Crate & Barrel feel. MODRN GR is also the first store to carry local furniture refinishing artist Julie Peterson of Simple Redesign (a huge score).
If you're in the market for a little gothic home décor, the store has that too in shades of tragically-black, pitch-black and inky. Check out the goods at 1 Carlton Ave. SE inside the Fulton Square building, right across from Schnitz Deli in Grand Rapids.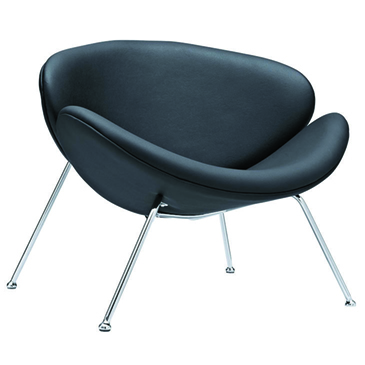 Believe it or not, this is not off the set of The Matrix, but the Jessa Faux Leather Lounge Chair in black is otherworldly, no? This modern option for additional seating doesn't skimp when it comes to style and comfort, $250.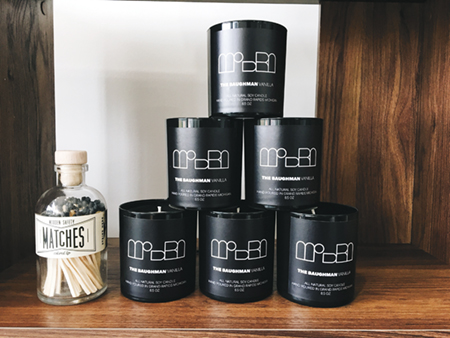 Set a murky tone with the Baughman vanilla-scented essential oil-based premium soy wax candle. This best-selling, rich scent brings a pleasant aroma to dismal surroundings, $28.
MORE FROM THE DARK ARTS…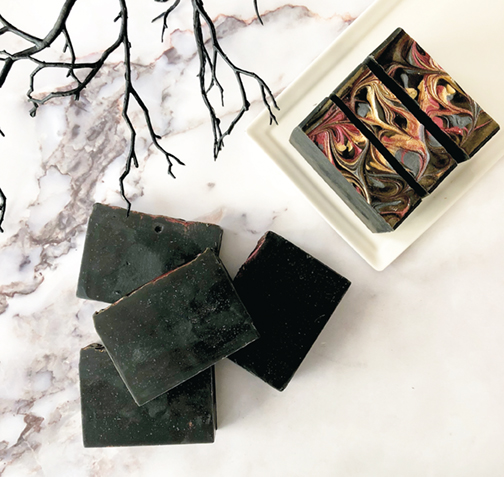 Inspired by Khaleesi from Game of Thrones, the dark Mother of Dragons soap combines an alluring and earthy blend of citrus and floral, sensual clove with a woody, patchouli base and a hint of Madagascar vanilla, $7 at wickedsoapsco.com and available at Dime & Regal.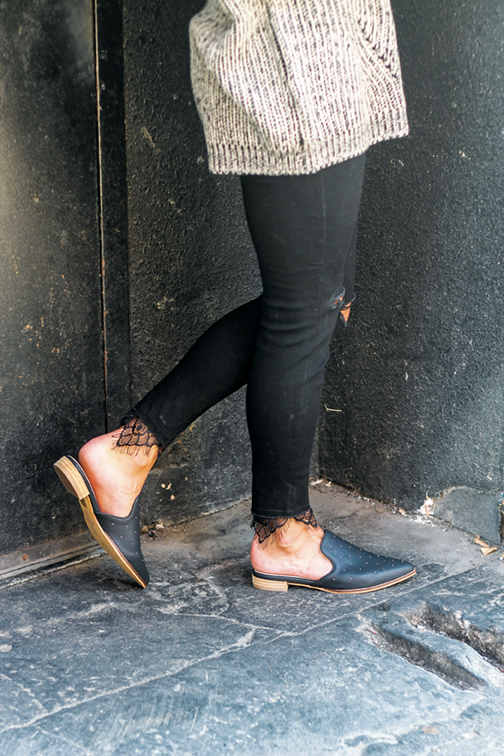 Is it black magic? The chic, black Malika jean has the most gorgeous lace hem and flattering features, including a high waist and skinny ankle, $85 at LA Miller Boutique .