We're all dropping money on sunglasses right now, so we might as well know what's hot, where the trends are headed and who has the best knowledge on summer's favorite accessory.
Rx Optical
The sunglasses for spring/summer 2019 are trending toward a twist on retro shapes. Expect lots of color on the frame and lens, and even prints.
"Instead of offering the typical black or brown frame, our patients now have many color options from clear to blues to reds, frames with two tones and can even match a pattern to an outfit by the same designer — Bebe and Lilly Pulitzer for example," said Jillayne Krogel, director of strategic planning and special projects at Rx Optical.
For women, look for styles with wider rounds, cat eyes in both plastic and metal materials, floral prints on temples and sharper edges. Trends for men include round shapes in metals, double bars added in plastic, patterned colors, blended colors for a fade look and frames in clear and grey tones.
Krogel's favorite sunglasses are the Chloé metal twist round version. "It goes with any outfit, is really comfortable and I feel like a movie star in them."
Fashion aside, to protect eyes from harmful UV rays, Krogel suggests looking for sunglasses with 100-percent UV protection, with lenses that are impact resistant and do not pop out of the frame. Make sure to choose lenses that are large enough to shield your eyes from most angles.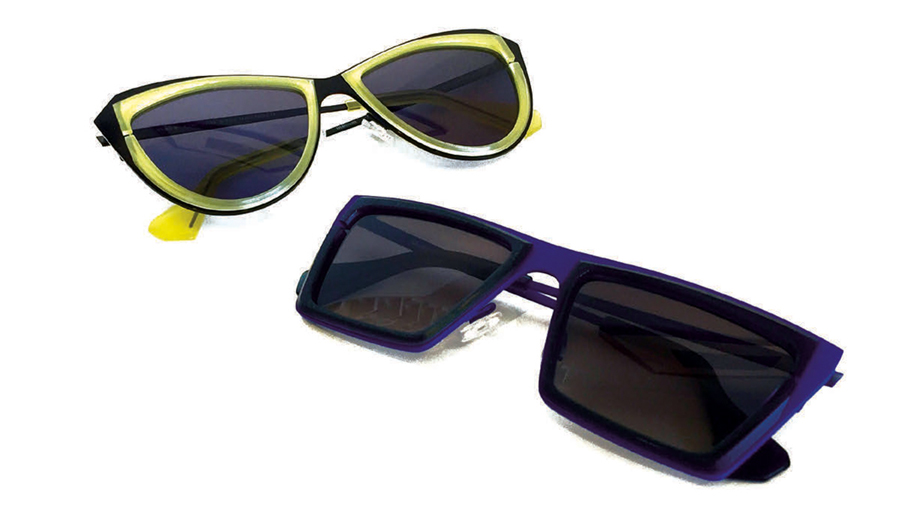 Cascade Optical
When it comes to sunglasses worth talking about, the folks at Cascade Optical are excited about the Vuarnet line.
"They've made a big comeback," said Christopher Conens, a clerk at Cascade Optical. "We sold them back in the neon-spattered '80s and '90s and it's great to have them back in the shop."
Other frames in the shop are a partnership with designers Theo and Tim VanSteenbergen.
"The Belgians know quirk better than anyone else, and the new collaboration is a perfect mating of milled zyl and titanium plates with color everywhere," said Conens, whose personal favorite pair of sunglasses at the store are the Mykita Bond, which he describes as "overbuilt perfection."
Conens knows that sunglasses can be the finishing touch on an outfit. For a choice that lends well to a certain look, he suggests a Matsuda Heritage piece as an entrance to the '90s styles that have come back into play.
"It's for the 20-something professional looking for that preppy, two-decades-back sweet spot of retro style," Conens said.
For more information on shades, visit rxoptical.com and cascade-optical.com