Michael McCallum always knew he wanted to be a performer, and that's why he launched Rebel Pictures in 1999.
McCallum was taking acting classes at the time, but took a break from the program to enroll in a film class, hoping to gain an understanding of what a director goes through.
"My mindset was even if they're making skyscrapers and I've made a dog house, I've made some sort of structure and there's some similar stresses," McCallum said. "I took it with the mindset of understanding what a director goes through and how I could relate to them better."
It was after acting in some other projects around the state that McCallum wanted to make his own projects. As a kid, McCallum would do impersonations of family friends, different actors or characters during game nights. Looking back, McCallum remembers those family friends asking him what he wanted to do when he grew up.
"I just remember being really little, probably six years old and family friends were like, 'What are you going to do when you're older? What do you want to do when you grow up?'" McCallum said. "I remember saying I wanted to be an actor, but not having any clue what it entailed."
Now, McCallum acts and makes his own films with Rebel Pictures, most recently with Confidence Of a Tall Man. The film is a tale of two brothers, at odds when they try to sell their father's failing bar after its 50th anniversary. McCallum said ties to family obligations and economic strife are strong themes in the story.
"Each story kind of originates its own way," McCallum said of crafting his movies. "I like approaching each project not being the same as the last."
After making his previous film, Two for a Show, McCallum decided one of the actors, Johnny DeMarco, would make a great lead.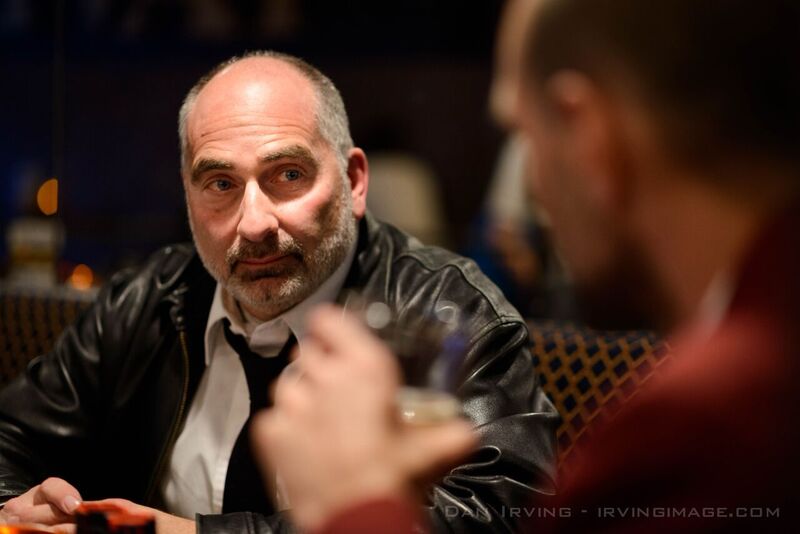 And the festival circuit reaction to Confidence Of a Tall Man has proved McCallum right — for one, the film won the jury award at 2017's DIY Film Festival in Santa Monica, Calif. At a recent showing in Lansing's Tavern and Tap, the venue was near capacity with every seat packed and 50 to 60 people standing. Many viewers later asked if there was more to the story and if there a second film was coming, eager to know what happened to the characters.
While Confidence Of a Tall Man and Two for a Show are both more in the vein of drama, McCallum doesn't have a specific genre that he prefers.
"I'm glad I don't make one specific genre," he said. "I'm more dictated by the genre of what the story is."
Rebel Pictures has made films of many styles, including noir, sci-fi, romantic comedy and dark comedy. As for the process of filming itself, McCallum prefers to use a skeleton crew of five to 10 people, depending on the project.
Of course, he has more projects on the way. McCallum recently competed in his first "48/5" — a 48-hour film project — in Detroit. The resulting sci-fi time travel film, Foreword, is only seven minutes long.
"We're really happy with how it turned out," McCallum said.
He also just wrapped up a music video and will be shooting another for a Grand Rapids band soon, and he's in post production on a short noir drama called Deadbolt, a sci-fi film called Reverb, and a few other projects.
If you're interested in watching Confidence of A Tall Man or other films from Rebel Pictures, check out rebelpictures.net.