Though concerts are on hold, musicians still hear music in silence.
Directors, conductors and artists from West Michigan symphonies are reflecting on their career's most memorable moments — from being moved to tears on stage, to performing in the midst of a massive Michigan snowstorm. When folded together, their quotes create a scrapbook of solidarity, bound with patience, confidence and an eagerness to return to the stage. The curtains may be closed, but the music is louder than ever.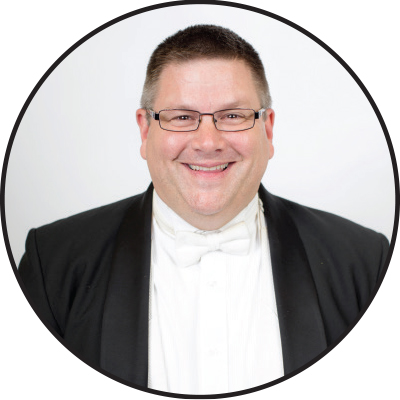 Erich Peterson
Assistant Principal Horn for Grand Rapids Symphony
One of my most memorable performances was with the Grand Rapids Symphony in November 2012 — we were performing To Be Certain of the Dawn by Stephen Paulus. It's an incredibly moving and powerful work commemorating the liberation of Nazi death camps and also the Roman Catholic Church's publication condemning Christians for holding Jews responsible for the death of Jesus Christ — told through the eyes of children.
It's a massive work for large orchestra, soloists, adult chorus, children's chorus, cantor and shofar soloist. At one point during Friday night's performance, I was overwhelmed with emotion and burst into tears onstage — as did my colleagues on either side of me in the horn section. At the end of that performance, there was an extraordinarily long silence before the applause, through which you could hear and feel the emotion from members of the audience as well. It's that connection of music to raw emotion that I crave, both to experience and to share with others.
Note: A shofar is a ram's horn. It's an ancient musical instrument that Jews use for religious purposes, mainly to call people. Erich Peterson joined the Grand Rapids Symphony in March 2004. Previously, he was in the national tour of Les Misérables, performing in more than 1,500 shows across more than 40 states and Canada over a period of six years.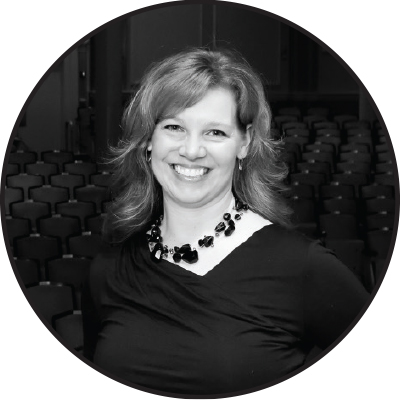 Cathy Holbrook
Executive Director of St. Cecilia Music Center
Every concert that I help to organize at St. Cecilia Music Center is a great memory for me, but I particularly love when the audience is so engaged in a performance. At St. Cecilia, there is always a great connection between artist and audience. When the artists come offstage, they ALWAYS say what a great audience this is. I am grateful to our patrons for making the artists feel so respected and admired!
I always love the Chamber Music Society of Lincoln Center concerts, because at this point, we have come to know and love many of the performers who return for different programs. The CMS concerts are extremely engaging because the artists LOVE playing in Royce Auditorium. I think the first concert ever of our partnership will always stay in my mind, because I was so proud of being able to create a meaningful relationship with such an important organization to bring great chamber music to Grand Rapids.
It's always nice to have return performances by artists. I loved having Christian McBride back to SCMC for his second visit, and he played our donor dinner the night before his public performance. I was really excited to have him back this coming season for our new WinterFest project: a three-day music festival featuring Christian McBride and friends!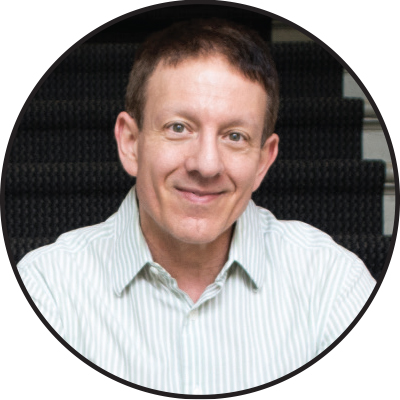 Scott Speck
Music Director at West Michigan Symphony
My most vivid memory of the West Michigan Symphony was a concert that almost didn't take place. A polar vortex coincided with our 75th Anniversary concert in September 2014. Three choirs — the Muskegon Chamber Choir, Grand Rapids Chamber Choir and Holland Chorale — joined the orchestra for Carmina Burana in a configuration that spilled off the stage and into the concert hall. Night after night, treacherous weather prevented many of the musicians and choristers from driving to Muskegon to rehearse. As it happened, only on the night of the concert did everyone successfully come together at the same time. The performance was supercharged and electric. And in a thrilling prelude, we were joined onstage by Harriet Woldt, a cellist who had played in the West Michigan Symphony's very first concert 75 years earlier!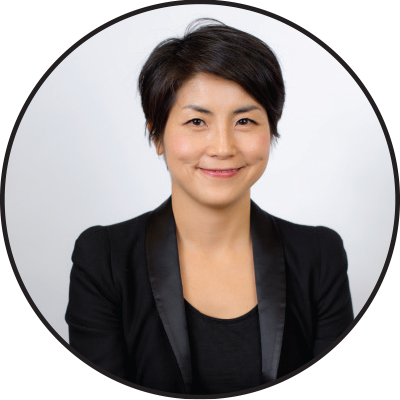 Haijin Choi
Violinist for Grand Rapids Symphony
When Grand Rapids Symphony was looking for a new music director several years ago, we were all excited to see what kind of music, talent and personality might come to Grand Rapids. When I saw a candidate programmed Dvorak's "New World" Symphony No. 9, my first thought was, "He'd better be prepared for this one!" because it is so well-known. When we played it at the first rehearsal, I just couldn't believe what I was experiencing: So many meaningful moments that I never knew existed! I was having some kind of musical euphoria. That guest conductor, now Grand Rapids Symphony Music Director, was Marcelo Lehninger."
Note: Haijin Choi has been a member of the Grand Rapids Symphony since 2003. A native of South Korea, she became a U.S. citizen in 2017.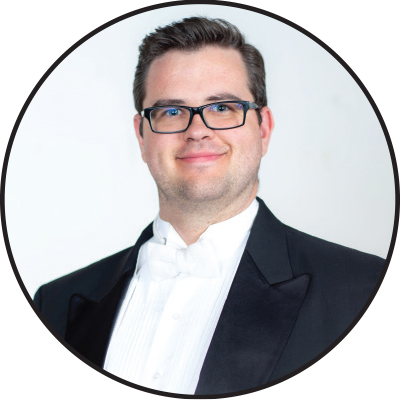 Andrew Genemans
Contrabassoon/3rd Bassoon for Grand Rapids Symphony
One of the most memorable performances I had with the Grand Rapids Symphony was when we performed Gustav Mahler's Third Symphony. The performance itself was incredible, but the music that bound us all together that weekend was transcendent. Over the course of an hour and a half, this symphony strives to encompass everything, from the awakening of spring to what love tells us. There was nothing greater than to tell this story of humanity and love through music, to create it onstage with friends and colleagues, and to then share it with our audience.

Note: Andrew Genemans, who joined the Grand Rapids Symphony in 2018, is a poet as well as a musician.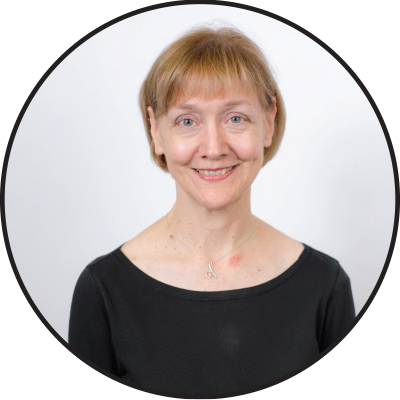 Diane Helle
Violinist for Grand Rapids Symphony
Playing great music in beautiful concert halls for large audiences characterizes much of my job as a violinist with the Grand Rapids Symphony. The concert that's been most on my mind lately, however, occurred one summer evening on a temporary stage in the parking lot of Spectrum Health Rehab and Nursing Center. That night, a group of the orchestra's "Music for Health" musicians joined with the neuro-music therapists we all work with, to put on a concert for the patients, residents, family members, and staff — everyone who could gather on the lawn or come out on a balcony. Unlike our regular therapy sessions, which involve exercises and specific interventions for us to accompany, that night all the singing and waving of scarves and playing rhythm instruments and listening was just for fun; just for the love of music and the pleasure of being together. The members of that audience knew a lot about struggle, but that night it was clear that they also knew a lot about joy.
Note: Diane Helle has been a member of the Grand Rapids Symphony since 1980. She also serves as Program Administrator for the Grand Rapids Symphony's Music for Health Initiative.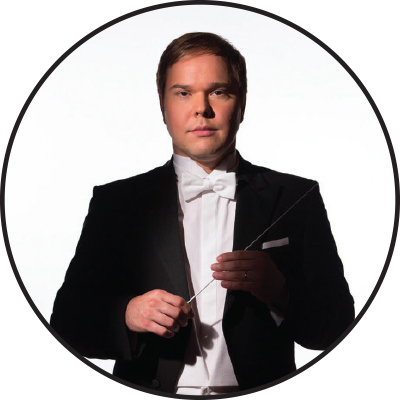 Marcelo Lehninger
Music Director for Grand Rapids Symphony
It would be impossible to choose my most memorable performance because I am never fully satisfied with how I conduct and I am always trying to improve. So, I will mention what my father told me once: "Never go on stage and perform like 'business as usual.' It doesn't matter if you are tired or sick, every concert must be a special happening, as if it is the first and the last concert of your life."

Note: Grand Rapids Symphony Music Director Marcelo Lehninger, a native of Brazil, comes from a prominent musical family. His father, violinist Erich Lehninger, formerly was concertmaster of Brazil's most important orchestra, the Sao Paulo State Symphony. His mother, pianist Sônia Goulart, is winner of more than 30 national and international prizes and a prominent musician in Latin America and Europe.