Last year, the arts world spent most of the summer trying to figure out what to do next.
In 2021, a majority of organizations are managing to make something work, whether it's being done safely in-person or still virtually, for now. Due to the ever-changing nature of the pandemic, we suggest checking the websites or contacting organizations to find out if performances are virtual or in-person, and all relevant information!
We've rounded up a few events us arts enthusiasts will love, and there's plenty more to come.
Central Park Players
421 Columbus Ave., Grand Haven
centralparkplayers.org
Clue: On Stage, Oct. 15-23
Farmers Alley Theatre Kalamazoo
221 Farmers Alley, Kalamazoo
farmersalleytheatre.com
Songs For a New World, Oct. 8-24
Fontana Chamber Arts
359 S. Kalamazoo Mall Ste. 200, Kalamazoo
fontanamusic.org
Anthony McGill, Oct. 9
Gilmore Theatre/WMU Theatre
1903 W. Michigan Ave., Kalamazoo
wmich.edu/theatre
Into the Woods, Through Oct. 10
Sweat, Oct. 29-Nov. 6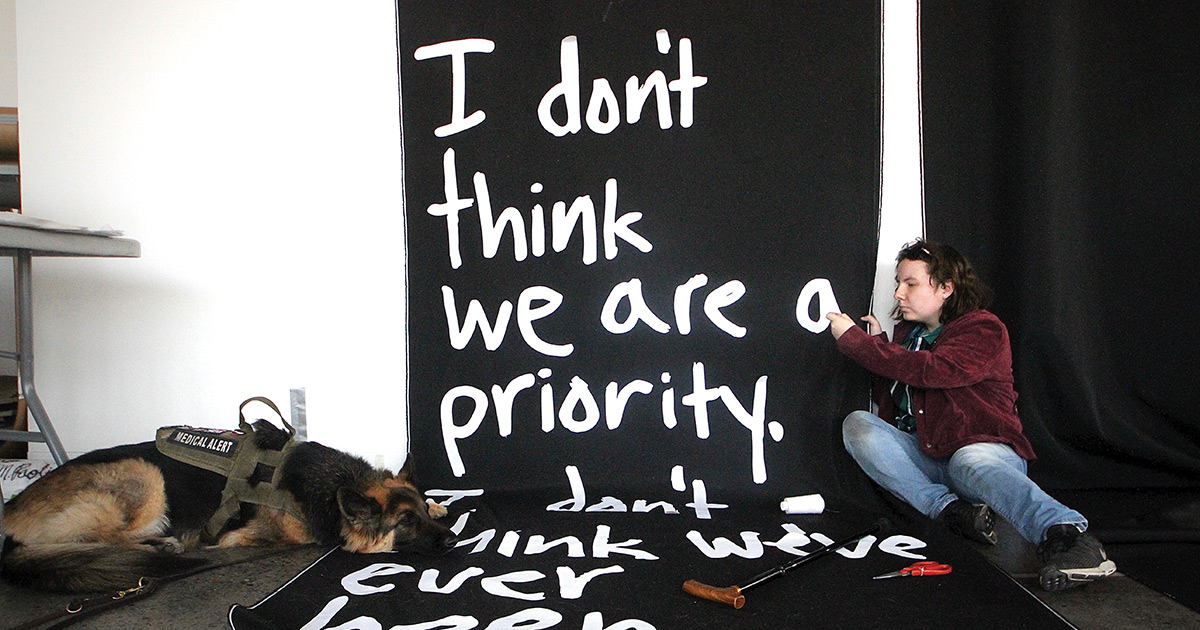 Grand Rapids Art Museum
101 Monroe Center, Grand Rapids
artmuseumgr.org
ArtPrize 2021 at GRAM: My Dearest Friends Project, Through Oct. 31
An Art of Changes: Jasper Johns Prints, Oct. 2-Jan. 8
Grand Rapids Ballet
341 Ellsworth Ave. SW, Grand Rapids
grballet.com
Off the Canvas, Oct. 15-17
Grand Rapids Civic Theatre
30 N. Division Ave., Grand Rapids
grct.org
Once, Through Oct. 3
Black, Bold, & Beautiful, Oct. 15-17
Grand Rapids Symphony
300 Ottawa Ave. NW Ste. 100, Grand Rapids
grsymphony.org
Grand Rapids Symphony LIVE!,
Oct. 1-2
The Joy of Mozart, Oct. 15-16
Russian Celebration, Oct. 29-30
Kalamazoo Institute of Arts
314 South Park St., Kalamazoo
kiarts.org, (269) 349-7775
It's a David Small World, Through Nov. 29
Todd Gray: Crossing the Waters of Space, Time and History, Through Jan. 2
Sosaku-hanga: Creative Printmaking in Japan, Through Oct. 17
Ginny Ruffner: Reforestation of the Imagination, Through Dec. 5
Kalamazoo Symphony Orchestra
359 Kalamazoo Mall Ste. 100, Kalamazoo
kalamazoosymphony.com
Masterworks Opening Night, Oct. 16
Muskegon Civic Theatre
425 W. Western Ave., Muskegon
muskegoncivictheatre.org
Steel Magnolias, Oct. 8-23
Muskegon Museum of Art
296 W. Webster. Ave., Muskegon
muskegonartmuseum.org
Edward S. Curtis: Unpublished Alaska, The Lost Photographs, Through Jan. 9
92nd Michigan Contemporary Art Exhibition,Through Nov. 10
On Tap Tasting Event, Oct. 22
Opera Grand Rapids
1320 E. Fulton St., Grand Rapids
operagr.org
Don Giovanni, Oct. 22-24
Queer Theatre Kalamazoo
315 W. Michigan Ave, Kalamazoo
qtkalamazoo.com
How to Make an American Mass Shooter, Oct. 7-9
St. Cecilia
Music Center
24 Ransom Ave. NE, Grand Rapids
scmc-online.org
Sam Bush, Oct. 6
Saugatuck Center for the Arts
400 Culver St., Saugatuck
sc4a.org
[HAS HEART] 50 States: Veterans & Artists United, Oct. 22-Dec. 22
Urban Institute for Contemporary Arts
17 Pearl St. NW, Grand Rapids
uica.org
The Way Forward, Through Nov. 24
Whereabouts: The Influence of Place and Space, Through June 30, 2022
The Art of Living Together, Through May 7, 2023