Roberta King has always had a way with words, but after the death of her son, Noah, she found herself suddenly at a loss for them. Despite being born with cerebral palsy, Noah lived happy, healthy and surrounded by a loving family for 16 years. In 2006 – when he was 17 – a bout with pneumonia took his life.
King has spent her entire career as a writer, working mainly in public relations, but in the four years following Noah's death, trying to write about it only made her feel worse. She might have given up completely were it not for a friend who insisted that perseverance was the only option.
"Until somebody gave me the shove and said 'You have to do this,' I never thought that I had to," King said.
Even then, it didn't come easy; she wrestled with her first attempt, an essay titled "Fearless," for most of 2010. But when "Fearless" was published in The Rapidian, readers connected deeply with her story. The ensuing flood of support proved to be a transformative experience.
Over the next three years, King wrote and published prolifically, producing a body of work that would eventually come together to form He Plays a Harp, her forthcoming debut memoir that chronicles her family's life before and after Noah's death. But for King, it was never about catharsis.
"If I completely healed from that loss and that grief, I would have moved on too far," she said. "I still want [Noah] around me. My husband and I promised each other when he died that we would talk about him every single day."
He Plays a Harp opens with a chapter chronicling Noah's death, but the book is really about his life, as well as the joys and difficulties of raising a child with disabilities.
"Death is really short," King said. "Even if you die a protracted death, it's really short compared to life."
Her writing breathes vivid energy into her memories of a young man who, though bound to a life that was anything but normal, lived it with passion, kindness, love and laughter.
Writing creative non-fiction proved challenging for King at first, but a writer's workshop at the University of Iowa helped her see that the story of what happened to Noah would only matter to people if they knew who he was. With beautiful recreated details and delicate emotional nuances, He Plays a Harp helps readers to understand Noah through the eyes of those who knew him best, and because of that, we connect with his family's loss on an incredibly personal level.
"Memory is kind of an interesting thing, because the more you churn it the more it remembers," King said.
King's favorite chapter in her memoir is one titled "Snapshot," in which she writes about the last photo she ever took of her son. He had just dyed his hair bleach blonde, inspired by a movie he'd seen, and seemed as healthy as ever. At that moment, looking through the lens of the camera, King couldn't have possibly known that she would never have the chance to photograph her son again. But as a writer looking back, she turns the hollow permanence of that image into a reflection on what it really means to be alive.
"What I want people to take away is love, regardless," King said. "Noah had a lot of complications and a lot of problems, but we worked around them. We loved him fully and completely just as he was."
Fittingly, He Plays A Harp will be released on May 11, Mother's Day.
Where to find Roberta King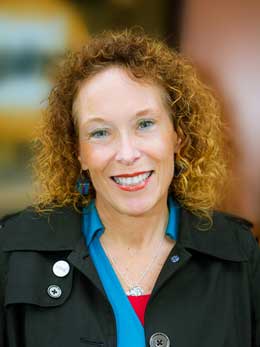 Bob and Merle Scolnik Healing Center
888 Terrace St., Muskegon
May 3, 3 p.m.
Roberta will give her debut reading from He Plays A Harp and sign copies for attendees as a part of the Center's Art of Loss and Hope event.
Richard App Gallery
910 Cherry St. SE, Grand Rapids
May 4, 2 p.m.
The official launch of He Plays A Harp is celebrated at this event, complete with cheese, wine and beer. Roberta will read for about 20 minutes before signing copies of her book and visiting with those in attendance.
Schuler Books and Music
2660 28th St., Grand Rapids
May 28, 7 p.m.
In the cozy confines of Schuler's intimate performance area, Roberta will read passages from He Plays A Harp and sign copies for those in attendance.