When the building housing What A Do Theatre was no longer an option for the organization, its executive director didn't have to wonder what to do.
Since 2011, What A Do, a professional, non-equity theater company, had been occupying rent-free space at a building on Dickman Road in Springfield. In September, Randy Wolfe — the theater company's executive director at the time — announced that it would be moving to a new location in downtown Battle Creek, at 2 West Michigan Ave. The move came from a change in curb-cut access to the Dickman Road location and a desire to be more centrally located.
"We were not in the best location for people to find us," said Teri Noaeill, who replaced Wolfe as executive director after health issues last fall forced him to step down. "It was time for us to move downtown and be more accessible to our community."
Even if not free, the new Battle Creek space is still affordable, coming in at $250 per month. Noaeill said What A Do has an annual budget of between $100,000 and $200,000 with funding coming from the Michigan Council for Arts and Cultural Affairs, foundations and individual donors.
"My goal is to grow the theater enough in finances and in the community to be able to create more opportunities for jobs in the arts," Noaeill said.
While the new West Michigan Avenue location has space to house the theater's business and administrative functions, it will not serve as a performance site. Productions will instead take place at a 5,800-square-foot space inside the Kool Family Community Center.
Known as the Lew Boyd Room, the space is expected to be renovated this summer and open as a new community performing arts space during the holiday season, Noaeill said.
"It's an amazing thing for What A Do and the community," she said. "It will provide a venue for other artists in the community as well."
Officials with Battle Creek Community Foundation said the budget for the renovation project is still being finalized and donor fundraising strategies are being worked out.
Maya Williams, operations manager for the Kool Center, said a community theater venue in downtown Battle Creek is very much needed and wanted. She said this project has the potential to reenergize the whole community.
"When the idea was first brought to us by Teri and they were looking for a space to move their theater into, our foundation's leadership thought the Lew Boyd Room could be re-done and that it would be a great space to hold community theater," Williams said. "This gives us an opportunity to bring in theater companies from all over.
"BCCF is always giving opportunities and space for people help grow our community, and we're all about growing our community and being sustainable."
While renovations are taking place, What A Do will hold its master classes, senior readers theater and summer youth theater program at the Kool Center. Its mainstage production in June of Mamma Mia will take place at the Binda Performing Arts Center on the Kellogg Community College campus. Wolfe will return as guest director for that show.
As a former teacher, Noaeill said the summer youth program holds a special place in her heart, since she created it in 2014. Open to youth ages 7-18, the program provides opportunities to learn about all aspects of theater from singing and choreography to lighting and sound.
Youth ages 7-11 participate in a one-week camp that culminates with a 30-minute musical. Last summer, they performed a condensed version of Seussical Kids, a musical based on Dr. Seuss, and this year they will be staging Shrek, Jr.
The older youth are in a more intensive two-week camp that ends with a one-hour production. Last summer's offering was Thoroughly Modern Millie Jr., which necessitated the hiring of a Mandarin-language coach who taught them about the culture, in addition to tap dancers to help with the choreography.
Noaeill said she routinely brings in local artists who have traveled with touring companies to work with the summer camp youth participants on their character development and energy needed for their performances. She also had theater friends come in to talk about how to market and publicize a show and what is involved on the technical end.
"This is providing students with an experience where they can develop and create their own theatrical experiences in a safe environment," she said.
Demand for youth-driven productions is high, Noaeill said, and having the use of a theater for the whole community will enable What A Do to be more responsive.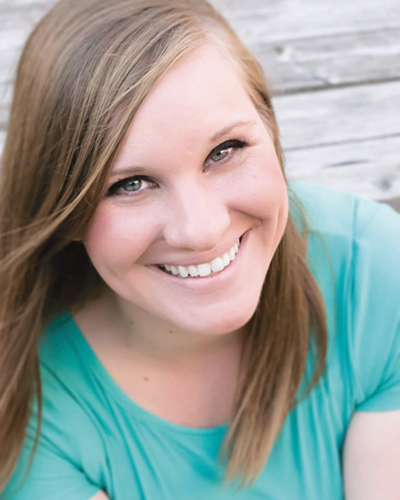 "What A Do had seasoned actors and professionals do shows at a high quality and it was a professional theater all year round, and now we have to shift and alter to what the community wants and needs," Noaeill said. "If we want to see professional theater thriving in Battle Creek, we have to do more, and right now youth theater is what's thriving.
"We need to figure out how to supplement what schools are doing because arts and theater are a competitive community. We wanted What A Do to be a one-stop place where theater and the opportunities that come with that are available for everybody."