A great concert combines artistry, entertainment and energy to the fullest effect — some might even say it's magical.
Over the last 30 years, photographer Paul Jendrasiak has had a front-row pass to that magic, capturing the emotion, spectacle and entertainer/audience exchange from behind the lens. He had press pit access to some of the best early 1990s rock concerts in West Michigan.
A selection of Jendrasiak's rock concert photography has been organized into a special exhibition, Lights, Camera, Rock 'n' Roll: The Music Photography of Paul Jendrasiak, at Muskegon Museum of Art.
"There's some real interesting history there from the perspective of Music Revue, which is now Revue," he said. "These shows were pretty big for Gen X. Back before you had cellphones, it was rare there would be more than me and one other photographer shooting the show."
The self-taught photographer and former Music Revue editor started out as a writer and photographer. His press credentials put him front and center for metal and grunge rock's most famous frontmen, such as KISS, Megadeth, Metallica, The Black Crowes, Pantera, Pearl Jam and more.
The exhibit features about 30 photographs, mostly on film, from his Music Revue days. The images include portraits and candid concert shots of Metallica, Pearl Jam, Red Hot Chili Peppers, Smashing Pumpkins, Morrissey, Willie Nelson and Alice Cooper, to name a few. It was a transitional time in music as grunge and alternative rock took over the scene from hair and heavy metal bands.
This is Jendrasiak's first museum exhibition and he worked with MMA Senior Curator Art Martin to select the photos based on the quality and composition. They also have historical significance for the region's concert scene.
"It just shows how the right artistic eye can really play up a story, and that this is very much a national story," Martin said. "It's remembering what has gone before in West Michigan through the artwork, an 'I was there' kind of thing."
Jendrasiak started with Music Revue in 1990 as an 18-year-old, with long hair and no experience. He called bands' publicists and secured interviews and press credentials for concerts in Grand Rapids, Muskegon and Kalamazoo. One of his first interviews was with Gene Simmons.
From 1990 to 1994, he photographed some of the region's most memorable concerts and did close to 200 interviews. There are images from Metallica's concert at LC Walker arena in 1991, and the historic concert featuring headliner Red Hot Chili Peppers and openers Pearl Jam and Smashing Pumpkins at Kalamazoo State Theatre.
"You still run into people who talk about being at that show," he said. "Those bands together in that size of a venue, it's not something you are going to get today. To have been there was really something magical."
A few photos are more recent, from 2010 until the present, taken for GRNow.com.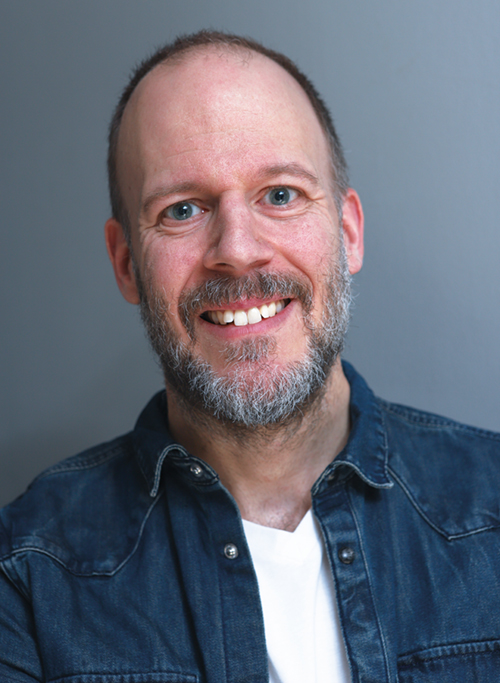 "It connects to the musical DNA of West Michigan, because these are shows that people would have been to, maybe almost 30 years ago now, and some of the shows that are more current," Jendrasiak said.
Even more incredible, the slides and negatives sat in his garage for 20 years before he started scanning them in 2012. He decided to turn them into fine art prints and sell them online.
Jendrasiak put down his camera for many years to pursue other interests, but returned to concert photography in 2010. His work has been published in Guitar Player, Vintage Guitar, RIP Magazine, Hit Parader, Kerrang, BURRN, Young Guitar, and Ernie Bally guitar string campaigns. Jendrasiak said he is humbled and honored to have his work in a museum.
"Music has always been a passion of mine, and I have always enjoyed the medium of photography," he said. "Photography and music together is a pretty cool emotional transaction."
Lights, Camera, Rock 'n' Roll: The Music Photography of Paul Jendrasiak
Muskegon Museum of Art
296 W. Webster Ave., Muskegon
May 23-Sept. 1
Opening reception 5:30-8 p.m. with an artist talk at 7 p.m.
muskegonartmuseum.org, (231) 720-2570