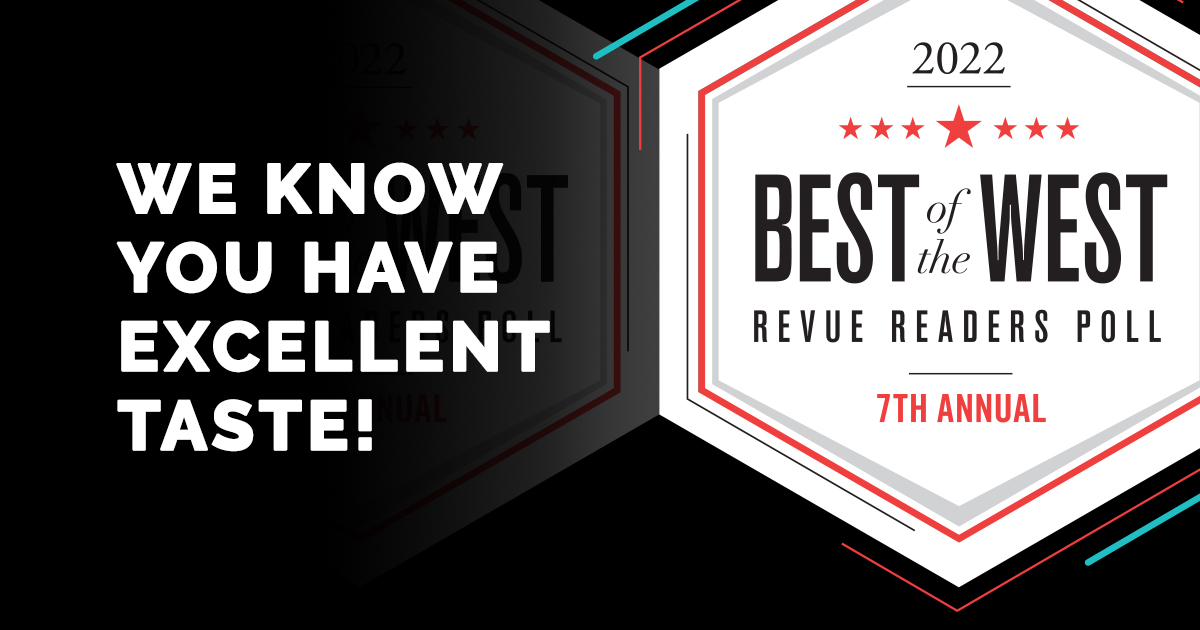 Tune in April 25 - April 28 at 4PM EST when we go live on Facebook to annouce this year's finalists. All finalists will be listed here as they're announced each day. Pick the winner in the second round of voting beginning June 1. Thank you for your support of Best of the West!
Dining
Bakery
Field and Fire
Nantucket Baking Company
Rise Authentic Baking Co.
BBQ
Daddy Pete's BBQ
Slows Bar BQ
Two Scotts BBQ
Breakfast
Anna's House
Real Food Cafe
Wolfgang's Restaurant
Brunch
Lucy's
San Chez
SpeakEZ Lounge
Burgers
7 Monks Taproom
Bridge Street Burger Shack
Stella's Lounge
Chinese
First Wok
Gaslight Asian Kitchen
Red Bowl
Coffee
Madcap
Sparrows Coffee
Squibb
Desserts
Martha's Vineyard
Mokaya
Nantucket Baking Company
Diner
Grand Coney
Matchbox Diner
Royals
Food Truck
Beviamo! Mobile Bar
Patty Matters
Sweet Racks & Smokin Butts BBQ
Fried Chicken
Cousins Tasty Chicken
Hancock
The Southerner
Fries
Hopcat
One Stop Coney Shop
Stella's Lounge
Hot Dogs
Rockford Corner Bar
One Stop Coney Shop
Yesterdog
Ice Cream/Frozen Treats
Frosty Boy
Furniture City Creamery
Love's Ice Cream
Indian
Bombay Cuisine
Curry Kitchen
Pind Indian Cuisine
Italian
Amore Trattoria Italiana
Palio
Salvatore's
Mediterranean
Le Kabob
Sheshco Mediterranean Grill
Zivio
Mexican
Donkey Taqueria
Lindo Mexico
Tacos El Cuñado
Most Innovative
Houndstooth
MDRD
The Sovengard
New Restaurant
Cafe Mamo
Shkodé Chophouse
Social Misfits
Pizza
Harmony Brewing Company
The Mitten Brewing Company
Quarantino's
Sandwich/Deli
Boardwalk Subs
Schnitz Deli
Two Beards Deli
Seafood
Beacon Corner Bar
Fish Lads
Leo's
Soup
Electric Cheetah
Horrock's
Uncle Cheetah's Soup Shop
Steak
Bowdie's Chophouse
Butcher's Union
The Chop House
Sushi
Ginza Sushi
Jaku Sushi
Maru Sushi
Thai
Bangkok Taste
Lai Thai
Little Bangkok
Vegetarian/Vegan
Gaia House Cafe
Mudpenny
Rise Authentic Baking Co.
Wings
Detroit Wing Company
Mike's Wings
Wing Doozy
Drinking
Bourbon
Eastern Kille Distillery, Straight Bourbon
Long Road Distillers, Straight Bourbon
New Holland Brewing, Beer Barrel Bourbon
Brewery
Brewery Vivant
Cedar Springs Brewing Company
Founders Brewing Co
Cider
Farmhaus Cider Co., Midwest Nice
The Peoples Cider Co., Ginger Adams
Vander Mill, Totally Roasted
Cidery
Farmhaus Cider Co.
The Peoples Cider Co.
Vander Mill
Craft Cocktails
Buffalo Traders Lounge
Eastern Kille Distillery
Long Road Distillers
Craft Lager
Cedar Springs Brewery Company, Küsterer Märzen
Founders Brewing Co, Solid Gold
Third Nature Brewing Company, White Pine Pilsner
Distillery
Eastern Kille Distillery
Long Road Distillers
Wise Men Distillery
German Beer
3 Gatos Brewery, Minskin,
Cedar Springs Brewing Company, Kusterer Original Weissbier
Third Nature Brewing Company, El Hefe
Gin
Eastern Kille Distillery, Barrel Aged Gin
New Holland Brewing, Knickerbocker
Long Road Distillers, Michigin
IPA
Third Nature Brewing Company, 3NEIPA
Founders Brewing Co, All Day IPA
Rockford Brewing Company, Hoplust IPA
Margarita
Donkey Taqueria
Luna
MeXo
New Brewery
3 Gatos Brewery
Archival Brewing
Brewery Nyx
Sour Beer
Arvon Brewing Co., Caribbean Breakfast
Brewery Vivant, Jam Jar
Speciation Artisan Ales, Incipient
Stout
3 Gatos Brewery, Bengal
Founders Brewing Co, Breakfast Stout
Rockford Brewing Company, Sheehan's Stout
Vodka
Eastern Kille Distillery, Utility Vodka
Long Road Distillers, Original Vodka,
New Holland Brewing, Lake Life
Winery
Hudsonville Winery
Robinette's
St. Julian
Wine Bar
GRNoir Wine & Jazz
House of Wine
Reserve
Bar/Pub/Tavern
7 Monks Taproom
Blue Dog Tavern
SpeakEZ Lounge
Beer Bar
7 Monks Taproom
CBK
Hopcat
Bloody Mary
Rockwell Republic
Steel Cat Bar
The Winchester
Happy Hour
Birch Lodge
Max's South Seas Hideaway
Rockwell Republic
Sports Bar
Peppino's
The Score
Uccello's Ristorante
Music
Cover Band
Brena
Funkle Jesse
Project 90
Music Venue
GLC Live at 20 Monroe
The Intersection
Pyramid Scheme
Original Band
Brena
Desmond Jones
Overdrive Orchestra
Solo Musician
Chris Cranick
Lady Ace Boogie
Patty Pershayla
Vinyl Record Store
Corner Record Store
Dodd's Record Shop
Vertigo
Shopping
Antique Shop
Century Antiques
Elevated
Lost and Found
Athletic Goods Store
Bill and Paul's Sportshaus
Gazelle Sports
Striders
Beer/Wine/Liquor Store
Martha's Vineyard
Rishi's International Beverage
Smitty's
Bicycle Shop
Freewheeler Bike Shop
Rockford Bike Shop
Switchback Gear Exchange
Book Store
Books & Mortar
Epilogue Books
Schuler Books
Bridal Boutique
Bridal Elegance
Renee Austin Wedding
Second Dance Bridal
Butcher
Bob's Butcher Block
Louise Earle
Sobie Meats
Comic Book Store
Tardy's
The Comic Signal
Vault of Midnight
Florist
Eastern Floral
Mitten Floral
Stem's Market
Gift Shop
Delight in Designs
Rebel
The 12th House
Grocery Store
Bridge Street Market
Kingma's
Meijer
Health Food Store
Fresh Thyme
Harvest Health Foods
Health Hutt
Hiking/Outdoor Gear
Bill and Paul's Sporthaus
Switchback Gear Exchange
Woosah
Men's Clothing
A.K. Rikk's
Fitzgerald's
New Yorker Menswear
Pet Store
Dottie's Dog Bowl
Fido and Stitch
VI Pets
Thrift/Consignment
Elevated
New 2 you
Rock Paper Scissors Consignment
Shopping District
Downtown Holland
Downtown Rockford
Eastown
Women's Clothing
Basic Bee Boutique
Lee & Birch
Leigh's
Attractions
Large Scale Attraction
ArtPrize
Frederik Meijer Gardens
John Ball Zoo
Small Scale Attraction
Blandford Nature Center
Fowling Warehouse
Happy Cat Cafe
Best Sports Attraction
Fowling Warehouse
Grand Rapids Griffins
West Michigan Whitecaps
Best Art Museum/Gallery
Grand Rapids Art Museum
LaFontsee Galleries
Lions and Rabbits
Best Theatre/Performance Arts
Circle Theatre
Grand Rapids Ballet
Grand Rapids Civic Theater
Bowling
Clique Lanes
Northfield Lanes
Wengers Bowling Center
Casino
FireKeepers
Gun Lake Casino
Soaring Eagle Casino & Resort
Movie Theater
Celebration Cinema North
Celebration Cinema Studio Park
Wealthy Theatre
Services and People
Bank/Credit Union
Adventure Credit Union
Consumers Credit Union
Lake Michigan Credit Union
Barber Shop
Forest Hills Barbershop
Henchmen House Barbershop
Outlook Barber Shop & Salon
Bartender
Allie Stage, Max's South Seas Hideaway
Audi Burnett, Cedar Springs Brewing
Dan Dixon, Founders Brewing
Bed & Breakfast
Peaches Bed and Breakfast
The Leonard at Logan House
The Gerber House
Cannabis Provisioning Center
3 Fifteen
Fluresh
Pharmhouse Wellness
CBD Retailer
CBD Store of Michigan
Grassy Knoll
Rockford Hemp Co
Chef
Andrew Czerew, Cedar Springs Brewing
Jenna Arcidiacono, Amore Trattoria Italiana
Ryan Suforna, Third Nature Brewing
Dog Groomer
Fido & Stitch
The Paw Place
Wash and Wags
Event Planner
Let's Have A Bash
Morgan Fisher, CityFlatsHotel
Tanya Lynette Events
Fitness Club/Gym
8th Day
CKO Kickboxing
Lunar Cycle
Interior Designer
Jessica Crosby, Delight in Designs
Jean Stoffer
Stacey Staudacher
Law Firm
Miller Johnson
Varnum
Warner Norcross + Judd LLP
Photographer
Above the Horizon Media
Holladay Photography
Jake Orr
Realtor
Kristin Carlson, Keller Williams
Pete Bruinsma, Grand River Realty
Rebecca Snider, Remax
Salon
Chasing Vanity Salon
Meraki Salon
Seven & Mane
Spa
Design One
Salus Wellness Spa
Woodhouse Day Spa
Tattoo Shop
Balm Tattooing
Love Tattoo
Sovereign Arms Tattoo Co.
Vet/Animal Clinic
Cascade Hospital for Animals
Family Friends Veterinary Hospital
Plymouth Road Animal Clinic
Wellness Center
Bengtson Center
Salus Wellness Spa
Wanderlux
Yoga
AM Yoga
Funky Buddha Hothouse
Kula Yoga