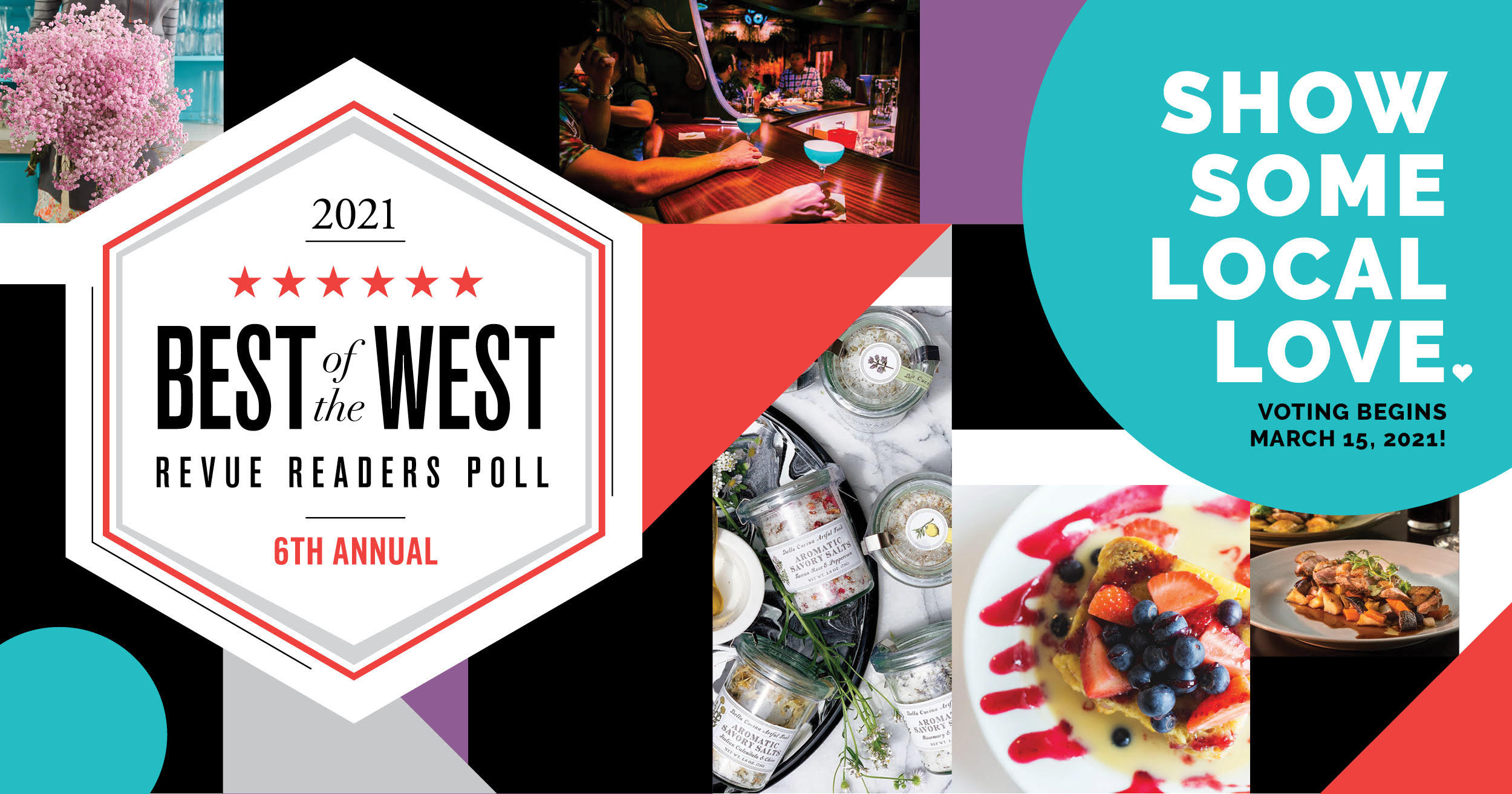 Welcome to the 6th Annual Best of the West!
Just to let you know, we've switched to a write-in format this year. 
Instructions
All you have to do is vote. It's easy:
Fill out the voter registration on this page. We just use the information to help track votes and keep it fair.

Pick a category and write-in your favorite!

You have to vote in at least 15 categories, otherwise your votes won't count! We don't think that's too much to ask. 

Keep it local! Even if Ruth's Chris Steak House or Cheesecake Factory are your favorite restaurants, they're national chains! And that's not what this poll is about.

One ballot per person!

If you try to cheat, we will catch you, and we will tell your mom. That's a promise.

That being said, feel free to tell everyone who you know to vote for you, your business or your favorite things! If they share your passion, they'll join in. The more people vote, the more this all means - especially since there's no electoral college.
And that's it! Voting runs until May 1, so get to it.
If you have any questions, email Josh Veal at: josh@revuewm.com