A selection of events to check out in January 2016, including music, comedy, a talk with Ira Glass, and more.

Comedian Shane Mauss at Dr. Grins
20 Monroe Ave. NW, Grand Rapids
Jan. 7–9, $5–$15
thebob.com/drgrinscomedy
Best known for winning "Best Stand-Up" at HBO's Us Comedy Arts Festival in 2007, Shane Mauss performs Jan. 7-9 at Dr. Grins. Mauss, 35, has made several TV appearances on everything from Conan, Jimmy Kimmel Live and Comedy Central Presents. For a sample of his bits, check out his special Mating Season, which is streaming on Netflix. Also, his new album My Big Break is available on iTunes.

Eddy "The Chief" Clearwater at Tip Top Deluxe Bar & Grill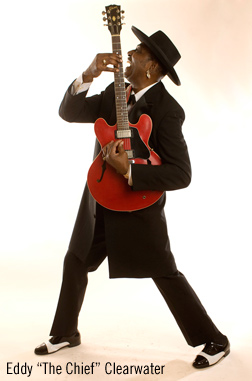 760 Butterworth St. SW, Grand Rapids
Jan. 9, 3 p.m. doors, 4 p.m. show, $20
(616) 272-3910, Facebook page
If you love the blues, but prefer the real deal, this is your ticket. Known for self-described "rock-a-blues" style, Eddy "The Chief" Clearwater, 80, has been a Chicago-blues fixture since the '50s. His scorching, signature riffs span blues, rock, rockabilly, gospel and country. According to DownBeat magazine, "He lays down some gritty West Side shuffles and belly-grinding slow blues that highlight his raw chops, soulful vocals, and earthy, humorous lyrics." This tour is in support of his new CD, Soul Funky.

Jeff Dunhamat Van Andel Arena
130 West Fulton, Grand Rapids
Jan. 14, 7:30 p.m., $49
vanandelarena.com, (616) 742-6600
Arguably the most popular ventriloquist-comedian touring these days, Jeff Dunham, 53, has created several unique characters over the course of his career. Names like Walter the Grumpy Retiree, Achmed the Dead Terrorist and Redneck Bubba J. are names many blue-collar Comedy Central viewers are sure to recognize. Catch Dunham and his dummies when he stops at Van Andel Arena during his Perfectly Unbalanced Tour.

Master Class: Nils Neubert at Betty Van Andel Opera Center
1320 East Fulton St., Grand Rapids
Jan. 15, 2 p.m.
operagr.org, (616) 451-2741
Offering classes with prominent opera scholars, performers and directors, Opera Grand Rapids' Master Class series is open to public. This month Tenor Nils Neubert — who performs in opera, oratorio and recital — makes a stop at the Betty Van Andel Opera Center. Neubert, a Juilliard School and Columbia University graduate, is a Hamburg, Germany native now living in New York City with his wife, pianist Yuri Kim. Seating is limited and provided on a first-come basis at the door.

Valentijn Dhaenens: Bigmouth at Wharton Center
750 E. Shaw Ln., East Lansing
Jan. 15, 8 p.m., $45
whartoncenter.com, (517) 353-1982
Graduating from the Conservatory of Antwerp with a master in the Dramatic Arts, Valentijn Dhaenens (aka Bigmouth) explores a selection of famous speeches and their power to influence the masses. He delves into speeches given by John F. Kennedy, Martin Luther King, Socrates, Josef Goebbels, Muhammad Ali, Osama bin Laden and George W. Bush. Prolong your night by checking out Wharton's free Insight Preview beforehand at 7:15 p.m., or the After Chat, a free question and answer session after the performance.

Chris Bathgate at Founders Brewing Co.
235 Grandville Ave. SW, Grand Rapids
Jan. 23, 9:30 p.m., $5, 21+
foundersbrewing.com, (616) 776-1195
American indie folk singer-songwriter/musician Chris Bathgate performs Jan. 23 at Founders Brewing Co. Bathgate, a true troubadour, is a prominent figure in Michigan's folk music scene and has released several albums on Ann Arbor's own Quite Scientific Records. His upcoming EP, Old Factory, is slated for an early 2016 release. Fans of Sufjan Stevens or Iron & Wine might want to check him out. Opening the show are Yellow Paper Planes and Bear Medicine.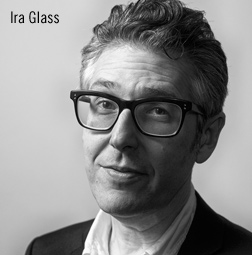 Ira Glass at Miller Auditorium
2200 Auditorium Dr., Kalamazoo
Jan. 24, 3 p.m., $25-$50
millerauditorium.com, (269) 387-2300
Fans of This American Life will get a chance to find out what it takes to create the show they love. On Jan. 24, Ira Glass makes an appearance at Miller Auditorium to talk about how the hour-long radio program is put together, including how stories are found and selected. Glass also recounts some funny and memorable moments that occurred while creating the segments.

Small Brown Bike at Bell's Eccentric Café
355 E. Kalamazoo Ave., Kalamazoo
Jan. 29, Doors: 8pm, Show: 9pm, $15
bellsbeer.com/eccentric-café, (269) 382-2332
Playing alongside BoneHawk and Reptilian, Small Brown Bike headlines its first Michigan show since 2011 on Jan. 29 at Bell's Eccentric Café. The acclaimed post-hardcore band has released a handful of albums over the years via No Idea Records and Lookout! Records. The Marshall, Mich.-based band has also toured with a roster of big names, including: Saves The Day, Hot Water Music, Sparta and Cursive, among others.

Blue Man Group at DeVos Performance Hall
303 Monroe Ave. NW, Grand Rapids
Feb. 2-3, 7:30 p.m., $35-$70
broadwaygrandrapids.com, (616) 235-6285
Presented by Broadway Grand Rapids, the Blue Man Group hits the stage Feb. 2-3 at DeVos Performance Hall. Since its genesis in 1991, the high-energy production has been seen by over 35 million people worldwide. The Crayola-blue group infuses comedy, theater, dance and rock into their performance, creating a multi-sensory, interactive experience.

Richard Marx: An Acoustic Solo at Kalamazoo State Theatre
404 S. Burdick, Kalamazoo
Feb. 5, 7 p.m., $22.50-$75
kazoostate.com, (269) 345-6500
Richard Marx is more than just your mother's favorite late '80s crooner. He's won Grammy Awards for both his singing and songwriting and topped the Billboard charts. This February he stops at the Kalamazoo State Theatre to acoustically perform all of his hits, like "Right Here Waiting" and "Should've Known Better" — only this time minus the mullet and acid-wash jeans.