9/4-8
5 Years of Food
& Fun at the
Downtown Market
The Downtown Market
435 Ionia Ave. SW, Grand Rapids
Sept. 4, 11 a.m.-7 p.m.
downtownmarketgr.com
There's nothing better than sweet deals, savory meals and caffeinated drinks all huddled together in one of Grand Rapids' best hotspots. Celebrate The Downtown Market's fifth birthday this month with games, sweepstakes, discounts, happy hours and more. On Tuesday, you'll find deals all based on the number five, such as "50 percent off" and "2 for $5." Wednesday has a $5 Happy Hour. On Friday, the first 100 people in the door get a $5 gift card. And on Saturday, the market's birthday party runs all day! There will be outdoor games with a bar, activities for kids, magic shows, live music and more.
9/6
Fall Out Boy
wsg. Machine Gun Kelly
Van Andel Arena
130 W. Fulton St., Grand Rapids
Sept. 6, 7 p.m., $30-$80
vanandelarena.com
Connect with your inner angst and hit up Van Andel Arena to see Fall Out Boy perform its new pop music alongside the songs of old that you scribbled all over your notebooks in school. The Grammy-nominated band is touring with its seventh album, M A N I A, released earlier this year. Plus, the group is donating $1 from every ticket sold to charities throughout their hometown of Chicago.
9/7-9
Wine and Harvest Festival
Paw Paw
Sept. 7-9
wineandharvestfestival.com
Really, the Paw Paw Wine and Harvest Festival goes beyond just being a festival — it's more of a three-day spree of events of every variety covering the entire surrounding area. Grape Lake Kayak Race? They got that. Sprawling vineyard bike tour? Yup. Grape stomp? Might as well! The festival also has a parade, arts and crafts show, classic car show, carnival, fireworks, duck race, hole-in-one contest, vineyard events, live entertainment, AND a weekend-long tent with wine and beer tastings. Basically, you won't run out of ways to have fun.
9/8
WYCE Annual CD
and Record Sale
Eastown Community Association
415 Ethel Ave., Grand Rapids
Sept. 8, 9 a.m.-12 p.m.
grcmc.org/wyce
Stock up on your favorite tunes at WYCE's annual CD and Record sale. Dust off old treasures and pick up the latest hits while supporting the WYCE radio station with your purchases. If you have any LPs, cassettes, 8-tracks or CDs you'd like to donate to the sale, email the station to schedule a drop-off or pick-up for your goods.
9/13
Boutiques of Grand Rapids Fashion Show
Goei Center
818 Butterworth St. SW, Grand Rapids
Sept. 13, 6-9 p.m., $15-$50
bit.ly/grboutiquefashion2018
Fresh fall trends, stylish sneak peaks and all your favorite boutiques are rallying together in one chic spot for a fashion show this month. Local trendsetters like Feather and Birch, Ivy Castle, Marie La Mode and more are showcasing their latest collections at the event. After the show, you can shop them all and grab a drink from their cash bar at the same time. Glorious!
9/13-16
Irish Music Festival
Muskegon
Sept. 13-16
michiganirish.org
For lovers of Irish music, dance and cuisine, St. Patty's Day just isn't quite enough. The Irish Music Festival handles its celebration a little differently, with more of a focus on the country's culture and legacy. But don't worry, there's plenty of beer to drink, Irish food to eat and lively Celtic music to dance to. It's four days of fun, right on the water and open to all.
9/14
Champions of Magic
Kalamazoo State Theatre
404 S. Burdick St., Kalamazoo
Sept. 14, 6:30 p.m., $34.50
kazoostate.com
Five masters of illusion — all with very different origins — have come together to form the Champions of Magic. Together, they have more than 20 million online views, multiple international awards and plenty of television appearances. Their show goes far beyond a few simple tricks — it's full of props, stunts, lights, fire and much more, confounding audiences all over the world.
9/14-15
Salmon Festival
Grand Haven
Sept. 14-15
ghsalmonfest.com
It's time to head upstream to Grand Haven for a celebration of everyone's favorite migrating fish: salmon. For many, this fest marks the beginning of fall and the cuisine that comes with it. If you want to get involved, there's a fishing contest, a salmon cook-off contest and grape stomping. But if enjoying the fruits of others' labor is more your style, hit up the Michigan wine/beer tasting pavilion, the American Legion salmon boil or the fine art fair.
9/15
Bell's Octoberfest
Bell's Eccentric Cafe
355 E. Kalamazoo Ave., Kalamazoo
Sept. 15, 11 a.m., free
bellsbeer.com
Despite the name, September means the beginning of Octoberfest, a glorious time for beer-lovers everywhere. Bell's Brewery is kicking off the lederhosen-filled season with live music, delicious German food and that classic titular brew, Octoberfest. It's malty, toasty and smooth, just the way the seasonal brew should be. Don't miss your chance to eat some pretzels and sausage while tasting the freshest Octoberfest around. It's free!
End of Summer Food Truck Festival
Kent District Library
4950 Breton Rd. SE, Grand Rapids
Sept. 15, 11 a.m.-10 p.m.
experiencegr.com
Back and better than ever, this year's Food Truck Festival is sure to put the perfect cap on summer before we turn our flip-flops in for boots and our street food in for indoor dining. A long list of food trucks — alongside beer and live music — will be present at the event, so make sure to plan ahead and stop at as many as you can. After all, hibernation is coming.
9/16
Mat Kearney wsg. Atlas Genius
The Intersection
133 Grandville Ave. SW, Grand Rapids
Sept. 16, 6:30 p.m., $28.50
sectionlive.com
Singer-songwriter Mat Kearney, joined by Atlas Genius, is stopping in Grand Rapids this month to showcase his latest album, Crazytalk, released this spring. Stylistically and sonically more progressive than his earlier anthology, Mat Kearney has packed in a punch with his soft rock/folk roots and is ready to take his new work on the road.
9/28-29
Willowsong
Music Festival
Willowsong Farmstead
2039 South Nevins Rd., Sidney
Sept. 28-29, $40
willowsongfestival.com
Despite the massive weeping willow tree centered in the farm where the music festival takes place, there's no weeping to be had at Willowsong Music Festival. With two days of live music, harmonious community, arts and food, this music festival is unique in its mission to educate festival-goers on sustainable food production alongside its fun, positive artistic environment.
9/29
Taco & Tequila Fest
Homer Stryker Field
251 Mills St., Kalamazoo
Sept. 29, 5-8 p.m., $30
kzootacoandtequilafest.com
There are junctures in time when a brave innovator comes up with an idea so obviously successful, it's hard to believe it never existed before that historic moment. The concept of an entire festival dedicated to tacos and tequila, outside of Cinco de Mayo, is one of those ideas. And what better place to consume the delicious duo than on the lush green lawn of a well-manicured ballpark? Enjoy tacos and tequilas from vendors all over the country, along with themed games, yard games, a mechanical bull, live music and more.
9/30
Kids ArtFest
Grand Rapids Children's Museum
11 Sheldon Ave. NE, Grand Rapids
Sept. 30, 12 p.m., $5
grcm.com
Expose your kiddos to multiple artistic mediums like painting, drawing, jewelry design, sculpting and more at the Grand Rapids Children's Museum Kids ArtFest. The event will be popping all afternoon long, so you can stop by between your kids' soccer games, piano classes and little Suzie's birthday party to play in the paint.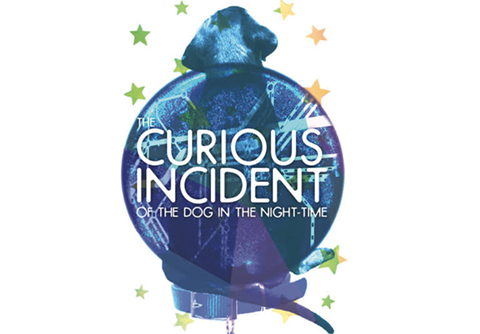 Best Bet
The Curious Incident of the Dog in the Night-Time
Go on a heartwarming adventure with 15-year-old mathematical genius Christopher, who decides to investigate a mystery after being accused of killing his neighbor's dog. When this shy teenager unravels some secrets, he finds himself traveling to London, leaving behind his close teacher and familiar home life. A winner of five Tony awards, this family friendly show is not one you want to miss. | by Kayla Sosa
The Curious Incident of the Dog in the Night-Time
Actors' Theatre Grand Rapids
Spectrum Theater
160 Fountain St. NE, Grand Rapids
Sept. 13-29, $24
actorstheatregrandrapids.org
(616) 234-3946