Summer's here: It's time to get outside.
While we're not sure yet when exactly the stay-at-home order will be lifted, we do know there are still plenty of places to get out and enjoy nature. It's important for our mental and physical health to move around, smell the flowers, and soak up the sun.
That said, whether the stay-at-home order is in place or not, we should still be careful until the virus is totally gone. Wherever you go, remember to keep your distance from others, avoid touching objects others might have touched, and — if the parking lot is more than half full — consider trying somewhere else!
Parks, rivers, lakes and golf courses all have the green light, so you're not exactly trapped at home. Simply remember to play it safe, for your sake and others', and you can still have fun in the sun.
PARKS
We can't possibly list every park in West Michigan, which is a good thing: It means you have plenty of options. Parks come in all shapes and sizes, from little 1-acre spots perfect for picnicking to sprawling trails running through the woods. While everyone knows about hot spots like Riverside Park and the White Pine Trail, here are a few of our lesser-known favorites!
Aman Park / 0-1859 Lake Michigan Dr. NW, Grand Rapids
Aman Park is a great little system of woodland trails tucked away off Lake Michigan Drive. The forest here is full of blooming flowers and dead trees, creating a unique ecosystem. There isn't much parking, which is part of the appeal; if you show up and can't find room for your car, don't force it!
Grand River's Edge
This isn't a specific park. But if you live closer to downtown Grand Rapids, there are trails running along both sides of the Grand River. It's perfect for jogging or taking your dog for a walk while enjoying the sights of the city.
Highland Park / Grand Ave. NE & Frontage Rd. NE, Grand Rapids
Though you can see Highland Park while driving by on College Avenue, just north of the 196 overpass, your best bet for parking is on Grand Avenue. This wide-open park has fields for picnicking, trees for hammocking, trails for walking and a perennial garden in its center. If you're looking to get away from it all near the Medical Mile, this is the spot.
MacKay-Jaycees Park / 2531 Kalamazoo Ave. SE, Grand Rapids
This 54-acre spot off 28th Street features greenspaces, sports fields, and trails — both paved and natural — circling a small wetland area. It's a nice spot to chill and walk around a bit without getting lost!
Mulick Park / 1632 Sylvan Ave. SE, Grand Rapids
This 10-acre park on the southeast side has paved trails, tons of wide-open space and one of the city's oldest trees! It's a great place for a picnic or a short stroll.
Pickerel Lake / 6001 Ramsdell Rd. NE, Cannonsburg
Pickerel Lake is a lovely nature preserve tucked away in the Rockford area. Because it's a preserve, nature is pretty much left to its own devices, allowing for a ton of unique sights. Walk around the lake for a beautiful view of the trees reflecting on the water.
Provin Trails / 2900 4 Mile Rd. NE, Grand Rapids
Right down the road from Robinette's, Provin Trails can get busy. But there's so much freedom to roam, you really don't have to worry about being overcrowded. If you head to the center of the park, you'll encounter a huge hill of sand in the middle of the woods, which is perfect for running down — or sledding, in the winter.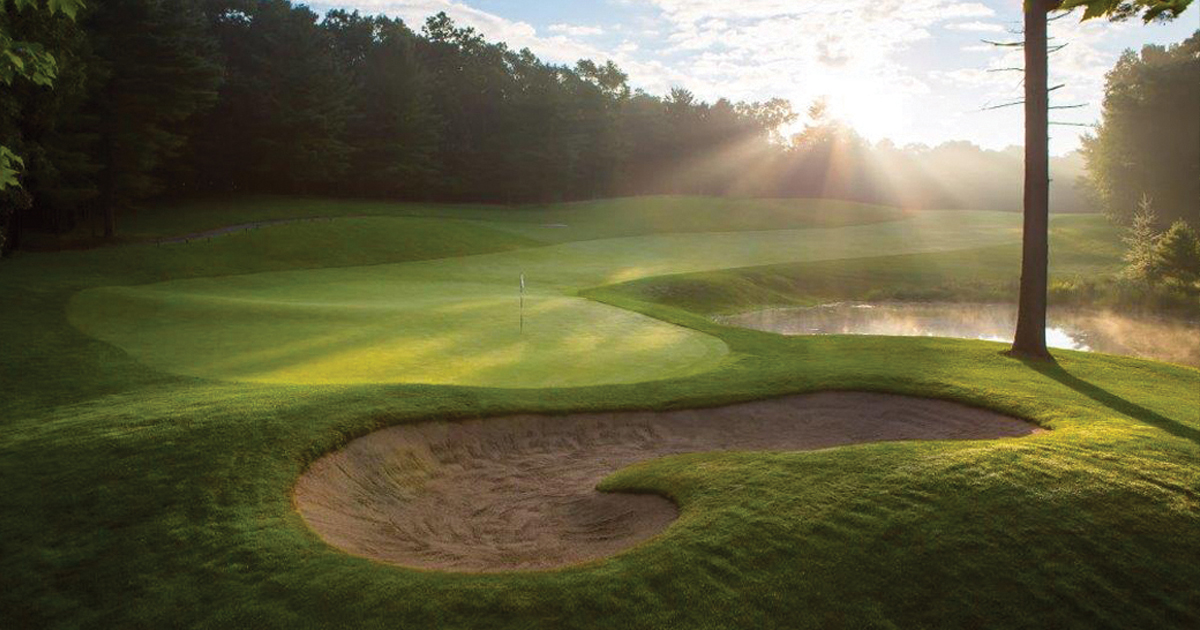 GOLFING
As one of the few sports that can be done essentially in isolation, golf courses are back open, with some restrictions. Use common sense and look up the course's information online, before you go. There are golf courses all over West Michigan, with these being a few affordable yet quality places you could go.
Kaufman Golf Course / 4807 Clyde Park Ave. SW, Wyoming
Mines Golf Course / 330 Covell Ave. SW, Grand Rapids
Pigeon Creek Golf Course / 10195 120th Ave., West Olive
Pilgrim's Run Golf Club / 11401 Newcosta Ave., Pierson
KAYAKING AND CANOEING
Rental spots for kayaking, canoeing and tubing may be closed, but you're still allowed to float on your own! We're certainly not going to list all the rivers in Michigan. But if you own a canoe or kayak, head out to your favorite spot — with a life vest — and enjoy the water and sun to your heart's content.