The perfect gift is waiting right around the corner.
There are dozens of local shops with unique items you'll be hard pressed to find anywhere else. Boutiques in every city have clothes, jewelry, candles, toys, cheeky knick knacks and so much more. It's not that buying local is good for the community — these shops make sure to curate the best of the best gifts.
The hardest part is knowing which store has what! We gathered the best finds from boutiques and gift shops in West Michigan — gifts representative of what that store offers. Even if you don't want this specific item, you know you can head there for something similar.
If you'd rather shop from home, most of these items are available online as well. Merry shopping!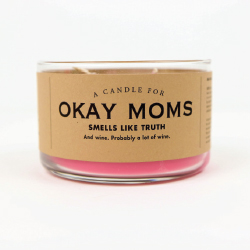 Oh, Hello Co. Paper & Gifts | ohhelloco.com
40 Monroe Center St. NW #103, Grand Rapids
A candle to burn your feelings, for $17.97. Handmade soy candle that pairs well with nap time. / Beer City dog treats made locally with spent grains from Founders. Each treat is hand-made and packaged by a team of disabled adults, for $9.97.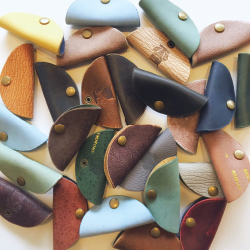 Gemini Handmade | geminihandmade.com
936 Cherry St. SE, Grand Rapids
These handmade "cord tacos" aren't great for eating, but they're perfect for keeping your cords organized. Just roll the cord up and tuck it in! Gemini is full of handmade leather goods like this.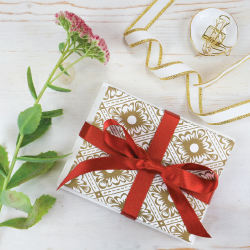 Papillon Press | papillon-press.com
1553 Orville St. SE, Grand Rapids
With designs based on vintage paper, these metallic greeting cards are handpressed by a local father and daughter team, on Michigan-made paper. Just $5 each!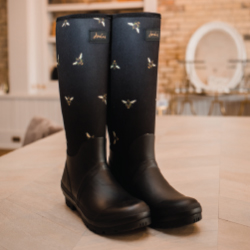 Iris Boutique | irisboutique.shop
949 Cherry St. SE, Grand Rapids
When you want to stomp around in the snow, try these Neoprene Bumblee Wellies by Joules, for $84.95. / Hair clips by Hepburn & Co. come in an excellent variety of colors and patterns. Grab one, two or a dozen for the Rapunzel in your life. Prices range from $8 – $26.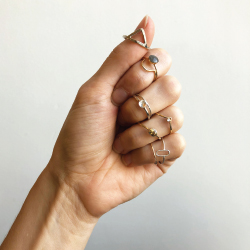 Dime & Regal | dimeandregal.com
656 Wealthy St. SE, Grand Rapids
Two rings are better than one! These "stacking" rings are perfect for changing up your look every day. The prices range from $15 all the way to $240 — the choice is yours.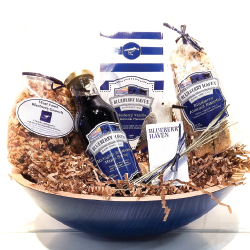 Blueberry Haven | blueberry-haven.com
213 Washington Ave., Grand Haven

Add a taste of West Michigan to any gathering with Blueberry Haven's customizable gift boxes, starting at $10. This option features the Blueberry Vanilla Buttermilk Pancake Mix, Blueberry Almond Biscotti, West Coast Blueberry Granola and Michigan Blueberry Maple Syrup.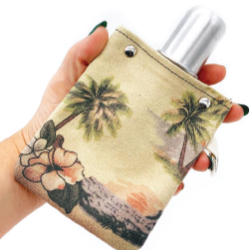 Rebel | rebelgr.com
1555 Wealthy St. SE, Grand Rapids
This stylish canvas flask holds 4 ounces of your favorite drink, and the cap is an aluminum shot glass. For $15.95, you can bring your spirits wherever you go.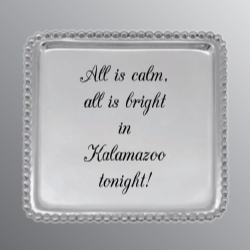 Initial Attraction | shopinitialattraction.com
3021 Oakland Dr., Kalamazoo
This shop is perfect for customized gifts, including this cocktail napkin tray with whatever city you'd like! For $47, your giftee can enjoy drinks the classy way.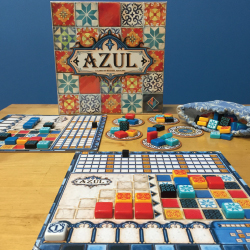 Blue Bridge Games | bluebridgegames.com
954 E. Fulton St., Grand Rapids
AZUL is a recent Game of the Year Award Winner that Blue Bridge gets frequent requests and calls for. It's a tile-drafting game with the goal of completing a mosaic. It plays with two to four people, ages 8+.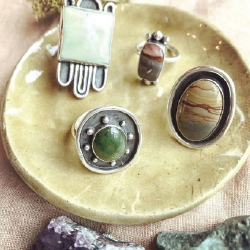 Nestology Shop & Studio | nestology.square.site
141 Diamond Ave. SE, Grand Rapids
Local artist June Metal crafts these hand-fabricated rings, made with sterling and natural stones. These are each one-of-a-kind, handmade gifts!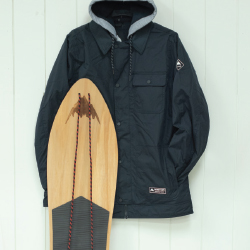 Bill & Paul's | billandpauls.com
1200 E. Paris Ave., Grand Rapids
Give the gift of backyard fun with this Burton package from Bill & Paul's featuring the Men's Dunmore jacket ($239.95) and the Throwback board ($149.95).