We are saying farewell to the year that had us bathing in hand sanitizer, losing our minds over toilet paper and living under masks (among a thousand other issues and dilemmas). It wasn't a good look, but it's time to celebrate! The new year is upon us, so we gathered a few gift ideas that celebrate the end of something we all want to move past, and a future we can all look forward to.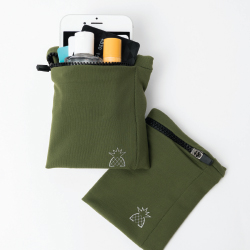 We've lost so much in 2020 — if we lose our credit card or favorite lip balm, it may just push us over the edge. The perfect gift is the Wrist Wallet from Locker Lifestyle. Stash your cash, keys, ID, phone and more and keep it handy right on your person. Available for $19.95 at lockerlifestyle.com.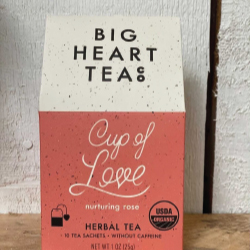 We can't think of anything more appropriate than giving loved ones a big cup of love. This box of 10 rose tea sachets is like a hug from your grandma, and that's how we want to 2020 to go out. Available for $8.99 at Gather-d in Rockford.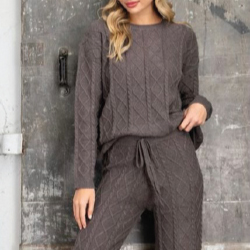 2020 owes us. Period. We'll start with this ultra-cozy and comfortable loungewear set. Pieces are sold separately but the full look is what you deserve. Available for $48/pants, $46/top at Ila & Lucille in Rockford.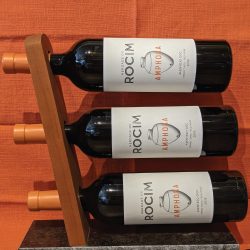 Wine is versatile: It's perfect for both destressing from hard times and celebrating good times. Wrap your year up with a handmade wine rack that holds three bottles from Art of the Table, who also have more than 300 great wines to help fill the rack too! Available for $56 from Art of the Table.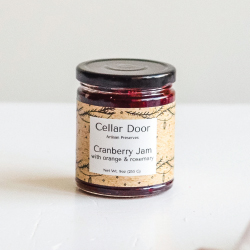 This year may not have been your jam, but something sweeter is on the way, like this cranberry jam with orange and rosemary. We hear it's perfect on turkey sandwiches or brie. Available for $11.95 at Aperitivo, Bridge St. Market and many other locations, including online at cellardoorpreserves.com.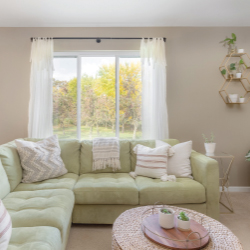 Sometimes the gift you really need is a service, such as the Home Styling service from Bailey and James, who have moved away from their boutique space to focus on styling. You've spent all of 2020 at home — now spruce it up with three hours of home styling. They'll assess your space and help style, shop and install. Available for $100 (usually $135) from Bailey and James.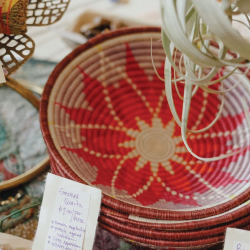 Handwoven in Rwanda, the sunburst pattern on this basket is known as the hope design. This image stands for a new dawn and a brighter future (sign us up for that).Available for $50 at Endora Bohemian in Douglas.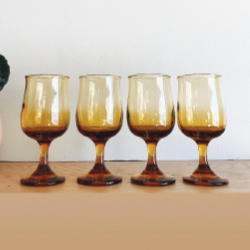 We sure did keep the beverages flowing this year, didn't we? These unique amber glasses are not only gorgeous but will make a great gift to use for toasting as we move into the new year. A set of four is available for $25 at @omastarsvintage.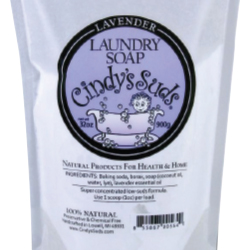 Lavender is a calming scent — so how do we mainline that stuff? Kill two birds with one stone by having fresh, clean laundry with the relaxing and calming benefits of lavender. Give peace this holiday. Available for $12.95 at cindyssuds.com.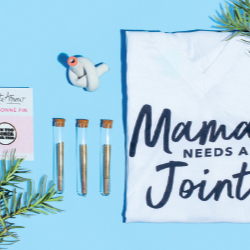 Let's face it: No one was prepared to have their kids home this much in 2020. Moms need a break this year, and what better way to chill out than a cannabis gift pack? Local provisioning center Skymint is selling three different packs, including this one "For Mama," with pre-rolled joints, a cute joint holder, and some swag. Available for $75 at Skymint locations.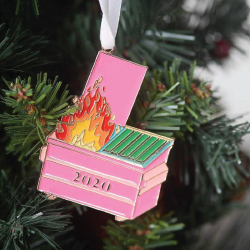 This may be the only accurate and respectable way to commemorate the year. This pink dumpster fire ornament will get all the laughs, and we desperately need those right now. Available for $14 at Pursuit Gift Shop in Ada.