School's out for summer!
Maybe, like me, you haven't stepped foot in school in over a decade. But with life returning to normal, the lake levels dropping and the sun shining, I'm getting those "school's out" feelings all over again.
West Michigan seems to feel the same way, as the first big festivals, Pride events and other fun activities are arriving this weekend! There's tons to do, so here are a few of our suggestions for the amazing week ahead.
See you out there!
Grand Rapids Asian-Pacific Festival
Calder Plaza
June 11-12
grasianfestival.com
One of Grand Rapids' most popular cultural festivals is back for its 5th year, with two full days of Asian and Pacific Island culture. Food, performances, demonstration and art will be available at Calder Plaza!
A traditional Vietnamese lion dance, taiko drummers, an anime sing-along dance party, a pho eating contest and more — this festival has everything you could ask from the first big event of 2021. Plus, it's FREE!
Adult Night Out
John Ball Zoo
June 10, 6-9 p.m.
jbzoo.org
Adult Nights Out are back this year, with two nights per month. Guests 21 and over only are allowed in after 6 p.m., so you can grab an adult beverage and enjoy in the animals in the evening shade without worrying about stepping on someone's toddler. Whether you need a date night, some time away for the kids or just love animals, Adult Night Out is here for you.
Geeks Who Drink
Speciation Artisan Ales
June 9, 7 p.m.
facebook.com
Trivia is back! Geeks Who Drink returns to Speciation Artisan Ales this Wednesday, so if you love sour beer, natural wines and challenging trivia, make it out. It's free to play, but there are also free prizes! Bring a team of up to 6 or play on your own if you're a genius.
Pride Market: Summer Release
Outside Coffee Co.
June 12, 11 a.m.-3 p.m.
facebook.com
Welcome to the first-ever Pride Market, presented with the Grand Rapids Pride Center. Stop in Saturday afternoon for a variety of local merchants in the LGBTQ+ community. Varied Vintage, Notable Goods, Transfigure Print Co., Wheat Penny Provisions and more will be there. Plus, it's at Outside Coffee, so you can grab a delicious latte and snack while you browse.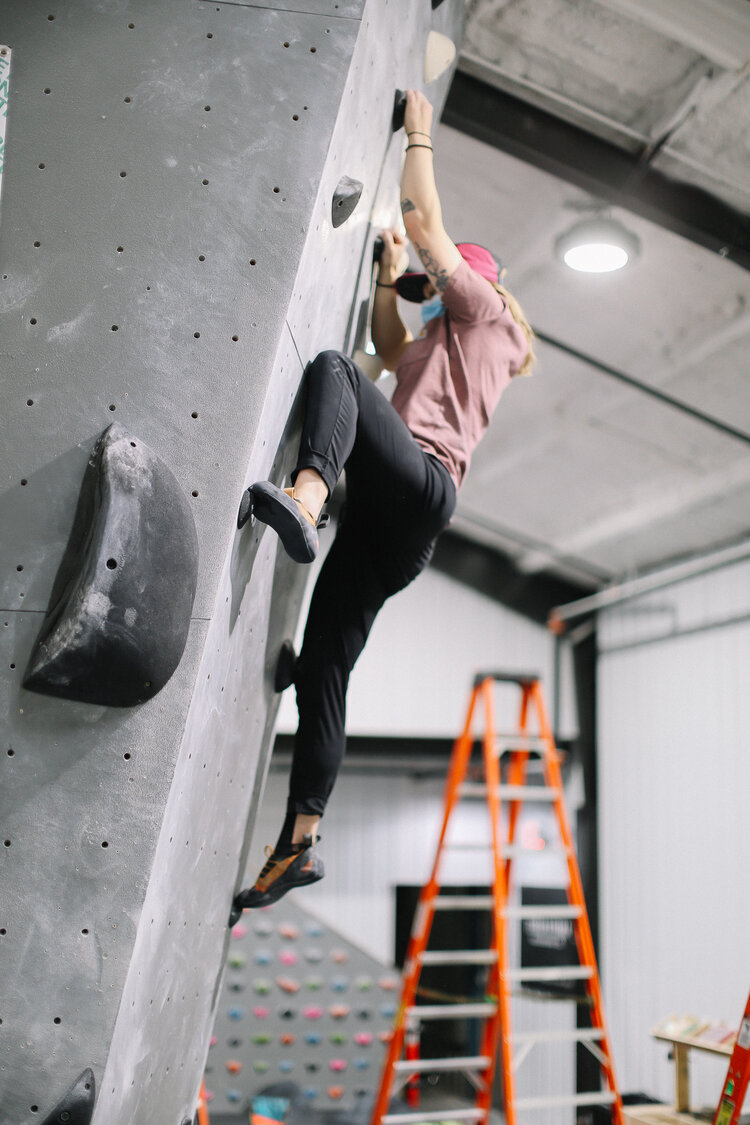 Climb With Pride
Terra Firma Bouldering Co.
June 12, 10 a.m.-6 p.m.
climbterrafirma.com
Terra Firma is helping the LGBTQ+ community climb with pride by donating a full day's proceeds to the Grand Rapids Pride Center. A special sticker will also be available for the next week, with proceeds also going towards the Center.
Bouldering (climbing short heights without ropes) isn't just a workout and it isn't just fun— it's both! People of all skill levels can come to climb, learn and exercise. There are even electronic climbing boards for special training! Better yourself and be an ally in one swoop.
Start of Summer Celebration
Downtown Rockford
June 11-13
facebook.com
I've never lived in Rockford, and yet the Start of Summer celebration has been how I celebrate the new season nearly every single year. Carnival rides, fair food, laser tag, live music, fireworks and more take over the city. The event has only gotten better thanks to the great local businesses, such as Rockford Brewing Co.
Listening Lawn
Studio Park
June 10, 6 p.m.
listeningroomgr.com
Listening Lawn is back this summer in the piazza at Studio Park! Come see live music outside on a nice lawn in downtown Grand Rapids. This week's show is hosted by Michigan House, a local artist collective, presenting Detroit rapper Noveliss, GR's own Ajax Stacks and DJ AB.