Our crystal ball is clearing up for 2023, and things are looking bright.
Sure, there are still plenty of challenges to face, from rising costs across every industry to continued staffing issues, but the people we talked to all around West Michigan are looking forward to moving into the new year and getting a fresh start.
If 2022 was the year of catching up and learning lessons, 2023 is the year of moving forward and applying that knowledge. Here's what just a few industry leaders had to say after looking into their own crystal balls.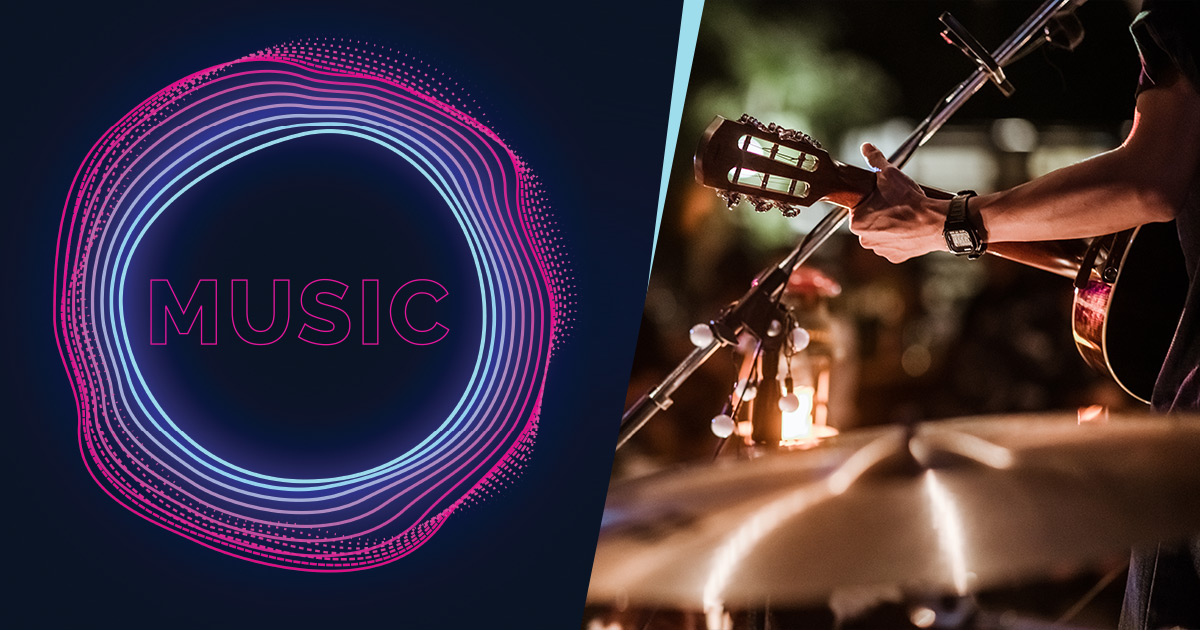 Kalamazoo State Theatre
Stephanie Hinman, Executive Director
What's been the silver lining of the challenges over the past couple years?
The challenges gave us an opportunity to be creative and work together as a team to routinely curate something new through each pivot, and out of that came State on the Street, which has become a part of our DNA. State on the Street is when we close the street in front of the theater to vehicles and turn it into an outdoor performance space.
We saw strength in numbers through joined forces of independent venues nationally through National Independent Venue Association and the local level with the Michigan Independent Venue and Promoter Association. This created open dialogue, comradery, and some really great friendships.
We learned how important the theatre is to the community, not just at the local level, but nationally as well, as Kalamazoo State Theatre was officially listed on the National Register of Historic Places and received a Governor's Award for Historic Preservation. This place matters to people and is a thread in the fabric of their lives. When you say you work at Kalamazoo State Theatre, people's faces light up and they immediately share their memories, their favorite shows, and what they're looking forward to.
What is the theater looking forward to in 2023?
Now that we've installed air conditioning in our venue, we're looking forward to year-round live entertainment! We look forward to attracting top-tier talent to our area and showcasing those who are already here as we continue our mission to preserve our historic venue by providing diverse programming that is relevant to the community.
Midtown (previously Listening Room)
Quinn Mathews, Director of Music and Programming
What's been your silver lining of the past couple years?
It's been quite a ride opening a venue in late 2019, just the grind of opening up a place and booking the artists and marketing and getting the word out, only to of course have the shutdown of 2020 and then again in 2021. I'd say the silver lining in a weird way was the need to start our outdoor "Listening Lawn" series in our piazza at Studio Park due to the fact that the indoor venue was shut down during the pandemic. What started as an attempt to just operate outdoors turned in to a really great music series, in 2022 we hosted acts such as Steve Earle, Ladysmith Black Mambazo, Hiss Golden Messenger, Dirty Dozen Brass Band and so many more.
This year for Midtown has just been getting back in the game. Being a new venue, we have to start back where we left off, so this year has been the rest of that "first year open" in a way. We are still learning about what types of programming work, what people enjoy buying tickets to attend, what they may eat or drink while here, it's all just learning and adjusting.
It's all top-notch local, regional, national, and international talent we have here, but some shows that sell 500 plus in some markets could sell 25 here, while some that don't do well in other markets sell out here without even needing to market them. It's quite a game, folks.
What are you looking forward to in 2023?
Again, just dialing in our brand new music venue here at Studio Park and really concentrating on a successful year producing live entertainment. I'm super proud of this venue, it turned out exactly like we wanted—it's an intimate and comfortable space with absolutely pristine acoustics and audio. There's a story with every one of the shows. We're really looking forward to another full year of operations for our community here in West Michigan and downtown Grand Rapids, come join us!
The Intersection
Scott Hammontree, Partner and Talent Buyer
What was the greatest thing The Intersection learned in the past year or so?
I think we're trying to get back to our roots a bit more. After the re-opening in summer of 2021, it became clear that we were going to have less shows, as many of the established touring acts went and played major markets first and were not necessarily targeting Grand Rapids for shows. We started taking some more chances on emerging artists and it's been great to see those shows do so well. In terms of silver linings, I'm super grateful our core staff has stayed intact.
What are you looking forward to in 2023?
Looking forward to a more "normal" touring season for the first 6 months of 2023. It feels like were getting more shows, bigger shows and it's super exciting! However, we want to keep expanding our Next From Nashville series with emerging country artists, as well as our BASSMINT series in the Mint.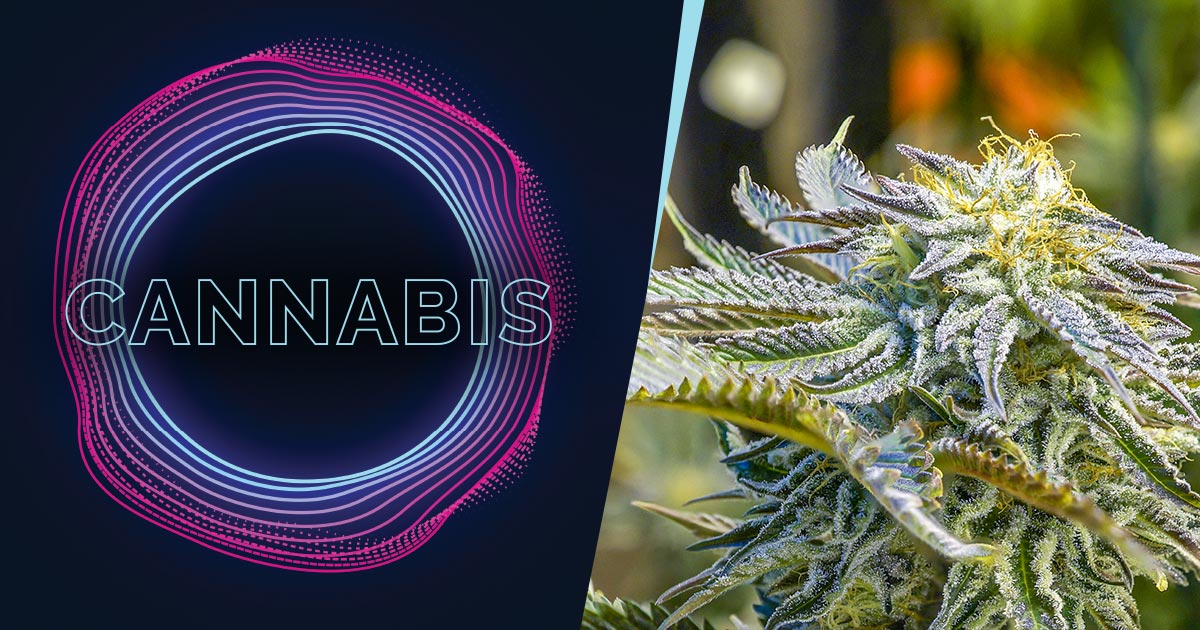 Pharmhouse Wellness
Casey Kornoelje, Owner
What's been your silver lining of recent times?
Believe it or not, the cannabis business is full of silver linings. We've experienced a bit of an uphill battle since our inception—being the only locally owned entity in Grand Rapids and lacking any big financial backing definitely put us at a disadvantage in this highly competitive market. But I also believe we've been able to use these challenges to our benefit. Our story is what sets us apart from our competitors. Over the past couple of years, I've learned to really lean into who we are as a business and a brand, and hopefully our reputation will help carry us through the uncertainties of this changing cannabis market.
What are you and your organization looking forward to in 2023?
I think 2023 is going to be a pivotal year for cannabis in Grand Rapids. When Pharmhouse opened in March of 2020, the world was in the midst of a pandemic. We were the second provisioning center in the city, and we experienced the financial benefit of people being stuck at home, riding out the uncertainty with the help of their favorite strains and gummies. Since then, we've seen a massive shift in cannabis related business. Prices and availability of product have been volatile, to say the least. In 2023, I'm looking forward to seeing the cannabis market in Michigan continue to stabilize. And on a personal level, I'm excited to see where this year takes us as a business. We have some big plans in store for Pharmhouse Wellness.
Would you like to say anything about your industry at large?
The cannabis market in West Michigan has been a rollercoaster ride. It takes time to work out the kinks in any new endeavor, especially one as novel and massive as legal weed. Over the past two years we've seen a massive shift in pricing of product as the market has increased supply from licensed growers. But as time goes by, we've learned from our mistakes as a business and I believe the governing bodies have learned from theirs as well. While a bit painful in the short term, what we're seeing is a shift towards a more stable and sustainable system of legal cannabis that will help benefit patients, consumers, and communities. And personally, I'm excited to be a part of it.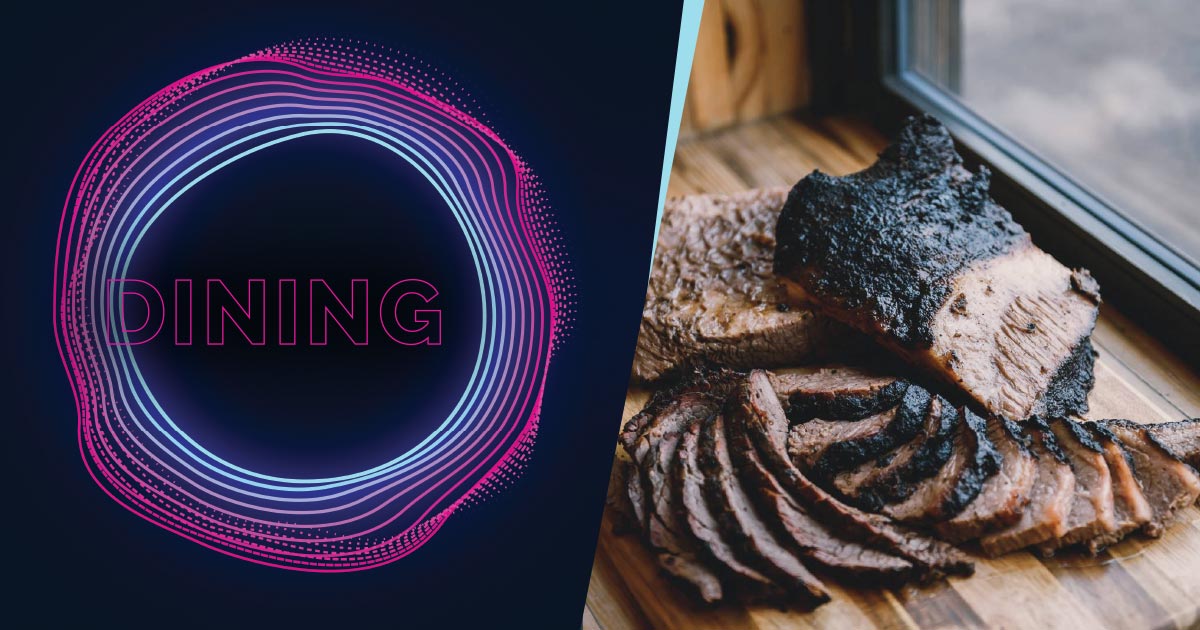 All In Hospitality (Donkey, Hancock, The Winchester)
Paul Lee, Co-Owner
What's been your silver lining of the past couple years?
One silver lining of the challenges, including us closing Royals after a brief re-open, is that it's allowed us to take a step back and view operations in a different light. It's really easy to get caught up in the emotion running our businesses; we're in the hospitality profession and for the most part, we'll bend over backwards to make things hospitable for our guests… even if that means throwing good money at bad.
The pandemic allowed us to make the excuse, "Let's just give this business a chance to operate under normal conditions," but the truth is, there no such thing as normal conditions. Just when you think everything is going well, a cooler goes down or you have a plumbing back up on a Friday night. It's just the nature of our business.
But we've been able to take a step back and say "what would be so bad if we just let this close?" Sure, there's a little bruise to the pride in something not working, but the relief on the other end is so much greater. No more stressing about making payroll, the potential strain it could have on other operations, constantly tweaking things until you find the right formula, etc.
How do you think your industry will fare in 2023?
With the numbers of people returning to restaurants in pre-pandemic levels, but the costs of operations significantly more, places that were struggling before the pandemic will be in a far worse position. I think many will ask themselves, "is this really what we should be doing?" In our case, and in this particular restaurant (Royals), it wasn't.
In 2023, we're most excited about maximizing the potential of our existing restaurants, The Winchester, Donkey, and Hancock. If the last few years have taught us anything, it's that's people lives and schedules are not slowing down. We made a big investment in Donkey in 2022 with a kitchen expansion and a dedicated takeout window. The takeout portion of the business has increased quarter after quarter. We're looking at ways to make this more convenient for our guests, our operations, and allowing our brand to be relevant for people that can't make it into our stores.
Slows Bar BQ
Terry Perrone, Owner
What have you learned in the past year or so?
We've learned a lot in the past year, but I think our greatest lesson has been in adaptability. We've narrowed our menu, focusing on our most popular items and best sellers, and diversified our business model, meeting customers on their terms. In Grand Rapids, we offer catering, carryout, delivery, and third-party delivery in addition to dine-in. In our Detroit Metro locations, we've added a new food truck, a ghost kitchen location, and additional concessions agreements. This allows us to be flexible in an incredibly dynamic industry; as one line of business softens (for example, our food truck is dormant in the winter) we're able to shift to another.
What are you looking forward to in 2023?
We're looking forward to the continued return to normalcy in 2023 – people are increasingly more comfortable getting together again. We've seen our catering numbers rebound throughout 2022, and we're looking forward to that trend continuing for our upcoming events.
How is your industry at large changing?
The last few years brought unprecedented challenges, but they also sparked innovation. The restaurant industry is more adaptable and nimble than ever, with a heavy emphasis on technology and customer convenience. Things like online ordering, QR codes, and ordering kiosks are all here to stay!
BarFly
Michele Ary, Brand Manager
What's been the silver lining of the past couple years?
At BarFly, the pandemic gave us the opportunity to take a look at what we are doing, why we are doing it and how we can make it better. For example, at HopCat, we were able to take a step back and strategize our beer buying practices. No, we don't have 100+ taps at any of our locations anymore, but with a limited amount of taps, we are now more sustainable, and we are confident that we are bringing our guests beer the way the brewer intended.
What are you looking forward to in 2023?
In 2023, BarFly is focused on getting back to our roots. We were founded on the practices of sustainability and putting your community first while bringing you the best damn beer we can find. Next year ,we plan to reinvest in our sustainability & charitable practices.
How is the industry changing?
The hospitality industry has never been a perfect industry. With inflation, supply chain, and staffing retention struggles, it's important to remind ourselves of the reason why we do what we do. In one interaction, you have the opportunity to make an impression, make someone's day, and to be a part of their story. Don't miss out on these chances.
San Chez
Cindy Schneider, Co-Owner
What have you learned in the past year or so?
We have learned as much in the past two years as the total 28 years prior to Covid. Covid was like riding a roller coaster—the only ones that get hurt are the ones who jump off. We hung on with every possible restraint. The silver lining is knowing that our team enjoys their jobs and their lives here and at home. We strive for creativity in our art of both food and beverage. It's nourishing for sure.
What are you looking forward to in 2023?
We hope 2023 holds great entertainment opportunities for GR. It brings people to this amazing city. Historically, everytime the gas prices go high, our restaurants lose sales. So I guess I would say lower gas prices (even though I drive an electric car, lol). I hope Michigan's economy stays strong. We have so many new opportunities as an amazing state to live and work in. I think Michigan's on the right track for growth.
How is your industry at large doing in the present moment?
As a member of restaurant associations, I follow closely what their surveys convey and track. They show good signs of recovery, but it might take 2-3 years to accomplish this. I hope the lost Restaurant Revitalization Fund money can be distributed to the many restaurants that missed out on it due to political disagreement. In Michigan, we were either closed or restricted for 463 days during Covid. That's hard to fathom for most people, but our industry was hard hit during the cold months. So many restaurants closed, but we will bounce back as an industry. Humans love to eat and socialize without cooking or cleaning up. And many people can't cook—that's the secret to restaurant success. Don't tell.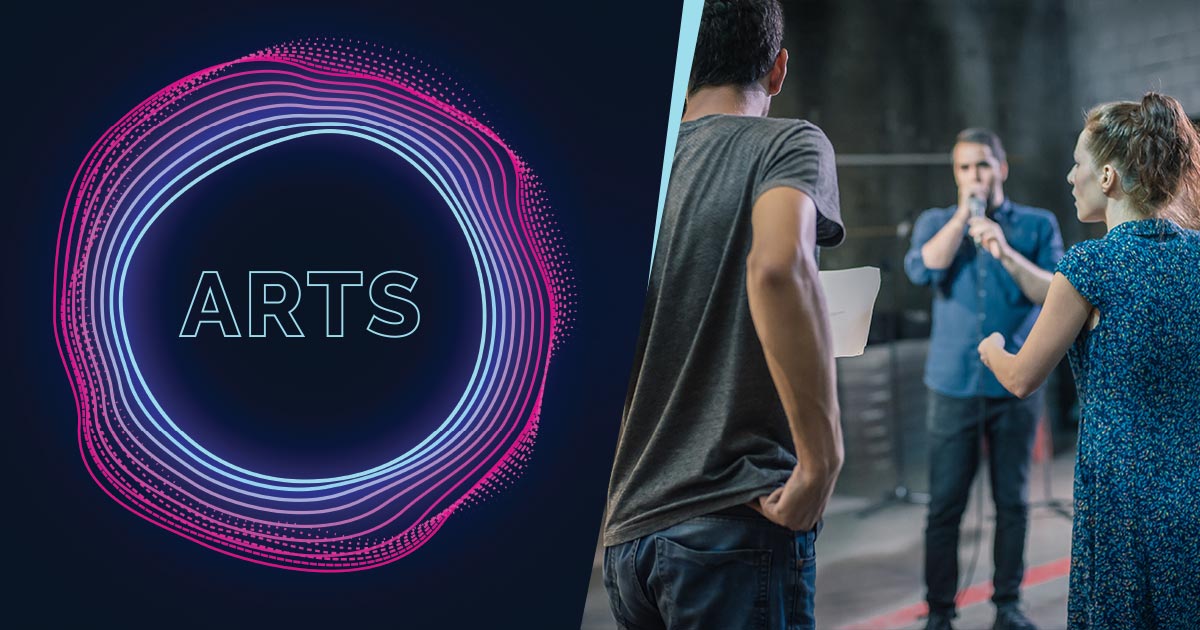 Broadway Grand Rapids
Meghan Distel, President
What was the greatest thing Broadway GR learned in the past year or so?
Learning to adapt to changing circumstances was critical for Broadway Grand Rapids over the past 12 months, as we welcomed audiences back after a 22-month hiatus during the pandemic. The unexpected will continue to happen but learning to communicate promptly and be transparent has been critical in maintaining trust with our customers. There is a new appreciation for attending live performing arts, gratitude for the ability to gather again, and a realization of just how much the arts add to quality of life in Grand Rapids.
What are you and your organization looking forward to in 2023?
Broadway Grand Rapids will launch into the 35th Anniversary season in the fall of 2023 with renewed dedication for bringing world-class Broadway entertainment to Grand Rapids, as well as a new commitment to improve equity, diversity, inclusion and accessibility to the Broadway in West Michigan. A new accessibility program called Broadway Arts Access was introduced in September that will help to break down the barriers that exist for many to attend a Broadway show. Broadway GR seeks to create an environment where everyone can experience the magic of Broadway and feel a sense of belonging.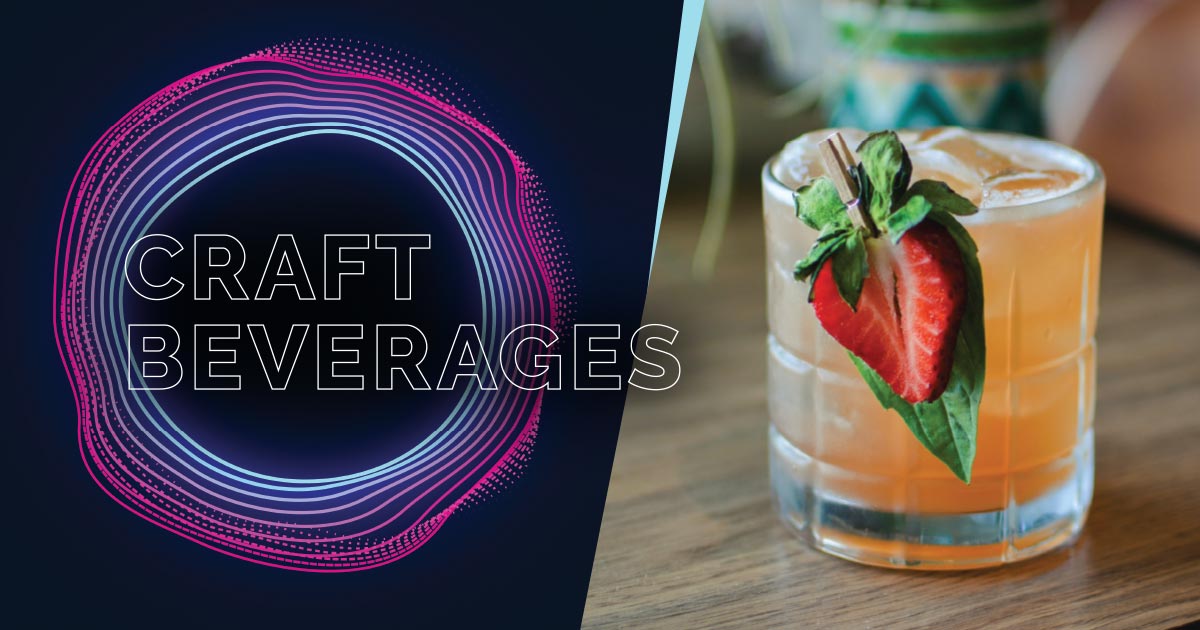 Wonderland Distilling
Allen Serio, Owner

What's been your silver lining of recent times?
We got to learn and seek out different methods to keep us moving forward, ones that we wouldn't have under different circumstances. With opening our doors October 2020 and closing them again within 30 days, we had to be extremely dynamic and shift our entire model to take out and retail. We found quickly that with an increased effort and focus, we were able to strive and survive until things opened again. This taught us valuable lessons early on and helped us look outside the box to persevere.
What are you looking forward to in 2023?
We are fortunate enough to be looking at a very bright year in 2023! We recently completed a kitchen expansion and are in the process of adding an event space (opening in early 2023) next to the cocktail bar. We also have several core product barrels coming of age, which will make for some fun and experimental releases.
How's the industry at large doing?
The craft spirits industry is seeing tremendous change. The Michigan Craft Distillers Association has been hard at work the last few years to help get a number of laws passed, which will give small craft distillers more opportunities to get product awareness and put our products on shelves.
New Holland Brewing Co.
Matt Hoeksema, President
What's been your silver lining?
In the wake of all the challenges New Holland has faced over these past couple years, a silver lining has been the release of our Origin Small Batch Straight Bourbon Whiskey. Released in June 2022, the award-winning Origin is a great addition to our Dragon's Milk brand. Origin has really taken off and we are thrilled to see the excitement for it.
What are you looking forward to in 2023?
Next year is going to be a big year for us with the opening of our Battle Creek brewpub. This long-awaited brewpub will be located in the heart of downtown Battle Creek and will bring nearly 75 jobs to the area. I can't wait to show off our new space and create savored moments with the Battle Creek community.
Short's Brewing Co.
Scott Newman-Bale, CEO
How have the past couple years treated Short's?
This wasn't a great year in terms of growth (for the whole craft industry). We stopped distributing two brands: Arcadia Brewing & Beaches Hard Seltzer. But considering where the industry is at, we had a good year. However, we had a GREAT year with Local's Light, which is now Michigan's best-selling craft lager! This is super amazing for us. We also launched our very first non-alcoholic product, a collaboration with Grammy-award winning musician and Michigan-native Billy Strings called Thirst Mutilator. We'll be continuing to expand distribution on store shelves and through e-commerce retailers like Amazon.
What are you looking forward to in 2023?
We are so pumped for 2023! We have many cool projects in the works, from product releases—Power of Love is coming in January—to collaborations, to a new website, which is the final phase of the brand updates we've been working on all year. We'll be announcing a new pre-order concept for some of the most coveted Short's beers late this year (Black Cherry Porter, anyone?) and will be celebrating Huma all the Short's-est Month (February) with a Huma variety pack with Hazy Huma and Humongous Huma and give folks a chance to win their own home bar. Mostly, we are really looking forward to getting back out in the market in 2023 and raising a glass or two of Local's Light with our friends and fans.