Umphrey's McGee with Joshua Redman and TAUK
Wings Event Center, Kalamazoo
Jan. 30, 6:30 p.m. doors, 7:30 p.m. show
$27.50–$32.50, wingseventcenter.com, (269)345-1125
A band doesn't acquire a cult following overnight. Longtime beloveds of the jam scene, Umphrey's McGee has played nearly 2,000 shows in its 18-year existence.
The diligent band has toured the world, played the first-ever Bonnaroo Music Festival, and even hosts its own Summer Camp Music Festival for more than 20,000 fans each year.
Even with that impressive resumé, the band's Jan. 30 show at Wings Event Center will be a landmark gig. This will be the first time the band has ever headlined an arena in Michigan and they aim to bring something that neither their new, nor old fans have ever seen before.
"I think one of the things that it really allows us to do is up the production value and bring our full game and give the fans the biggest experience that they've been able to encounter," Umphrey's keyboardist Joel Cummins told Revue.
The Chicago-based band has a long history here in West Michigan, going all the way back to its days as a South Bend-based college band in the late '90s. The group came up playing epic gigs at Kalamazoo's legendary Club Soda and later Bell's Eccentric Café, before expanding to larger venues like the Kalamazoo State Theatre and the Orbit Room. Last summer the guys played to a sold-out crowd at Frederik Meijer Gardens.
"Western Michigan has always been a place that's been really kind to us over the years," Cummins said.
Always pushing at the edges of music and technology, both audibly and visually, the larger performance space will essentially widen the canvas for longtime Umphrey's lighting designer Jefferson Waful, who will utilize more expansive displays. The expanded production further enhances the improvisational nature of the band's music, which ranges from funk and jazz to prog-rock, metal and dance — a truly eccentric concoction.
"In a lot of ways, our music is not the easiest to digest for the casual listener," Cummins added. "The lighting world helps make sense of a lot of what we do. It helps visually emphasize some sort of change, rhythmic hit or things happening onstage. It really adds to the experience of making it more of a full-on visceral concert experience."
The only Michigan stop on the band's 2016 Winter Tour, the concert at Wings also features renowned jazz saxophonist Joshua Redman joining Umphrey's onstage.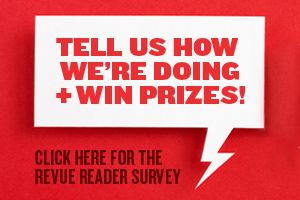 "He's really like the unofficial seventh member of the band," Cummins said. "[He] gets what we're doing and really enjoys the improvisational aspect of what we bring to the table. It really elevates our collective game as a band whenever we have Josh out. It really forces us to be more dynamic and to bring things so he can really showcase his chops."
Umphrey's also hand-selected rising band TAUK to open this tour after playing with them last year.
"They're really cool guys and hard-working people," Cummins said of TAUK. "It's always nice to kind of return the favor after all the years where we were supporting people like Dave Matthews or Bela Fleck and the Flecktones, just to name a few, [and now we can] give back to some guys who are really working hard on the scene."
In 2014, the band also had the chance to play at the iconic Abbey Road Studios in London. Twelve hours after arriving, the band emerged with its latest full-length release, The London Session. A testament to the band's insanely tight dynamic — which is well-chronicled through their massive live sets available on their website umlive.net — the new LP works as both a history and an introduction to their entire career.
"I think on any given night, we really pass the ball around," he said. "Anybody at any given time can be the one who's kind of leading us. It's nice to have that flexibility where we have a band that's full of people who are ready to lead. I think that's one of the things that will continue to push us forward."