If New Year's resolution guilt has fully set in, but the treadmill has become your own personal torture device, an avant-garde fitness regime might be your ticket to a fresh start. While you're at it, skip the predictable gym, pass on the pomp of $100 yoga pants and kiss your free weights goodbye. Explore fresh, wild ways to move your body that will keep you on your toes, or hanging from them. Literally.
Circus & Aerial Arts
Bangarang Circus
6001 Coit Ave. NE, Grand Rapids
Facebook page, (616) 901-9717
Staying grounded is boring. With aerial circus you can get ripped beyond your wildest dreams while becoming airborne. Bangarang Circus offers a mélange of classes demonstrating a variety of skills. The course covers groundwork like partner acrobatics (think acro yoga), hula hoop dance and tumbling. For the high-flying types, learn the trapeze, aerial silks (fabrics), lyra (aerial hoop) and more. Newbies are welcome as well as sculpted athletes who want to jazz up their routine. $20 drop-ins are available.

Pole Dance Fitness
Stilettos and Steel Fitness
6400 W. St. Joe, Lansing
stilettosandsteelfitness.com, (517) 802-8265
Your eccentric quest for thighs and buns of steel begins here. Pole fitness sassily whips you into shape while spinning all around, even upside down. While pole dancing may conjure up very specific imagery in your head, the art form is accessible to all body types and is taught in a welcoming, non-judgmental atmosphere. Learn beginner spins, floor work, transitions and even a mini routine at Stilettos and Steel Fitness' four-week course. It costs $60 but the gained confidence is free.

Parkour & Freerunning
For The Kidz Gymnastics
1391 Gezon Pkwy., Wyoming
forthekidz.com, (616)726-7979
Make the urban world your own personal gym. Parkour is born of military obstacle-course training and has been transformed into a unique, and distinctly badass, way to navigate the environment around you. Instead of simply walking from point A to point B, you might vault to your destination, flip over a ledge, run up a wall, hop a shrub and then clear a baby stroller. Gymnastic elements are typically involved, including strength training and perseverance. "I love parkour and freerunning as fitness because it's founded on freedom of movement, the mind and the spirit," said Dillon Vance, parkour enthusiast and teacher at For the Kidz. "There are no rules to follow – you just fully express yourself through whatever means you desire." If you need pop-culture visuals, Google the famed "Taylor Momsen Escapes Paparazzi" Nike commercial – or that one hilarious opening sequence of The Office.

Capoeira
West Michigan Capoeira (locations in Battle Creek & Kalamazoo)
westmichigancapoeira.com, (313) 282-0883
Capoeira is a music-fueled Brazilian martial art form that incorporates dance and acrobatic movement, often performed as a game or simulated combat. With its historic roots, capoeira has evolved into a stunning style of movement using power-packed kicks, spins and flips. Not to mention hand balances and fluid maneuvers evocative of break dancing. There are many groups around the state, including West Michigan Capoeira.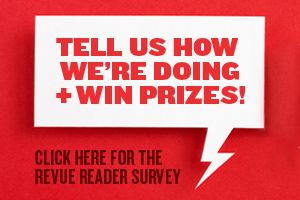 Fencing
West Michigan Fencing Academy
1111 Godfrey SW, Suites N250 & N260, Grand Rapids
wmfa.org, (616) 245-5104
Sweating it out in an old-fashioned duel might be the oldest, most dramatic form of cardio. According to the West Michigan Fencing Academy, the sport is fast and athletic and features "two fencers performing an intense dance on a six-feet-by-40-feet strip." Having a quick hand doesn't hurt – the movements are so fast the touches are scored electrically. Sounds exhilarating, right? Classes offered feature three distinct weapon options: the foil, épée and sabre. Plus, if you've got blood lust on your mind, you might forget what a fabulous sweat session you're having.

Water Dance Party
Spring Lake Community Fitness & Aquatic Center
16140 148th St., Spring Lake
slcfac.com, (616) 847-5858
You don't have to be hip to the grace of Esther Williams or the iconic Busby Berkeley films to know how cool water ballet, aka synchronized swimming, is. You also don't have to be a Hollywood superstar to get a taste of aquatic dancing yourself. Spring Lake Community Fitness & Aquatic Center offers Water Dance Party, described as "the fusion of aquatic fitness with dance-based moves [that] will give you a movement base free from the boundaries of geography and gravity." If you're looking to free your body from the evil, daily clutches of geography and gravity, it's time to suit up.