Yoga is often depicted as a slow, soothing workout — a stress reliever.
But when it comes to achieving weight-loss and toned muscles, the yoga movement has proven itself as a viable exercise regimen. One way to guarantee an intense sweat session: Hot yoga.
Turning up the heat and humidity not only improves your breathing, strength and internal peace — but you're also burning hundreds of calories and shedding off those holiday pounds.
Hot yoga shares similarities to traditional yoga in terms of poses, breathing, and stretches, but the heat and humidity are what really make it stand out.
Brandon Kietzman, owner and director of Bikram Yoga in Grand Rapids and Traverse City, said hot yoga has been around for years, even existing in other countries generations before Bikram Yoga opened its doors.
"We have seen, with regular practice, that millions of students have [benefited] worldwide for the last 50 years," Kietzman said.
The benefits of hot yoga are vast. According to Kietzman, some of these perks range from detoxification, weight loss, improving balance, alignment and flexibility, among others.
A typical hot yoga session at Bikram is a toasty 105 degrees with 50 percent humidity, creating the ideal environment for sweating. No need to be ashamed or embarrassed of sweat here. The heat also loosens up your muscles, giving you an opportunity to gain flexibility and a deep stretch. Each session burns anywhere from 800 to 1,200 calories for a newcomer and over 2,000 calories for a seasoned veteran.
Ginya Sasson, owner and director of Twisted Yoga off the East Beltline, said people steer away from hot yoga due to the fitness fallacies. She said some fear passing out from the heat, getting injured.
"For a lot of people, there's that misconception that [hot] yoga isn't a workout," Sasson said. "People come in here and think they're going to lie down for an hour. There's a ton of physical activity."
At Twisted Yoga, a 95-degree temperature and 45-percent humidity is to be expected at the hour long classes — some taught by Sasson, a five-year veteran of yoga, and by her team of certified instructors.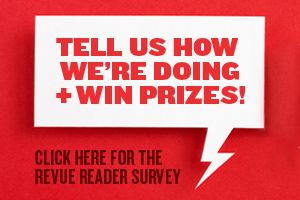 "Everyone is there for themselves, focusing on themselves," Sasson said. "Nobody should be worried about the person beside them. Beginners walk in here every day. People walk out in love with it. It's very addictive. There's something about the sweat that is very addictive."
Kietzman, who specializes in hot yoga at his Bikram Yoga locations, said to keep an open mind.
"All yoga is good yoga and to be self-informed one should explore different types of yoga from a live teacher who has the proper training and experience," Kietzman said. "The student must allow their body to tell them which yoga makes their body feel the best results."
"In order to assess this, one must try more than one or two sessions in a week for a couple weeks to get the feel for the physical after effects of the particular yoga session," Kietzman added. "Yoga needs to be challenging to you on every level to derive the most benefits. Once you experiment and find what style gives the best physical results, stick with it."
More Yoga Hot Spots
The Funky Buddha Yoga Hothouse
Locations in Eastown, Forest Hills and Holland

The Funky Buddha offers a challenging, flowing practice that produces extraordinary results while being accessible to all levels and abilities. Their studio is custom built to maintain summer-like temperatures all year long.
Yoga Fever  
1154 Wealthy St. SE, Grand Rapids, (616) 805-3603

Yoga Fever combines old school traditions with contemporary hot-vinyasa classes. Yoga Fever is alignment based without compromising the sweaty, fun-flow factor.