GRAND RAPIDS — From Sept. 23-25, Kendall College of Art and Design (KCAD) is hosting a pop-up shop of reclaimed and redesigned Goodwill donations.
The shop is being held at The Fed Galleries @ KCAD (17 Pearl St. NW) during the first weekend of ArtPrize. Furniture, jewelry, clothing and more will be for sale, all made from materials from Goodwill Industries of Greater Grand Rapids stores.
"By working with Goodwill to showcase the tremendous versatility and value of reclaimed materials, we can help further the conversation around ways to work toward a more sustainable future," Michel Bosak, curator of exhibitions at KCAD, said in a statement.
Proceeds are going to each item's respective student organization, such as Bodies of Art, the KCAD Green Council, the KCAD Game Club, and more.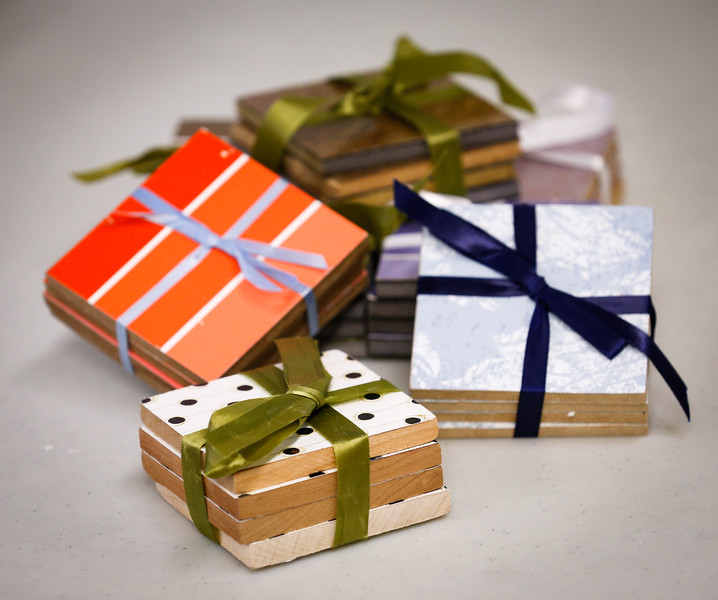 Flooring samples fashioned into drink coasters