The oldest restaurant in Grand Rapids has decided to expand its offerings in an effort to welcome all.
The new menu is gluten-free, vegan and oil-free, all at the same time — helping to fill a hole of breakfast spots in the city truly aimed at vegans. Cherie Inn is still holding onto its traditional breakfast, brunch and lunch menu as well, but owner Michael Kulczyk said that more organic and local ingredients will be available than before.
"Local, fresh, healthy food is timeless," Kulczyk said. "Adopting a vegan menu to accompany the traditional favorites allows us to take this historic restaurant into its second century in the healthiest state it has ever been."
The menu strays from employing much tofu (though it is present), instead relying on vegetables, nuts and fruits. Many of the ingredients are actually vegan or gluten-free versions of their standard counterparts, such as the boursin "cheese," which is made of: cashew cream cheese (made with non-dairy yogurt), tofu, ground raw cashews, garlic powder, salt, minced garlic and lemon juice. The waffle is also gluten-free, etc.
Here's the full menu, which is available now:
• Avocado Benedict
A whole avocado on tomatillo salsa with herb tofu, healthy sprouts and jalapeno.
• Sweet Potato Hash
Root vegetables, bell peppers, portobellos, spinach and maple roasted cashews.
• Wolverine Waffle
Golden waffle covered in cinnamon spice cream cheese and topped with a blueberry compote and candied walnuts. Go Blue!
• Spartan Spuds
Broccoli, spinach, green peppers on organic marble potatoes topped with boursin cheese. Go Green, Go White!
• Avocado Kamau
A blend of Caribe Spices with red quinoa, broccoli, cauliflower, bell pepper, fresh avocado and alfredo.
• Chunky Monkey Smoothie Bowl
Non-dairy yogurt with chocolate and bananas topped with coconut, peanuts and more bananas.
• Kiwi Twister Smoothie Bowl
Non-dairy yogurt with strawberries and chia seeds topped with kiwi, pineapple, and hemp hearts.
• Fresh GW Juice
Fresh grapefruit and watermelon juice, high octane and high alkaline booster.
• "MOA" Mother of All Juices
34 superfoods in a shot.
• Superfood Steel Cut Oats
Red Quinoa, goji berries, raw almonds and hemp hearts.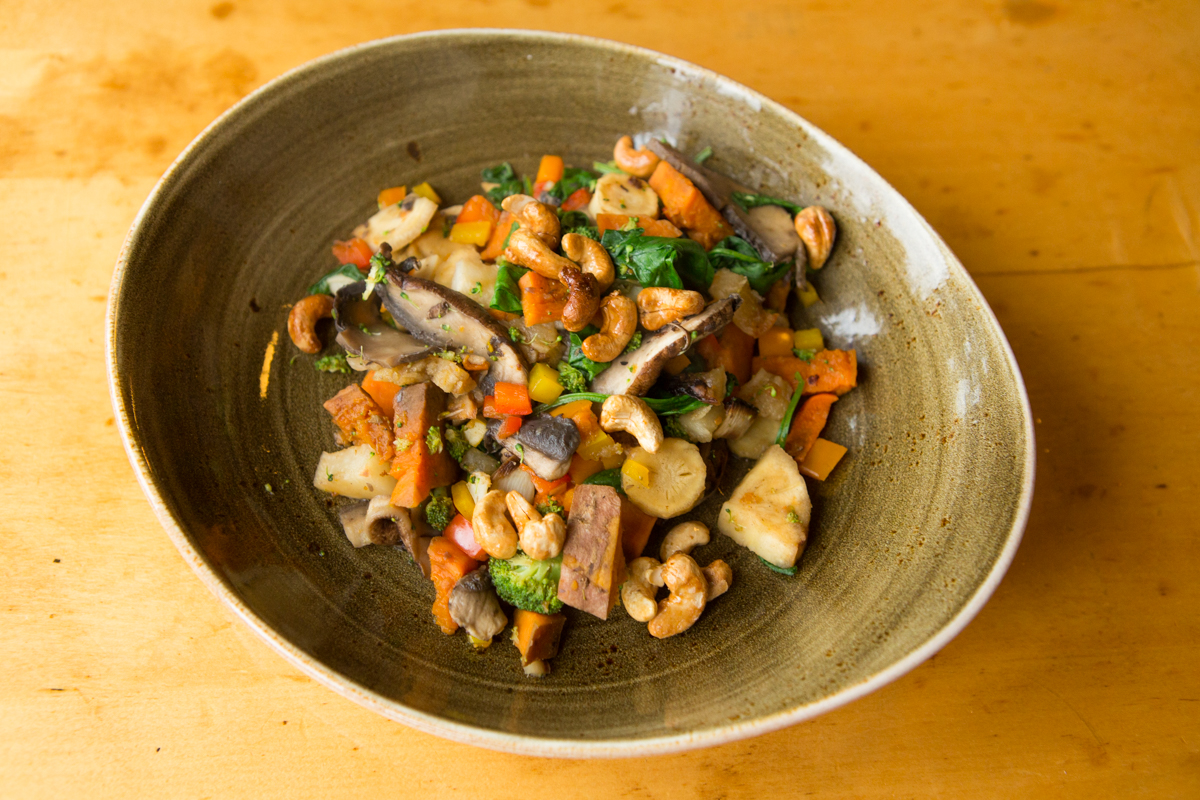 Sweet Potato Hash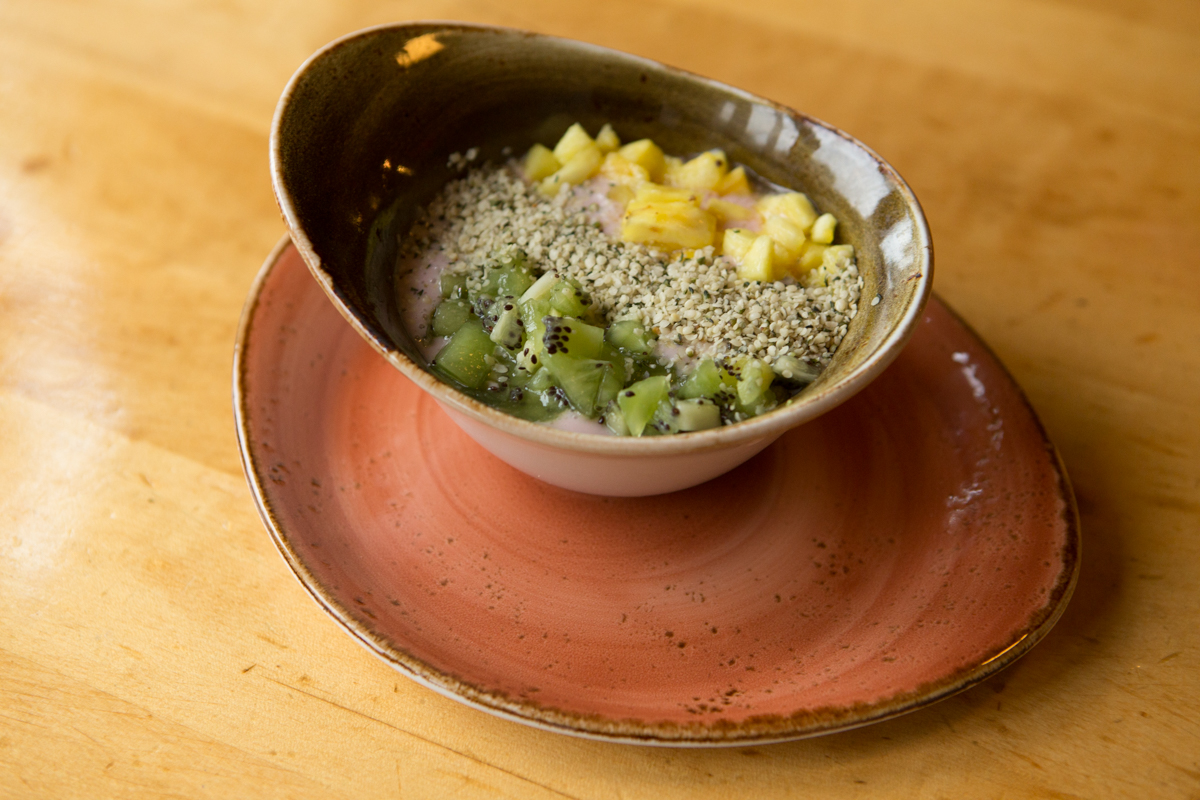 Kiwi Twister Smoothie Bowl