Sex education in school has long been an awkward affair.
Boys and girls sit in separate classrooms watching videos about the reproductive system, maybe getting handouts of free deodorant or tampons. Throw in a lesson that abstinence is the safest form of sex, and that's often the extent of it.
But amid a sexual assault crisis that has brought national attention to Michigan, the #MeToo movement and growing efforts toward inclusivity of the LGBTQ community, experts want to see a more comprehensive approach to sex ed that goes beyond "reproductive plumbing" to include gender roles, relationships and equality.
Advocates say focusing on abstinence only and avoiding discussions about relationships and gender stereotypes fails to prepare students for life beyond grade school anymore. In West Michigan, though, trying to change the status quo on sex ed often comes with challenges.
The controversy has played out in at least two metro Grand Rapids school districts within the past two years as administrators sought to move beyond a mostly abstinence-based curriculum. Nonprofits that guest lecture on relationships and gender find it difficult to get a foothold in some districts, or do so without administrators knowing.
The West Central Michigan chapter of the Young Women's Christian Association (YWCA) offers a variety of crucial services for victims of sexual assault and domestic violence. Its Nurse Examiner Program is essentially a rape testing program for children and adults who might be hesitant to go to the police or a hospital. Last year, the program averaged more than a case per day.
YWCA officials say sexual assault and domestic violence remains a little-discussed topic in West Michigan. So, for the past three years, the nonprofit organization added prevention to its programming.
This prevention includes guest lecturing in area middle schools — where they are accepted — to focus on issues surrounding gender roles and stereotypes, typically at the 8th grade level. The YWCA currently offers education in two area schools. At one point, it had been in up to 15.
"We're really looking at how to stop the perpetration of sexual violence and domestic abuse before it happens," said Mara Furlich, YWCA West Central's program director for prevention and empowerment services. "It's about these attitudes, norms and behaviors that condone these really unhealthy behaviors. I don't like the term toxic masculinity, but that's what has been going on in the media."
In that sense, Furlich says the YWCA's programming is closer to "relationship education" than sex education, a controversial issue in K-12 schools across the U.S. and particularly in traditionally conservative West Michigan.
In Michigan, sex education materials must first be approved by a district-appointed Sex Education Advisory Board. It's unclear for some in the school system whether certain kinds of relationship education requires prior approval.
While Forest Hills Public Schools stopped teaching an abstinence-based curriculum called "Willing to Wait" offered through the Grand Rapids-based Pregnancy Resource Center, moving beyond abstinence policies can be difficult for many districts. Two school board members at Allendale Public Schools resigned last year amid the superintendent's effort to move away from Willing to Wait or have it be taught by district teachers. Some concerned parents accused the district of trying to include more progressive sex education without prior approval.
Grand Rapids Public Schools is reviewing YWCA's curriculum, and it's unclear whether the nonprofit will be allowed in the district, which follows a statewide curriculum on sex ed.
Furlich says non-male students are generally more receptive to the information. Some middle schoolers have boycotted the programming, calling it an attack on their politics. Furlich maintains that politics are never mentioned.
"In West Michigan, people conflate values and common things like respect for other people with politics," said Furlich, who's from Cadillac. "There's a lot of work we need to do, but I think especially in West Michigan, we've got to acknowledge the prevalence of sexual violence and domestic abuse among young people. West Michigan as a whole is uncomfortable talking about those things. We have a lot of challenges bringing those up in middle schools.
"Ultimately, we're trying to change the culture, which means we're going to be called the PC police. But this is just basic stuff, like 'you deserve to be respected.'"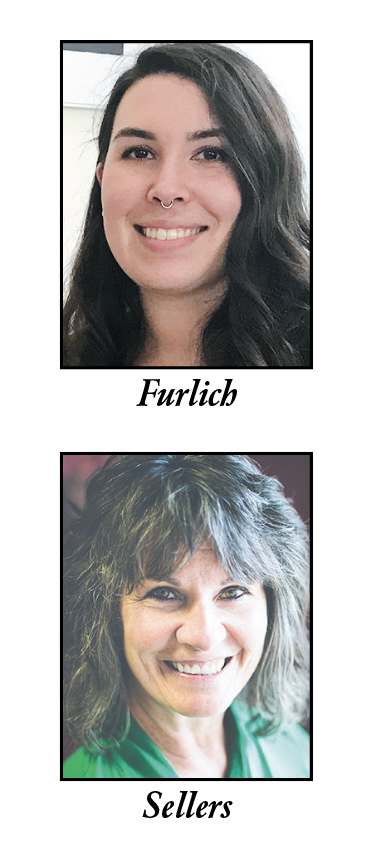 A Patchwork of Programs
In Michigan, school districts aren't required to teach sex ed. State law does require schools to teach about communicable diseases including HIV/AIDS. These have to be offered at least once a year at every building level. Otherwise, schools can opt in to teach sex ed and follow state regulations for doing so.
Given this choice, advocates see a spectrum of curricula and participation, from abstinence-only (now referred to as sexual risk avoidance) to more comprehensive sex education that's been developed under the Michigan Model for Health, a nationally recognized curriculum overseen by the state that's also used in other states. The Michigan Model, first adopted in 1984, also covers social and emotional mental health and drug and violence prevention.
According to a state law adopted in 1976 and last updated in 2004, sex education must stress "abstinence from sex is a responsible and effective method for restriction and prevention of these diseases and is a positive lifestyle for unmarried young people." It requires other material that is age-appropriate and medically accurate. Additionally, clinical abortion can't be considered a method of family planning, nor can abortion be taught as a method of reproductive health.
State law also prohibits the distribution of contraceptives on school property, according to the state School Code last updated in 2004.
When they opt in, districts appoint a Sexual Education Advisory Board that includes members who reflect the community, and must include parents of children attending the district, students, educators, local clergy and community health professionals. The board decides which curriculum to use that adheres to a set of 11 guidelines. Board meeting activity varies by district.
Cheryl Blair, a health education consultant with the Kent Intermediate School District, helps schools comply with state law while opting into evidence-based sex ed programs. Kent ISD has worked with 19 districts in Kent, Ionia and Montcalm counties. Kent ISD also partners with the YWCA — under federal grant funding — to offer sex education to special-needs students.
"It has to be medically accurate, age appropriate and positively engaging so it's a good experience," Blair said. "It's not a consistent, complete set of information within every middle school in every district — it's a district's choice."
GRPS board member Tony Baker recalls his first vote in 2008 involved sex ed curriculum.
"At that time, it was just abstinence only," Baker said. "My first vote was literally allowing condoms to be talked about in sex ed classes. I thought it was significant that was my first vote."
While the school board doesn't dictate the curriculum, Baker said the issue is achieving balance while weighing opposing interests.
"With GRPS being a school of choice for a larger variety of families now — younger, newer families to the city who are more progressive than perhaps was true 10 to 12 years ago — it's a pretty difficult topic," he said. "We're a very diverse district. We try to at least not exclude anyone in that process."
As districts have leeway on curriculum, some advocates see Michigan schools still depending on outdated, abstinence-heavy education.
Wendy Sellers helped author the Michigan Model guidelines, and also has developed a curriculum for grades four through six called "Puberty: The Wonder Years," which is used at Kalamazoo Public Schools. Sellers previously worked at the Eaton County Regional Education Service Agency and has been a health education consultant and coordinator for more than 30 years.
"We do a pretty poor job of educating young people about sexual health and relationships," Sellers said. "We see a lot of negative outcomes for young people and wonder why."
Sellers said Michigan is among the most conservative U.S. states when it comes to sex ed policy. Some topics — such as abortion as a method of reproductive health — are prohibited content, while schools also are barred from distributing contraceptive drugs or devices onsite.
The local-control aspect, Sellers added, means "a lot of schools are still doing a really bad job. You can't educate young people when you give them that little instruction. It has nothing to do with complex relationships."
Comprehensive Sex Ed
Instead, Sellers and others advocate for comprehensive sex ed, which includes a combination of abstinence and risk reduction. The goal is to have teachers trained in educating the students on these issues, rather than guest presenters.
Planned Parenthood's Safer Choices Project for Kent and Muskegon counties offers comprehensive sex ed, which the group says is backed by numerous studies showing the approach is "effective at promoting both delays in sexual activity and protective behaviors for teens who do become sexually active."
On the other end of the spectrum, the Pregnancy Resource Center in Grand Rapids teaches the Willing to Wait curriculum with a stronger emphasis on abstinence, or sexual risk avoidance. Wedgwood Christian Services also provides a WAIT program for middle school and high school students that it describes as a "quality approach to abstinence education that considers the whole person."
Natasha Mueller, education director at Willing to Wait, says abstinence is stressed at varying degrees in middle and high school, with lessons in contraceptives introduced at the high school level. Willing to Wait was created in 1995 and is taught in about 55 West Michigan schools by Pregnancy Resource Center staff. Other districts have staff teach the center's curriculum. Mueller also cited statistics about positive health outcomes from using Willing to Wait.
Attempts to switch to a new curriculum have been challenged by parents groups locally. The group Conservatives of Allendale Stand Together (CAST) organized last year to keep Willing to Wait in the local district. In general, the group says the district should offer a curriculum that aligns with the community's conservative demographics. Group organizers filed a complaint alleging the district wasn't following state law by no longer using Willing to Wait instructors and by including gender-identity curriculum.
Aside from stressing abstinence, Willing to Wait has also been criticized for excluding LGBTQ students with its emphasis on heterosexual relationships and marriage between a man and a woman.
CAST organizers issued a letter last year that said, in part: "Beyond sex-ed curriculum concerns, the District is also attempting to shoehorn LGBT material into the bullying curriculum. No one wants kids to be bullied, for any reason, but 'bullying' concerns have been leveraged by LGBT advocates to avoid sex-ed parental knowledge and consent requirements."
The letter adds: "Radical sexual ideology should not be introduced into the classrooms of our little ones, especially without parental consent."
Mueller said Willing to Wait is intentionally "vague" when applying the curriculum to avoid excluding LGBTQ students.
"We don't want any student to be left out along the way," Mueller said, adding that the Allendale controversy "saddens me that it started to get away from what is best for students."
Meanwhile, Sellers says West Michigan is "profoundly different" than the rest of the state.
"Other parts of the state are less likely to be as bombarded with abstinence-only groups coming in and offering to do instruction," she said. "And very few schools in Michigan have taken on the topics of gender identity and sexual orientation to be more inclusive of all students."
Larry DeShane, administrator of the Grand Rapids Pride Center, said he hopes more schools "reconsider their stance on abstinence-only sex education. It's been shown many times that abstinence-only is not effective."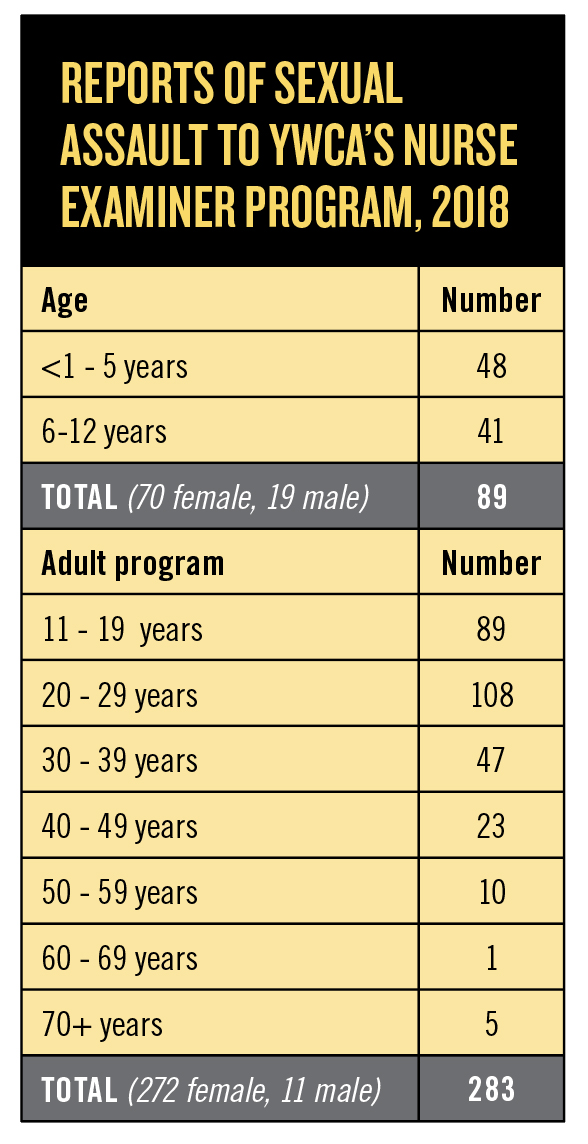 'Yes means yes'
Among the 11 state-mandated guidelines sex ed curriculum must follow, four involve teaching consent, refusal skills, the power to control personal behavior and healthy dating relationships. One requires teaching students to say "no" to sexual advances and that it's wrong to "take advantage of, harass, or exploit another person sexually."
Some advocates say the no-means-no approach is lacking, and that more focus should be on equal rights and informed consent by both parties.
Along those lines, state lawmakers last year passed legislation meant to curb sexual assault in the wake of the Larry Nassar and other athletic scandals at Michigan State University.
The legislation was scaled back from the original bills backed by state Sen. Curtis Hertel Jr., D-East Lansing, that would have required districts to teach affirmative consent, also known as "yes means yes." Bill supporters say the absence of "no" amounts to consent. The Detroit News editorial board criticized the bills as a "slippery slope" that can "erode due process rights for those accused of assault."
Instead, this year's state budget includes funding for the state to update its Michigan Model curriculum to include affirmative consent, if districts adopt it.
Hertel says he and others "certainly" plan to reintroduce an affirmative consent bill.
"We have an epidemic of sexual assault happening on college campuses and among girls in general. We have to do something about that," Hertel said. "At this point, we don't have requirements to talk about consent whatsoever."
For example, young women are constantly being told "where not to walk, what not to wear, where to keep their drink."
"But my sons won't be taught in class not to be perpetrators," he said. "The no-means-no model doesn't work."
Campus sexual assaults highlight a "severe cultural problem," Hertel said, noting consent can be taught in various age-appropriate ways.
"Parents and school districts shutting their eyes because they don't want to see the train coming is not working," Hertel said. "If we're not having conversations now, it can lead to dire consequences going forward."
Mueller said Willing to Wait reviewed its material on sexual assault in the wake of the #MeToo movement, finding it didn't need updating.
"We already had such a great foundation in place," she said.
While progressive advocates say Michigan policy is lagging other states, they also point to concerns stemming from changes made under the Trump administration. Sellers said federal funding for abstinence-only programs was significantly cut under the Obama administration. Now, advocates say the Trump administration has reversed course with the appointment of Valerie Huber as a senior policy adviser at the federal Department of Health and Human Services.
Huber is the former president and CEO of Ascend, a national group focused on abstinence education. Recently, DHHS also has proposed eliminating funding for research and grants under the Teen Pregnancy Prevention Program that could jeopardize a variety of sex ed programs.
"(Huber) is now in a major place of influence for funding sex ed nationally," Sellers said.
Ultimately, Sellers says sex ed should be a requirement in K-12 schools, and contraception should be available on school grounds or through a designated clinic.
"I think we have a moral obligation to stop young people from getting pregnant and diseases if we can," she said. "You can't stop them from having sex. I'm a big fan of abstinence, but I know it's only effective if it's used 100 percent of the time."
If recent debates in metro Grand Rapids are any indication, advocates of more comprehensive sex ed who also take on sexual assault prevention face a likely uphill climb.
"Serving all of these survivors every day and every year, the numbers won't go down unless we start doing something and raise awareness about it," the YWCA's Jurich said. "It's just not an issue talked about here. We hear all about MSU, but what about the stuff going on in Kent County and Grand Rapids? Especially when we're not looking at our policies and systems, we're just waiting on the first scandal to happen."