GRCC's world-renowned pastry chef on keeping up with cooking fads, social media, the Food Network and gluten-free diets
Someone was about to get chewed out by Chef Gilles Renusson when they returned to class on Monday.
Late on a Friday afternoon in November, the world-renowned pastry chef at Grand Rapids Community College noticed a dirty baking sheet on a nearby desk in his kitchen lab, apparently left behind by a student earlier that day. It was quiet here, presumably after what is a reportedly hectic environment.
After 45-plus years of cooking, baking and teaching, few things get under the 61-year-old's skin like cutting corners. He's no slouch, as they say.
"What really makes me mad is laziness, a lack of accountability — I talk about it often," says Chef Gilles, as he's known by students, colleagues and GRCC custodial staff at the Secchia Institute for Culinary Education. Then he points across the room, as if remembering that he noticed the dirty tray earlier.
"When they come, they're getting chewed," he said in a thick French accent. "You cannot cut corners."
Like most of Chef Gille's wisdom, his kitchen teachings could have a wider application to any profession or generally being a human. Be nice, be courteous. Lend a helping hand. Don't be lazy. Be a team player. Take accountability for your mistakes.
All of this, according to Renusson, is what makes a kitchen run smoothly.

Coming to GR
As a 14-year-old kid in France, Renusson said — with perhaps a shade of facetiousness — that he "had no choice" when it came to choosing a chef's path. "As a kid, I wasn't too bright in school. When the report card came, dad said, 'You're going to boarding school.'"
Armed with the skills and knowledge that have made him known globally as a pastry chef and mentor/coach to some of the country's most talented up-and-coming professionals, many wonder why Renusson has settled in a mid-size, Midwestern city. It wasn't by design.
In the mid-80s, Renusson left the Ritz Carlton hotel in Chicago when he was hired as executive pastry chef at the Amway Grand hotel in Grand Rapids. His wife, also, had family in Lansing.
"I was really impressed with the Amway. Beautiful kitchen, great staff," he said. Renusson misses some things from working in the industry, namely building and working with a team.
"It's a people business. If a person is not a team player, it won't work. You have to make the effort to lend a helping hand," he said. "It can't be forced."
But after eight years at the Amway, when his neighbor offered him the opportunity to teach full time at GRCC, he took it. "I never intended to stay in Grand Rapids as long as I did," Renusson said in a GRCC promotional video from last year.
For the past 20 years, Renusson has also done consulting work allowing him to travel the world. He does research and development for some of the largest food companies in the country, like ConAgra and Kellogg. In 1994, he founded the U.S. Pastry Alliance to elevate the profession and has coached the U.S. team several times at the World Pastry Cup in France.
Over time, Renusson has built a reputation on his artistry in the kitchen.

'There is no courtesy'
With such a breadth of experience, Renusson is still challenged by staying on top of the evolving trends in cooking. Particularly, "Scientists moving into the kitchen," pushing the boundaries with molecular gastronomy. He said it's brought more "certainty and logic" to the traditional techniques of pastry chefs.
"I may not agree with them, I know they're ephemeral," he said of some of the changes. "But some stick."
Indeed, plenty has changed since Renusson set out on a cooking career back in France. For one, there weren't 24-hour TV networks with celebrity chefs sporting spiked, frosted tips scarfing food on camera for a living. Does he watch the shows?
"No," he said flatly. "It's not reality TV. It's all staged. Is it good for the industry? It has brought a lot of people to the kitchen."
He finds little value in social media as well — the premise seems to run counter to everything Renusson teaches his students.
"Some of the attraction of teaching is to share the knowledge, it is great to see a student do well. But I talk to them a lot about networking, because you don't know what the future will bring," he said. (A 2011 story in the Grand Rapids Press said "there's no such thing as being a former friend of Gilles," in how he values relationships.)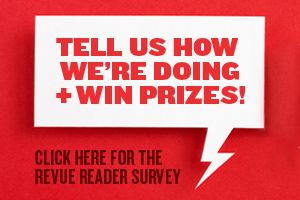 "I don't think you can just call on someone and ask for something," he added. "The way people communicate on the Internet now, there is no courtesy. It's: 'Hi, I need this.' Too many people spend so much time on social media and it's just very superficial."
So what's next for Chef Gilles? He mentions something about retirement, but quickly pivots to plug his son's new gluten-free bake shop. Wait, what is this gluten-free phenomenon, anyway?
"It's real interesting, but also worrisome," he said. "All these food allergies weren't so prevalent 10 years ago. Where did they all come from? There are lots of theories, but I don't know."
Back to "retirement." Helping out at his son's shop? Pursuing something on his own? "I was close to having my own business before, though that was never really my priority," he said. "My goal was to always do the best that I could."