New year, new food. That's the saying right?
Each year, the National Restaurant Association releases data on the predicted top food trends. Many of these trends were inspired by viral videos on Instagram, including Thai Rolled Ice Cream and unusual flavor-filled doughnuts. And while we may not see rolled ice cream hitting the streets of West Michigan anytime soon, one of the list's trends fits right in with our local food scene: quality sourced ingredients and a hyper-focus on locality or ethnic cuisine.
"We've had a renaissance of the American palate," said Eric Albertson of SpeakEZ Lounge. "Bold flavors and non-typical food items, food that's a departure from the basics that we grew up with, have become the norm."
If you take a minute to stop and review a menu or the selections at Meijer, you'll notice this trend all around. Thirty or so years ago, it would've been unheard of for any restaurant to serve a beer other than something light and fizzy from one of the big brands, let alone for a grocery store to carry fresh herbs. Now, it's expected. We're disappointed if we shop somewhere and they don't have a wider range of fresh ingredients. Or, we'll rate a restaurant three out of five stars because of the inadequate beer selection, not to mention the absolute horror of an establishment not offering gluten-free options.
"This is the reality of what customers want," said Justin Large of Meritage Hospitality Group. "It's the new normal. If you're planning a new restaurant, you must think of the needs of those with dietary restrictions. Make those guests feel just as great as a guest without restrictions while staying true to your restaurant's focus and concept."
'Food With a Story'
This surge of high-quality ingredients and focused cuisine may be driven by millennials, but it's their influence over the older generations that has pushed this food trend, especially here in West Michigan.
"We've always been a value-centric restaurant community. The name of the game was always driving value to the diner," Large said. "Now, it's food with a story. Everyone talks about farm-to-fork and farm-to-table – you see a big meaningful push for this over the last 10 years. People are starting to move away from value."
That push for spending more on better ingredients and quality food is putting pressure on corporate America chain restaurants. It's no surprise that Bagger Dave's and TGI Fridays were pushed out of downtown Grand Rapids to make way for smaller, independent restaurants.
And all those new restaurants, they aren't cheap.
What You Pay For
We asked Heather Van Dyke-Titus of Harmony Brewing Co. if rising construction costs play a part — since opening six years ago, the brewery has opened a second location and is now expanding on the original. But while construction may be a factor for some, Van Dyke-Titus said the growing local food scene has lead to steeper competition for staff, particularly in the kitchen.
"You have to be willing to offer higher wages and better benefits to attract and retain a good team. We started offering health insurance in 2017," Van Dyke-Titus said.
Of course, the ingredients are also a huge factor.
"Prices go up like transportation cost goes up. The consumer is demanding fresher and better products like local artisan ingredients," Albertson said. "Consumers are willing to pay for it because it's delicious. Cocktails are more expensive because they are made with higher quality spirits."
Gone are the days of the garbage syrups blended with bottom-shelf booze. Save that for your next trip to the local watering hole. If you want a true craft cocktail or beer, you've got to pay for it.
"A classic daiquiri is a superb combination of only three ingredients and should be served up, not in some one-gallon glass jug," Albertson said.
Thankfully, most millennials are willing to pay for quality. Many baby boomers grew up focused on value, post-WWII, and lost their palate as a result. Freeze-dried, boxed, unseasoned, manufactured meals were go-to dinner plans. Their children and grandchildren grew up expecting more.
"This is not just a trend in Michigan, but nationally," Large said. "This is what customers expect out of restaurants. It's why Applebee's is announcing it's closing locations nationally. These sorts of establishments are out of touch on the local level and they aren't special anymore. We've graduated beyond these things."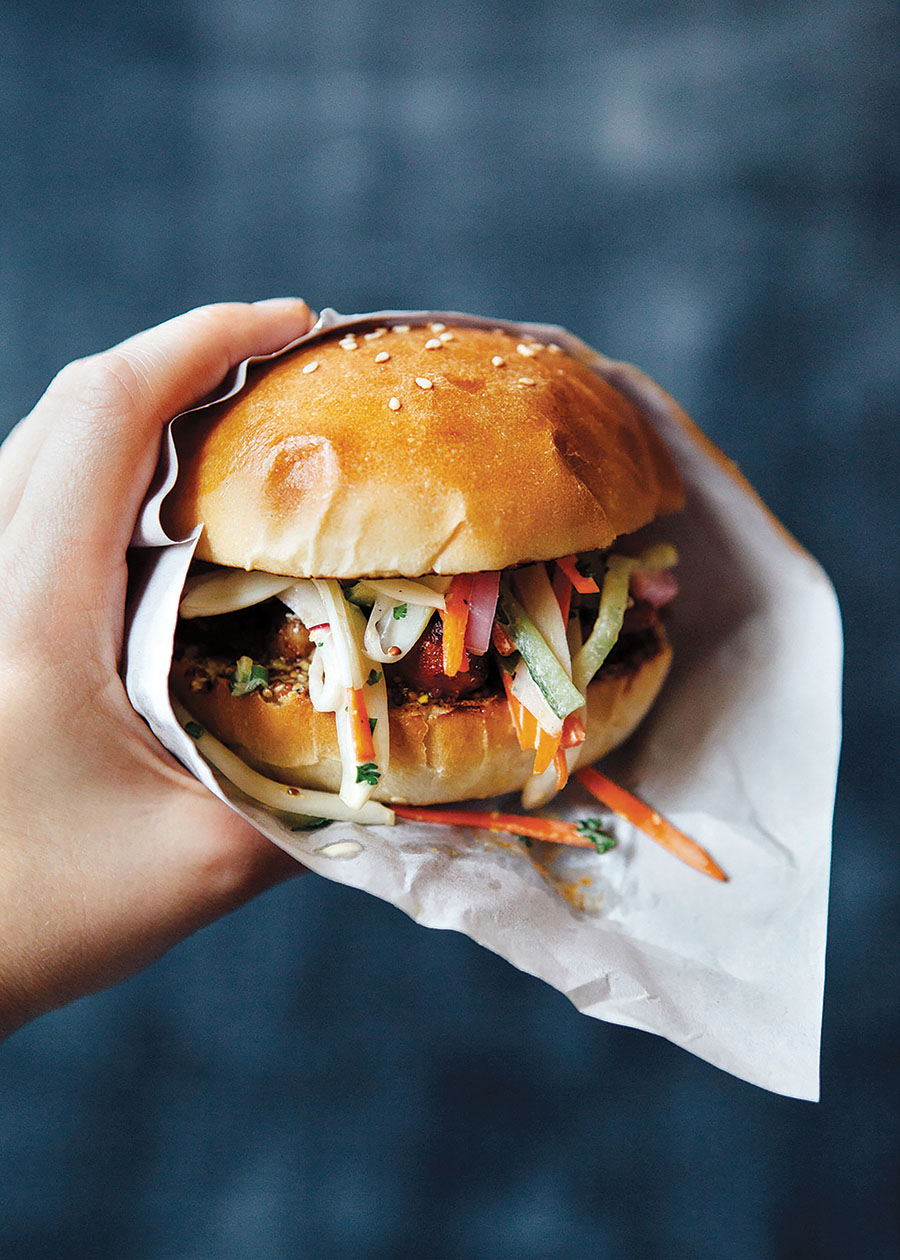 Finding Focus
To top it off, the sales tactics used by box chain restaurants no longer work on Millennials. They aren't sold by burping frog commercials or ads with a jingle trying to sell us baby back ribs. They expect more from their food, and the people making and promoting it. It's not just local ingredients they want anymore: The trend for 2018 is fresh products with a focus on specific regional cuisine.
Take Zoko 822 for example. The new Grand Rapids restaurant's focus on Basque cuisine presents customers with a menu that is fine-tuned to tantalize taste buds for every penny you pay.
"(Zoko 822) is playing up vermouth and gin with tons of flavor," Large said. "They are important in broadening the horizons of the city that is used to the paradigm of brewery, brewery, brewery."
Another notable mention is Wheelhouse, which offers a broader take on a new American menu drawing influence from all over the world. The menu changes to stay fun and interesting, and it remains one of the best kept secrets in Grand Rapids.
Perrin Brewery also comes to mind. It continues to stand out as one of the more interesting breweries by taking the food to more of a "food truck" approach or a twist on take-out. Cedar Springs is another brewery following the trend of hyper-focused cuisine by offering German-style food and beers with its own unique take.
But if you feel like you're looking to stay away from trends and the new restaurants in their "honeymoon" phase, there are still the standards out there cooking it up with meaning and style. Matchbox Diner on Lake Drive offers a diverse menu that harkens back to your mom's home cooking, and let's not forget Divani on Ionia — amazing service, ownership and brilliant food. Which, in the end, is what really matters.