Cone Appétit is craft ice cream that feeds the soul and fights human trafficking. We sat down with its creator, Tara VanWagoner, to talk flavors, local ingredients and serving people with every scoop.
A moment in Paris changed you when you encountered a woman being sold for sex. Why did that stay with you and become the idea for Cone Appétit?
Even though we didn't communicate, it was still an experience that broke my heart and when I knew that I wanted to help, that idea and feeling never went away. I wanted to pursue freedom from modern-day slavery. It's why we've teamed up with Exodus Cry, an organization that's committed to ending human trafficking through intervention, prevention and holistic restoration for victims, because these people are worth way more than what they are caught up in.
Let's talk about your use of local ingredients.
I go to a lot of coffee shops, but I use Rowster Coffee as an ingredient. It's fun to know the person who roasted the bag of coffee beans I'm buying or the person cutting up a brownie from Nantucket Bakery. I can see the person who made it behind the counter.
It's great to resource from the community, right?
It makes me think — whether it's ingredients or people helping me deliver ice cream — relationships are a key role in this business. Ultimately, the vision is to own a storefront and build community there. The other day, my friend said they were going out to fight human trafficking by buying some ice cream and it made me think, buying the ice cream puts us all on the team to fight this together. I can't fight it by myself, but with the ice cream, we're all doing it together.
I'm an ice cream girl. Let's talk your most popular flavors and what's new for spring?
My most popular flavor is a tie between Kona Mud Pie — inspired by my time living in Hawaii — and You're Killin' Me S'mores. There's a new flavor with breakfast cereal in it. It's colorful, delicious and called Cereal-sly Good.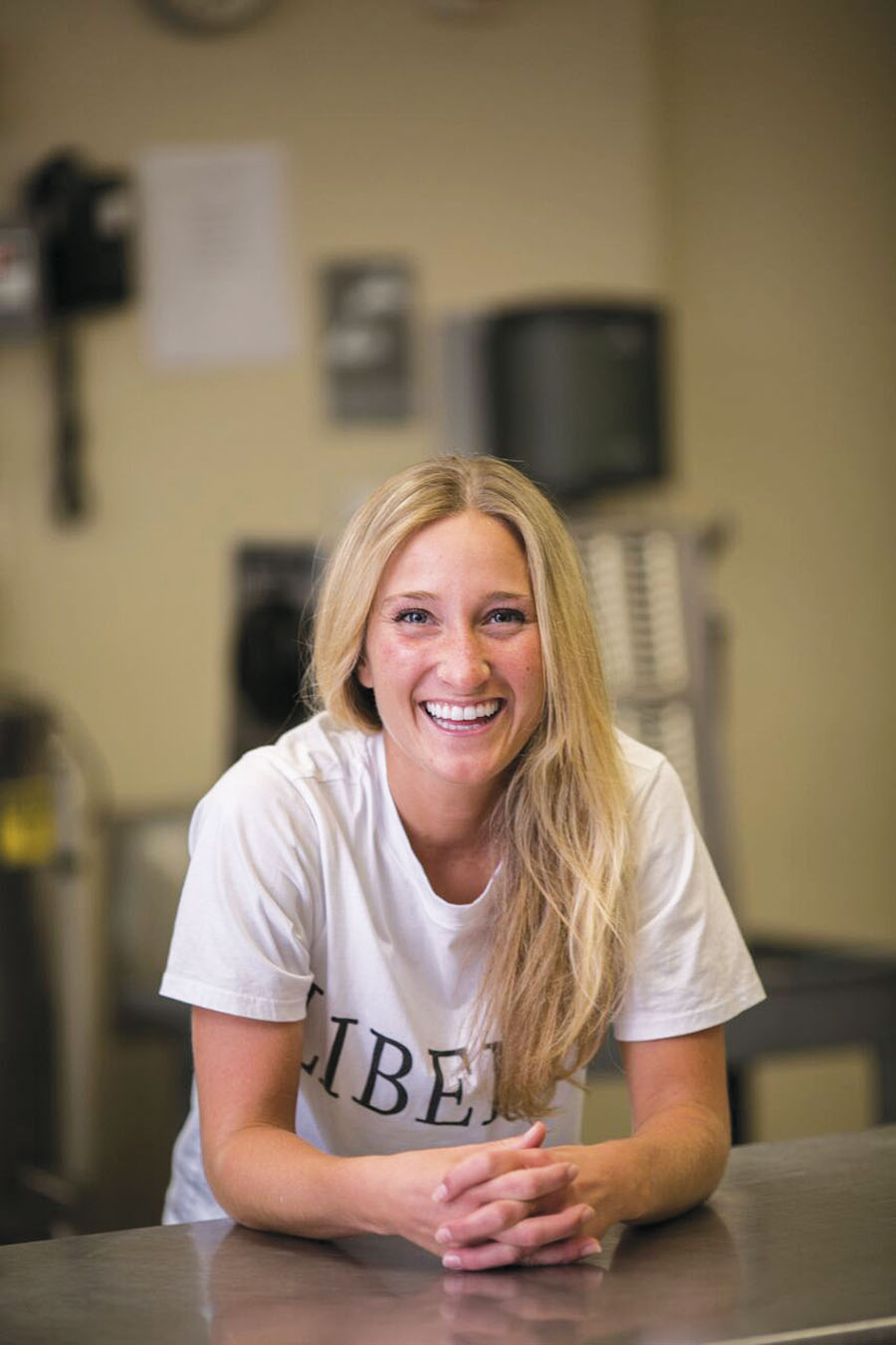 Which one of your flavors best describes you?
Man of Steel, which is my version of Superman ice cream because it's the most colorful one and it's made up of three different flavors and there's many different sides to me. It also correlates with my business — there's different sides to my business. It's tasty, but also about local relationships and there's the side that's serious and invested in saving lives and freeing people from human trafficking.
Where do flavor ideas like Swedish Princess Cake and Dose of Speculoos come from?
Most of them are inspired by places I've been or people in my life. Some had names before the flavor was created and I thought the name was fun. My BFF and I were obsessed with this recipe for carmelitas, so that's where we came up with Salted Carmelita. Swedish Princess came from the time I lived in Switzerland and the lady I was living with had a birthday and all she wanted was a Swedish Princess Cake. My recipe is marzipan ice cream, sponge cake and raspberry preserves.
Where can we find Cone Appétit and do you do custom orders?
It's available at Grand Central Market, Martha's Vineyard and Le Bon Macaron. Custom orders are accepted by ordering at least a gallon. We just did that for Roots Brew Shop, down on the West Side. They wanted a birthday party for the business and ordered chai ice cream.

Scroll through the many flavors at coneappetit.us.