It's a new year, and health is at the top of our minds.
Nevermind the global pandemic — we've been eating candy and comfort food for the past three months, or more! Not that there's anything to be ashamed of, but if you're interested in trying out a new way of approaching food, Root Farmacy is here for you.
The new eatery took over the deli side of Kingfisher (before that, it was Marie Catrib's) in November of 2020. On its face, Root is simply a great spot to get delicious, healthy meals and drinks to-go, like Maple Dijon Salmon with parsnip puree and broccoli. But behind the food is a team of doctors and dietitians who make sure every meal is thoughtful and works toward helping your health, by getting at the root of the problem.
In 2018, Dr. Erica Armstrong founded Root Functional Medicine with dietitian Kelsey Stricklen, as an effort to marry functional medicine and nutrition education. It's not about getting a hot "beach bod" — clients were given meal plans for their various problems, largely focusing on gut health, thyroid, fertility and hormones. And these are issues Root continues to target.
Eliminating certain ingredients in your diet can be a lot of work though, so clients started asking if there was a meal subscription service that would cater to their needs. Finding none, Root stepped up and brought on executive chef Jenn Fillenworth. They began a local meal subscription service and started cooking meals for clients using the Downtown Market incubator kitchen.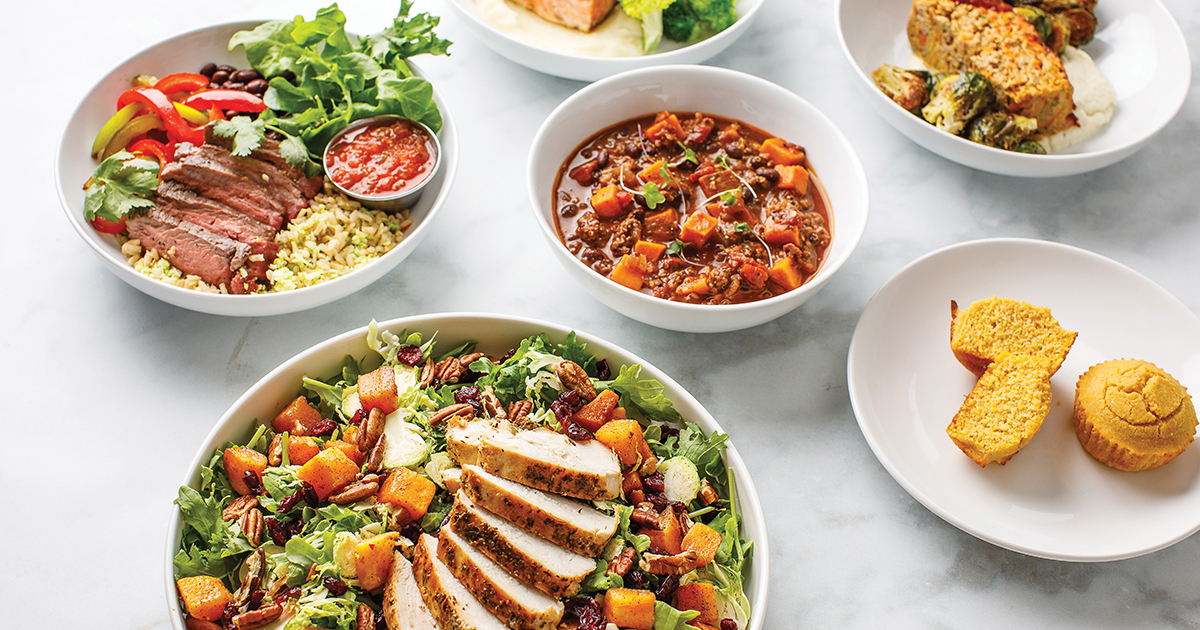 However, Root has been so successful, the meal service was rapidly outgrowing the space. So when the pandemic forced Kingfisher to close, the time was ripe for a new location. Now, the medical practice and subscription service carry on, but anyone can walk into Root and leave with a healthy, fully intentional meal.
"One of the aspects that makes Root unique is we think about every single ingredient; where it's coming from, the quality of the oils we use in cooking, our vegetables come from local farms for the most nutrient-dense vegetables," Armstrong said. "We actually look at nutrition facts on the things that we make, and we make sure it's balanced."
All the meals are gluten-free, with no refined sugar or any of the other things that often sneak into supposedly "healthy" food. If you want to know more, the employees are highly knowledgeable, or you can show up on any Friday from 11 a.m. to 1 p.m. to speak with an in-house dietitian!
Looking forward, Armstrong would like to open the meal service up for home shipping, but finding practical, yet eco-friendly shipping is not easy. Root also wants to reach more people online, and host events and workshops when able.
For now, you can head into Root any time for balanced meals, grab-and-go lunches, hearty soup, incredible smoothies, and deli items like Spanish Braised Green Beans and Cranberry Broccoli Slaw. The new winter menu just launched at the end of December, so you'll want to head in to see what's new.
As we start on our New Year's resolutions, remember that taking care of your body doesn't mean starving it — it means eating thoughtfully and nutritionally, in a sustainable way. Root Farmacy is here to help you do that, whether you're ready to make a big life change or just want a healthy, yet tasty dinner.
Root Farmacy
1003 Lake Dr. SE, Grand Rapids
rootfunctionalmedicine.com
facebook.com/rootfarmacy