If you want an authentic Chicago-style deep dish pizza, get in line — they're already selling out.
And if you don't know what we're talking about, let us introduce you to the new kid in town: Loretta's Deep Dish. This "ghost kitchen" is being run out of Max's South Seas Hideaway in downtown Grand Rapids, but its story is all its own.
Inspired by Mark Sellers' time growing up with his friend's aunt, Loretta, the new eatery hopes to recreate her iconic homemade Chicago deep dish pizza. He's put a lot of work in making this concept the best it can be, even enrolling chef Rich Williams in a one-week, advanced course just for pizza.
Inches thick, fully loaded with cheese, sauce and toppings, these pies are a real feast. In fact, they're meant to feed three or four people. The tomato sauce and Italian sausage are both housemade, along with high-quality dairy from Grande Cheese Company in Wisconsin.
The first weekend open for takeout and delivery resulted in too many orders for one pizza oven to handle, to the point Loretta's is already working on obtaining another oven.
For those who did get a chance to try Loretta's, the reviews are pouring in, with some dubbing this the "best pizza in Grand Rapids." You'll have to try it for yourself to see if you agree, but make sure to order well ahead of time until the hype dies down.
Although, it may never die down considering all of Loretta's options. You can build your own pizza, choosing from dozens of options, or go with a house specialty like the Taylor Street — featuring house-made Italian sausage, cupped pepperoni, roasted fennel, peppadews, goat cheese, spicy arrabiata sauce, fresh-grated Romano cheese and spiced honey.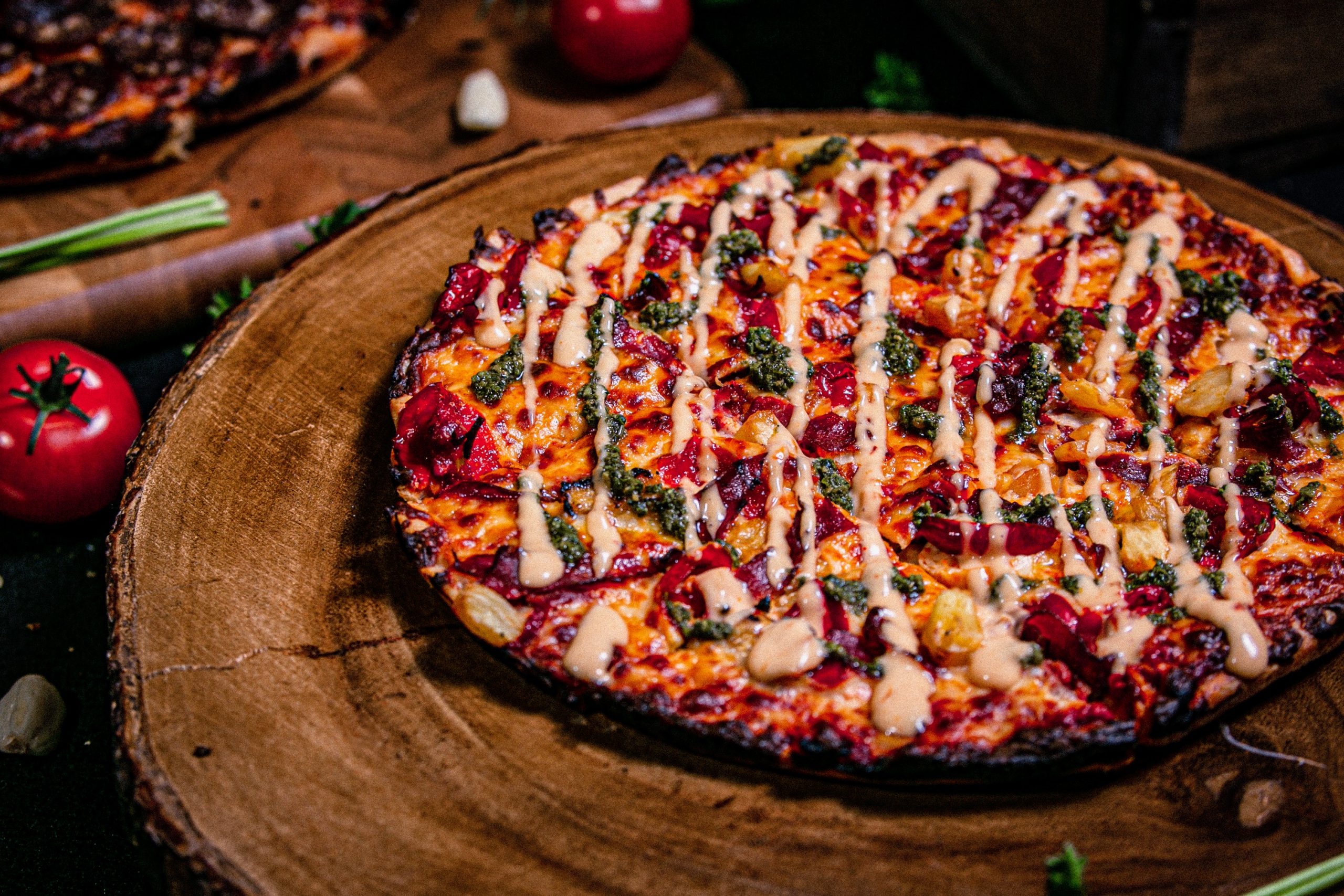 If you're not a deep-dish fan, try the Chicago Tavern-style pizzas, thinner but still firm enough to have some crunch. These are only 10", better for an individual meal. And while the pies are circular, they're cut into squares. For what it's worth, this is the style actual Chicago locals eat regularly.
Still not enticed, somehow? How about one of Loretta's oven-baked subs, like the Lincoln Park Zoo, with Italian sausage, spicy mayo, house pizza sauce, green peppers, onion and mozzarella. Or maybe you want to try one of the three lasagnas, which come with garlic bread.
To see what tickles your fancy, head to lorettasgr.com.