Swiftly approaching Grove's 10-year anniversary, Essence Restaurant Group had a lot to celebrate and look forward to in the spring of 2020.
Their sustainable business practices — including the implementation of low-flow water fixtures, recycling all unserved waste, installing only fluorescent light bulbs, and much more — as well as Grove's uniquely bold dishes set it apart from the dining market in Grand Rapids' East Hills. This is especially true when considering that Grove's diverse menu offerings are all prepared utilizing only local and sustainably sourced ingredients from nearby vendors, markets and producers.
"We had Green Well and Bistro Bella Vita that we owned and operated, so Grove was going to be more like a chef's playground," said James Berg, managing partner for Essence Restaurant Group. "A place where we can experiment and really focus on sustainable ordering practices with the food."
However, all plans for celebration were indefinitely put on hold when Grove unexpectedly closed its doors amidst the COVID-19 pandemic. The future looked dim for Grove staff and superfans alike, as it seemed Grand Rapids would be losing yet another of its vital dining gems. The space was even briefly used for a pop-up concept, Jimmy Berger's Chicken Shack.
But, after some renovations to not only Grove but its sister restaurants Green Well and downtown favorite Bistro Bella Vita, Berg and his team were finally ready to reopen this past February. What has emerged is a complete reimagining of Grove's menu, beverage selection and (perhaps most noticeably) the entirely redesigned interior.
"We did the same thing at Bistro, we just opened the whole place up," Berg said. "You walk in, and it's just inviting. You feel connected to the electricity and the activity. You don't have to find it, it finds you."
Indeed, it does. Stepping into Grove today, guests are now greeted by an open-concept dining space, complete with natural light from tinted windows, pink Spanish-style tiling around the reflective bar, and comfortable dining spaces with plenty of room for groups of five or six.
"The idea is to order two or three items per person, depending on where your appetite is for the night," Berg said. "So you're sharing and just trying multiple flavors."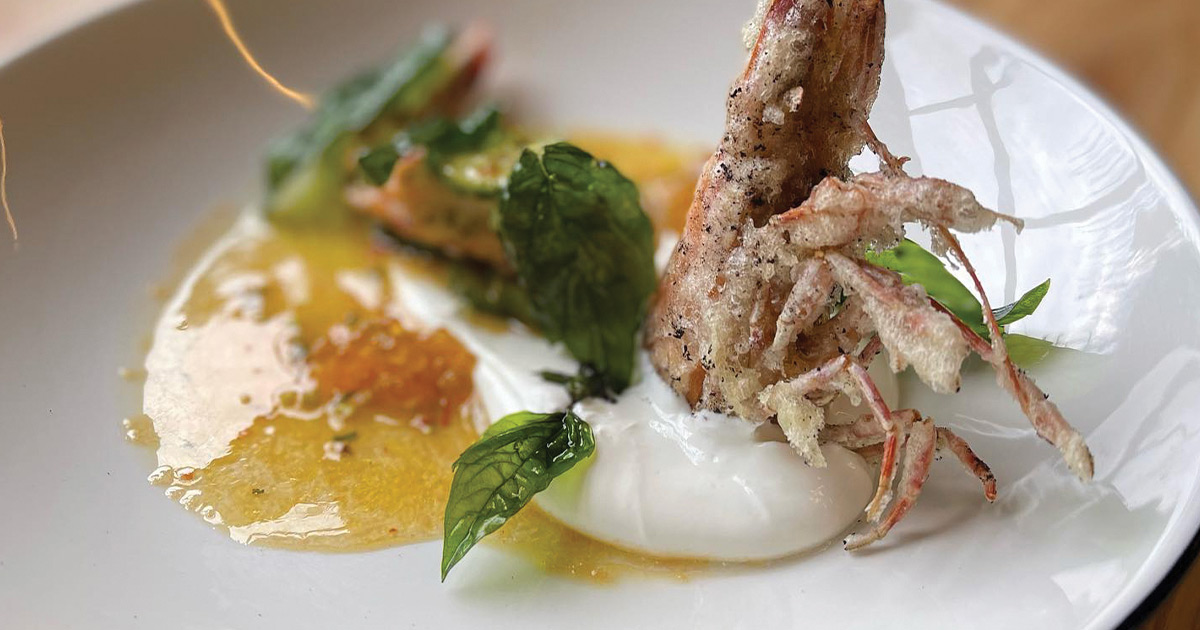 In fact, not much from the previous iteration of Grove exists at all. Regulars from the past 10 years may be surprised to see their favorite cocktail or dish no longer on the rotational menu, a clear intention in Grove's new creative direction.
"Every selection and every food, there's a process to why it's there," Berg said.
One new item in particular stands out to Berg as being especially symbolic for Grove's new vision: Cabbage.
"This dish, more than anything, encapsulates what we are doing at Grove," Berg said. "It's taking cabbage and making it into an artful dish with awesome flavor."
While certainly deviating from expectation with brand-new menu choices, the same mission rings true for Grove's executive chef Jeremy Paquin and beverage director Tristan Walczewski: Centering dishes and drinks around the seasonal produce and sustainably raised proteins at West Michigan's disposal, maximizing the natural flavors of these ingredients in the process. The seasonality of said ingredients remains especially relevant for Walczewski and bar manager Josh Nicholson's original cocktail list, which features six rotating drinks.
"We wanted to create a conversation about who and what we're working with," Walczewski said. "And beyond that, the effects of climate change and what that'll mean for beverage."
Good news for Grove is that it seems a new, younger customer base is beginning to catch on.
"We have a full bar, and people can come in and order something off-menu," Walczewski said. "But, the vast majority order from these six cocktails, which I think is really exciting for us. We're trending and doing things in the right direction."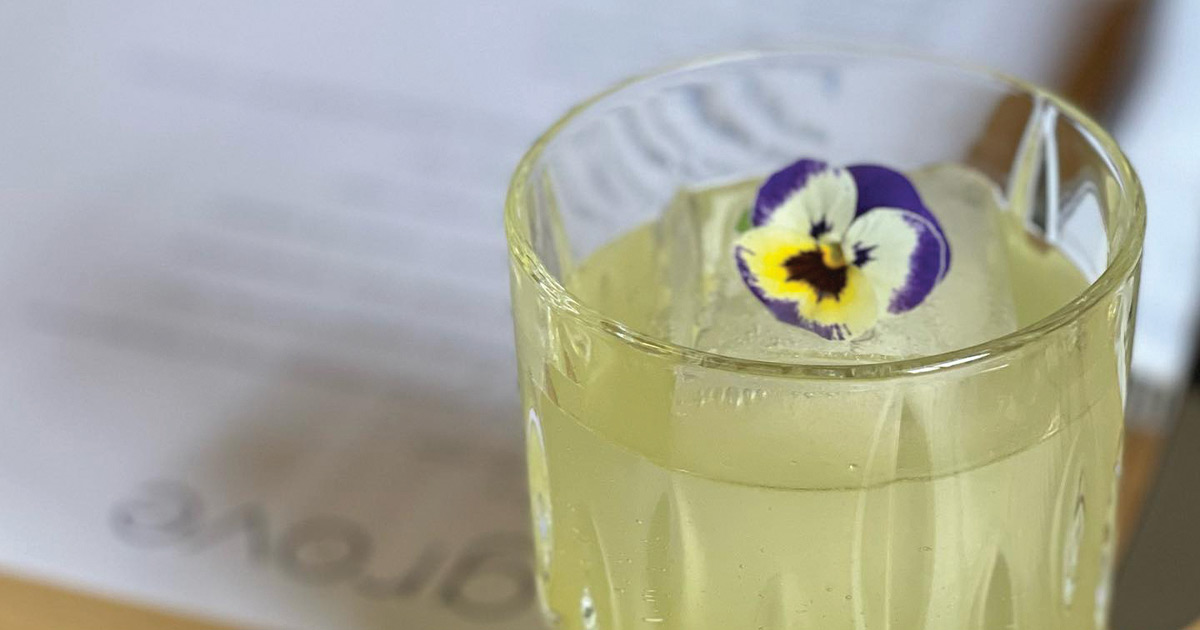 Berg and his team are hopeful that one new way to bring longtime customers and newcomers back into Grove is their upcoming summer chef series. Once a month, individuals can acquire pre-paid tickets for an exclusive, themed night of dining.
In July, patrons will experience a five-course tasting menu with wine pairings from the multigenerational family farm of Snowden Vineyards, and in September the chefs of Grove will be providing unique twists on some of their favorite meals from childhood.
"We want to expand the dining experience not for just Grove, but for Grand Rapids in general," Walczewski said. "We want to push that boundary, that Grove is the highest standard for Grand Rapids hospitality."
So, while Grove's 10 year anniversary may have been halted the past couple of years, Grand Rapids residents can look forward to another decade of high-class eatery in East Hills. New look. New menu. New drinks. Same name.
"If you want to have the most unique food experience you've ever had in Grand Rapids, come here," Berg said. "It is that simple."
Grove
919 Cherry St. SE, Grand Rapids
groverestaurant.com