After nearly five years of operating their frozen popsicle business, Any Colour You Want, co-founders Korin Hollinshead and Jason Richardson have made the move to Fulton with the recently opened takeout joint, Black Napkin. Housing a wide selection of beloved icy treats, as well as a new menu of hot American fare, this near-Eastown establishment is quickly becoming a go-to for local burger and fry enthusiasts.
"Since day one, we've had people who come every single day," Hollinshead said. "It's wild that we have regulars and we're only three weeks in."
At Black Napkin, Hollinshead and Richardson offer a range of funky food infusions found within their smash burger, fried chicken sando and french fry recipes—and customers are already raving over the flavor. Whether you're in the mood for an olive burger-inspired "Fussy Hussy" or some surprisingly addictive "Custy Dust Fries," there is room for revelation for even the pickiest of eaters, with praise coming especially for their experimental fry seasoning.
"The kimchi and parmesan fries are kind of the wild card," Hollinshead said. "They're not that far out, it's like a little spice. It's not that crazy. I mean, it sounds crazy, but it's delicious." Other unique but subtle seasonings currently include red wine vinegar, and roasted serrano chili & chili cheese.
As it stands, this strip of Fulton Street has been in need of some fresh cuisine. After the same storefront corner had closed its doors indefinitely under the name "Rinaldi's Pizza and Sub Shop," the lot stood empty for just over a year. Around that same time, an active popsicle business was finding great success at venues such as farmers markets and music festivals, but their rapid growth demanded rapid expansion. What had started as 100 percent word-of-mouth was now turning into a West MI staple, and Hollinshead knew they needed to grow.
"We've got to go all-in on what we're building or call it quits," Hollinshead said. "So, that's when we started looking for a storefront."
And so, Black Napkin was born. Open four days a week with a small but dedicated crew, Richardson brings his many years of experience from Green Well and other popular in-town offerings to cater a menu fit for everyone; the likes of which none have seen before.
"(Richardson) is super smart, in that he likes to have a nice template that's structured and easy, and then he can play with flavors within that," Hollinshead said. "He's a wizard. He's a wizard at flavors, he really is."
Hollinshead's original soda recipes are not something to be missed either. Coming in such forms as "Elderberry Cream Soda," "Pistachio Orange Blossom" and "Ruby Red Fresca" (with many more to come), the Black Napkin team hopes that customer enthusiasm for strange, new flavors will not be restricted to just popsicles.
"I have a billion syrups that I want to do, that I've been working on," Hollinshead said. "The plan is to see how they're received and potentially, down the road, have canned grab-n-go available."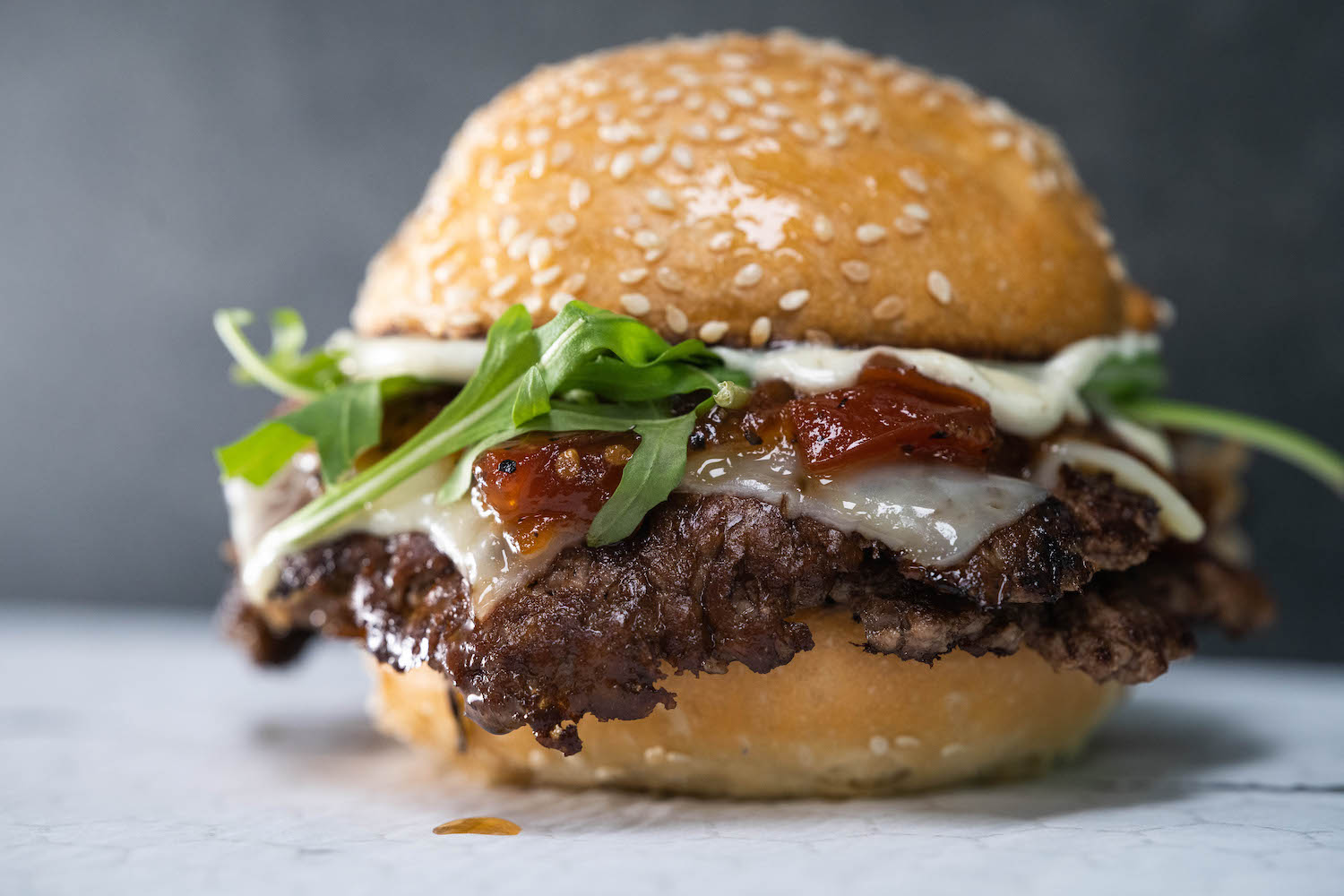 With such an expansive, original menu, it's no surprise that Black Napkin has managed to turn some heads. But before you even set foot in the establishment, the storefront's colorful murals and friendly-looking mascot welcome you in. This mascot, a logo that appears on many of the restaurant's available merchandise, resembles that of an octopus, but one with an appetite for all things fried.
"Aaron McCall did all of this. We were like, 'We want some sort of creature with multiple arms and a popsicle and a burger and a soda incorporated somehow,' and that was his first go, and he nailed it," Hollinshead said.
For many months, it was this very same cephalopod that greeted the average passerby who then may have wondered what was next for the corner storefront. The mysterious "Black Napkin" was enough to keep anyone interested, granting Hollinshead and Richardson's new business with an unanticipated level of hype.
"We haven't really put anything into marketing, we've just naturally gained whatever followers we had," Hollinshead said. "I think that's been the driving force of how busy we've been. It's a lot of people who live in the neighborhood, a lot of people from social media, and then there have been a couple of news articles."
A word comes to mind when thinking of Black Napkin: organic. With farm-fresh supplies and a naturally building fanbase, it seems this eatery has all the ingredients necessary to whip up a new neighborhood favorite. And what do Hollinshead and Richardson think of their sudden success?
"It's really cool to see people branch out because they trust us, and then get minds blown," Hollinhead said. "Which is I think the most fun for Jason and I, to have people try something new."
Black Napkin
966 E. Fulton St., Grand Rapids
blacknapkingr.com