Devin Vranich, the sly devil behind the bar at Rockwell/Republic, is the man responsible for this month's Last Call: the Loving Cup Sazerac. The rye bites you with a quick burn before the chartreuse and citrus mellow out the drink. Even the absinthe makes its presence known, cooling off the rye. It's a doozy — the Loving Cup weighs in at roughly 2.75 ounces of straight booze, and it's gorgeous too, the color of a freshly minted penny. What a beautiful buzz!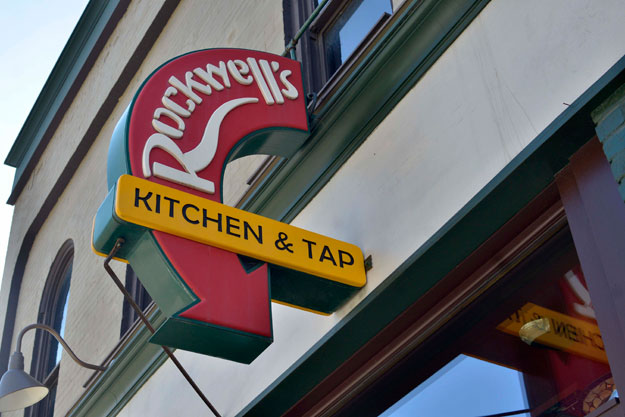 Ingredients:
2 oz. Bulleit Rye
1/2 oz. Chartreuse
1/4 oz. simple syrup
Dash of lemon and Peychaud's Bitters
Eye drop of absinthe, for rinse
Lemon rind
Rosemary sprig
Give rocks glass an absinthe rinse. Pour liquors, syrup and bitters into an iced shaker. Stir vigorously, then strain into rocks glass. Rub lemon rind around rim of glass. Singe rosemary sprig and drop into cocktail.
Rockwell Republic is located at 45 S. Division Ave., Grand Rapids.
Watch the video tutorial below: