If your 2018 resolution was to drink more whiskey, you're in luck. Meagan Freriks and her partners at One Bourbon are ringing in what is hands down the worst month of the year (Editor's Note: The views expressed here do not necessarily reflect that of this publication.) with not one, but two cocktails to make an unsympathetic January go down smoother. A double feature — Happy New Year!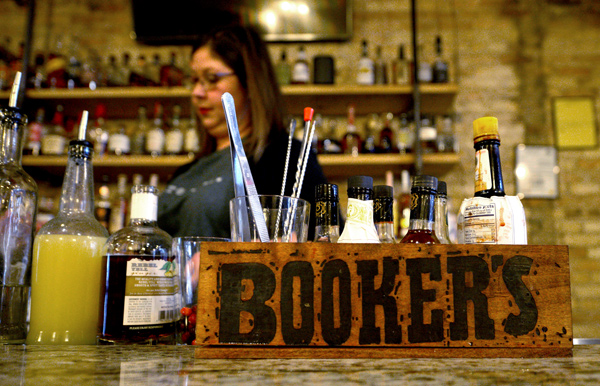 Wicked
1/2 oz. rye whiskey
1/4 oz. Cherry Heering
1/4 oz. Chartreuse Yellow
Dash of Angostura orange bitters
Prosecco, to finish
Pour rye, Cherry Heering (a cherry-flavored liqueur), Chartreuse Yellow (a liqueur made of 130 herbs and plants) and bitters into an iced mixing glass. Give it a stir, then strain into martini glass. Top with Prosecco.
Funky Cold Medina
2 oz. Rebel Yell ginger whiskey
1 oz. lemon juice
1/2 oz. simple syrup
Cranberries, muddled
Crushed ice
Muddle cranberries at the bottom of a rocks glass. Pour whiskey, lemon juice and simple syrup into a shaker. Shake vigorously, then strain into rocks glass. Top with crushed ice.
One Bourbon is located at 608 Bridge St. NW, Grand Rapids.
Watch the video tutorial below: