Christmas always comes too early. The jingle bells on Halloween, the nativity scenes preceding Thanksgiving feasts — our capitalist machine thrives on yuletide fever.
Breweries aren't innocent in the madness, what with their ham-fisting of holiday cheer into pints upon first snowflake, but Christmas Ale itself is a somewhat nebulous style. Some point to origins in the monasteries of Europe, where strong dark beer was served to revelers during the holidays. Rich and divine, these historical examples are worth celebrating. Alas, modern riffs on the style often taste like Rudolph yacked fruitcake into an amber ale.
This season, let's do better. We've compiled a list of Christmas Ale alternatives: beers that break from the holiday mold while still warming the soul.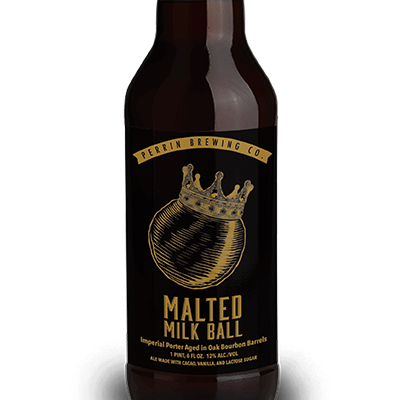 Malted Milk Ball
Perrin Brewing Company - BBA Imperial Porter
It took at least eight maids a milkin' to make this malt ball, and oh how that milkin' paid off. After nine months in bourbon barrels, this Imperial Porter is a gift to the mouth: heavy on the booze, decadence, and delicious. Chocolate is the star — imagine 1 million advent calendars crushed inside a black hole. At a whopping 12% ABV, you leave a bottle out for Saint Nick and he might not shimmy back up the chimney.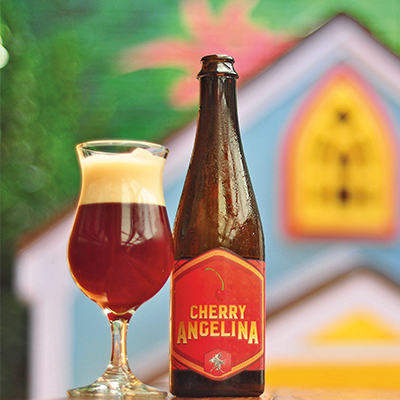 Cherry Angelina
Brewery Vivant - Oak Aged Wild Ale
Cherry: The winter cranberry's successful sibling. The plump, tangy fruit suits a sour — and hey, red is a Christmas color. I have compliments aplenty for this remix of Vivant's acclaimed Angelina. It pours a gorgeous mahogany. Scents of brown sugar and red wine vinegar allure. Acidity is the delicate tightrope that this walks with ease. Elegant, bubbly and complex, Cherry Angelina is the antidote to the garbage champagne your in-laws try to funnel down your gullet.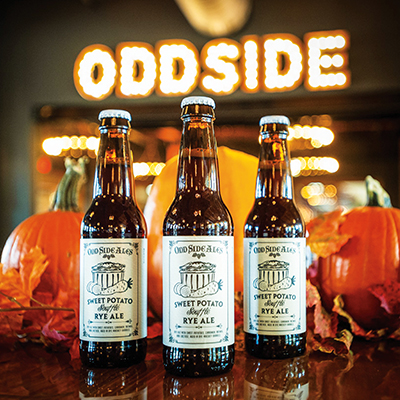 Sweet Potato Soufflé Rye Ale
Odd Side Ales - American Strong Ale
Like Willy Wonka's Three-Course Gum, this thing crams all of Christmas dinner into a bottle. There's a sumptuous play between sweet and savory as flavors of vanilla and nutmeg secede to the bitter grist of rye. In lieu of gravy, pour this all over your ham. The huge whiskey heat on the nose belies how smooth this is to drink, while that 11% ABV will knock you out sure as a tryptophan pill.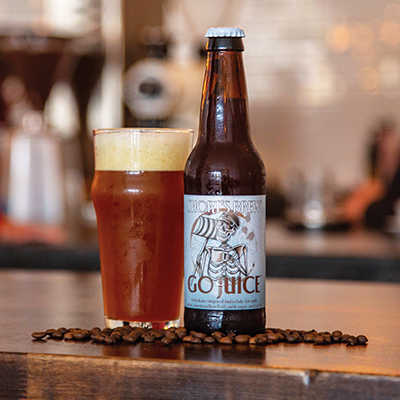 Go Juice
Short's Brewing Company - Milkshake IPA w/ Coffee
After shoveling the 30th blanket of snow, the rigamarole grows old. Treat yourself to a bottle of Short's Go Juice beforehand to spice up the chore. It's kind of an oddball — a Milkshake IPA with coffee, marshmallow and vanilla. Call it a hophead's cuppa joe. Milk sugar is the X-factor, mimicking the mouthfeel of a latte. Velvety and bracing ... Kind of like the snow you should get back to scooping.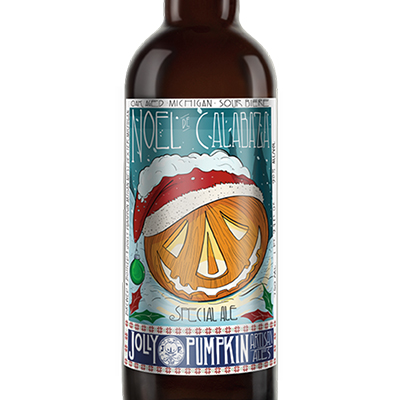 Noel De Calabaza
Jolly Pumpkin Artisan Ales - Belgian Strong Dark Ale
The Nightmare Before Christmas: Christmas or Halloween movie? Let the debate rage on while sipping on another conundrum: a holiday beer with a pumpkin on it. Imagery aside, this sour most closely replicates the Belgian classics with its effervescence, oakiness and stone fruit flavors. The house yeast culture gives it that inimitable Jolly Pumpkin funk — their signature stamp on tradition.
Lake Beer
Big Lake Brewing - Light Beer
This one's the splash of sunshine in a fog of endless gray. Lake Beer is golden and unadorned. Lightly sweet with hints of graham cracker, but nothing storms the palate. It's the perfect beer to not think about and I mean that in the best way. Evoking summer afternoons, it serves as a reminder that we trudge through this bluster for the season on the other side. The can claims this beer is best enjoyed by the lake. Anybody up for some ice fishing?