For years, canned cocktails have been on the rise. Everyone wants to have a Moscow mule from their favorite distillery while relaxing on the beach.
Now, with liquor laws relaxed to help restaurants through COVID, there are more places than ever to get a craft cocktail to go. They come in cans, bottles and pouches, depending where you go.
Here are a few of the places offering tasty mixed drinks for the road.
New Holland Spirits
newhollandbrew.com
New Holland was one of the first West Michigan players in the canned cocktail game. The Holland Mule, Blueberry Gin Lemonade, Rum Punch and Blackberry Bramble are all available at stores around the region. They're made with New Holland's craft distilled spirits of course, making for easy to find, easy to drink, upper echelon cocktails.
Long Road Distillers
longroaddistillers.com
Long Road has long been known for their excellent in-house cocktails, so of course the Grand Rapids distillery hopped on the chance to put them in cans. Head to one of their tasting rooms for a Polish Falcon, made with vodka, ginger beer and lime; a Teta's Lemonade, made with lavender lemonade and vodka; or a LRD Gin & Tonic.
Coppercraft Distillery
coppercraftdistillery.com
Coppercraft has been distributing cocktails to stores for a while. Look on shelves for Pink Bubbles, a brut-esque vodka and lemonade drink; Whiskey Lemonade; or Gin & Tonic. They're all made with Coppercraft's spirits and natural flavors.
Max's South Seas Hideaway
maxstiki.com
As a tiki bar, Max's was incredibly eager to get their amazing tropical cocktails into cans. There are now a whopping 26 cocktails to choose from, from Mai Tais to Painkillers to Zombies and more. Each order also includes a bag of crushed ice! This is the real deal, with cocktails crafted by mixologist Martin Cate.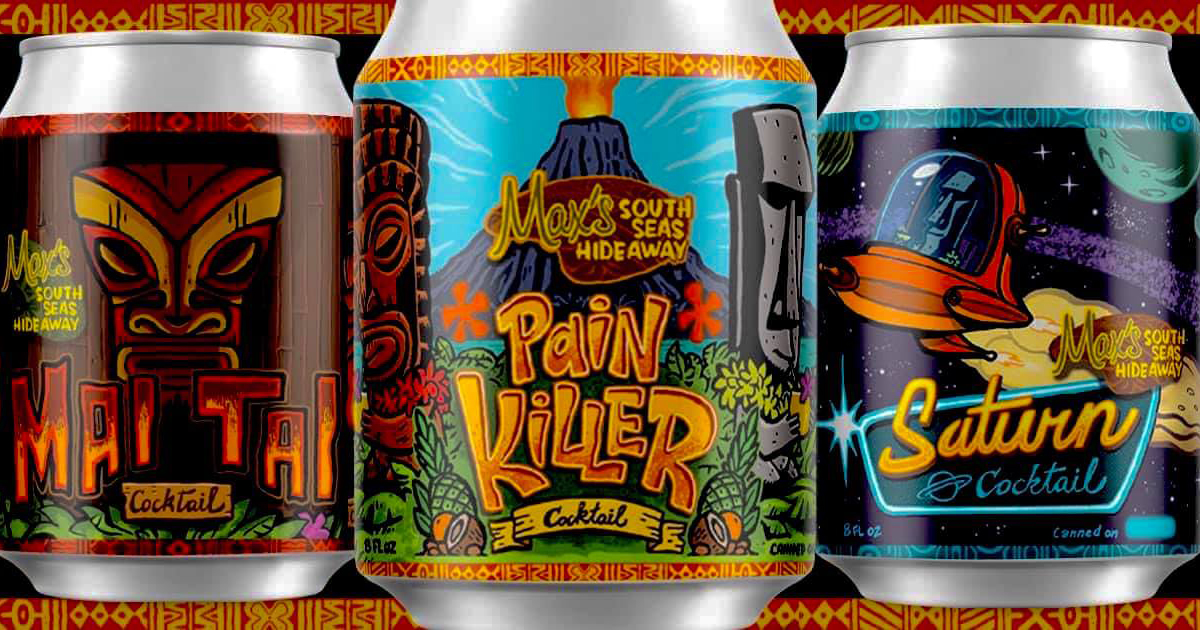 Linear Restaurant
linearrestaurant.com
Linear has four house cocktails to choose from, all packaged in lovely cans, including Strawberry Vodka Lemonade, Americano Spritz, Spicy Paloma, and Cucumber Ginger Madness.
Sidebar GR
facebook.com/sidebargr
Sidebar, a tiny little speakeasy tucked away downtown Grand Rapids, has special glass bottles that can hold any cocktail you'd like. The bar is known for its amazing cocktails, such as the Marquavita, a margarita with aquavit. Check out their temporary location inside Big O's Café.
The Sovengard
sovengard.com
The Sovengard is offering a ton of its cocktails in cute little bottles. Choose from nearly 20 cocktails, from classics like a Negroni Sour to specialties like the floral Walk in the Woods.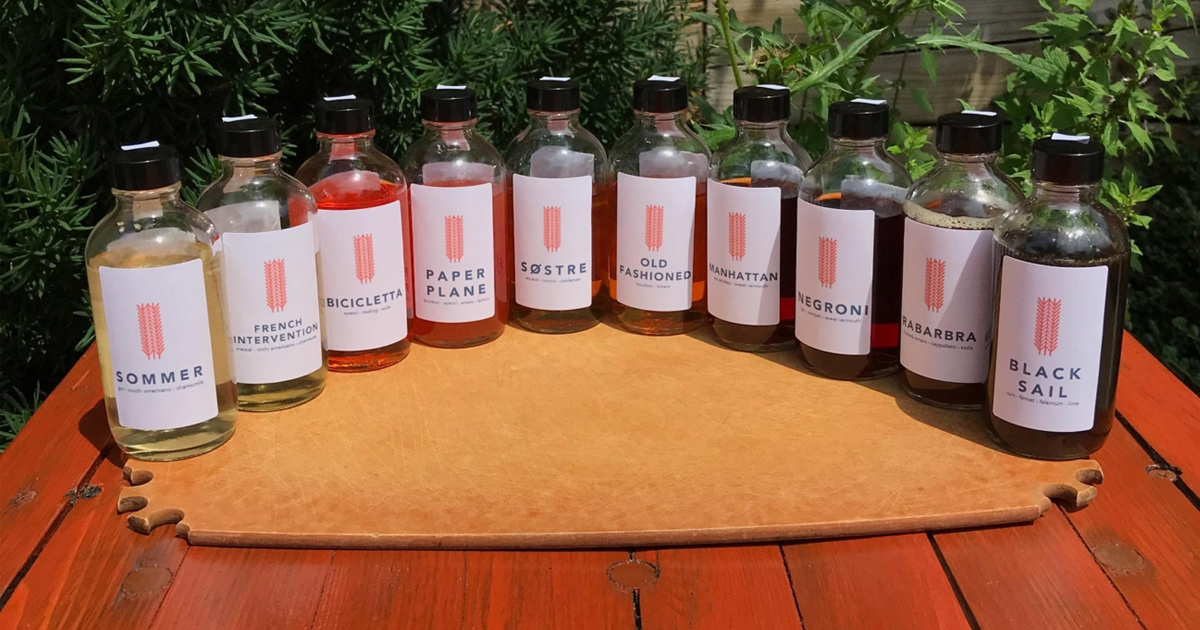 Danzon Cubano
danzoncubano.com
Danzon Cubano is offering craft cocktails in fun drink pouches that come with straws. Try a nice tropical drink like Havana Rum Tea or 90 Miles, made with vanilla vodka, melon liqueur, crème of coconut, lime juice and pineapple juice.
Donkey Taqueria
donkeygr.com
Donkey is offering its famous margaritas in cans, in both one- and two-serving sizes! Head south of the border with a Prickly Pear, Guava, El Corazon or Classic margarita.
Hancock
hancockgr.com
Hancock has made its very unique and tasty alcoholic slushies available to-go! They'll last even longer now that the sun's not beating down so hard, too. But you can always throw them in the freezer to keep them as long as you'd like! Try the Cold Fashioned or the Gin & Julius, made with gin, orange curacao, lime, vanilla extract and soy milk.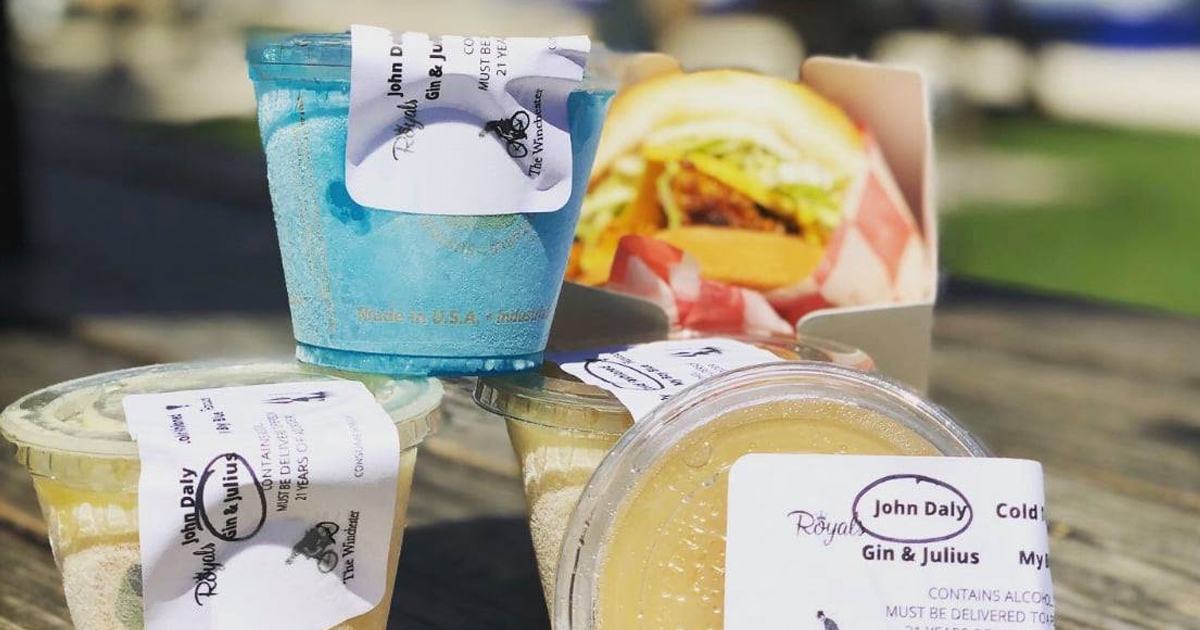 Luna Grand Rapids
lunagr.com
Luna is fully taking advantage of the new laws under COVID. You can get a full, two-serving margarita to take home, OR you can get a cocktail just for the Downtown Refreshment zone, where you can walk around with a drink in the open. That zone covers basically all of downtown Grand Rapids. Or, just get the margarita mix and add your own tequila at home!
HopCat
hopcat.com
HopCat just added cocktails in cans, such as the HopCat Meowgarita, made with Jose Cuervo silver, margarita mix, salt rim and fresh lime over ice. Or try the Lux Mule, with Tito's vodka, luxardo syrup and ginger beer over ice.