As the seasons change, so do our palates.
Revue already explored some of West Michigan's finest pumpkin beers and Oktoberfests, but what about wine and spirits? If you love autumnal flavors, there's plenty more to explore throughout fall and as we move into the holiday season. Apples, pumpkin, spices — we have it all.
Here are just a few of our favorite seasonal selections from local distilleries and wineries.
Round Barn Cream Wines
roundbarn.com
Round Barn's cream wines are special treats, somewhere between wine and Irish cream like Baileys. They're a perfect aperitif for a party, a sipper on a cold day, or a unique cocktail ingredient.
The Black Walnut is great year-round and Mint Chocolate will be great for winter, but the Salted Caramel Cream is perfect for fall. As the name says, it's a blend of smooth caramel creaminess with a touch of salt to lift it. Try it in coffee for some extra tasty pep in your step!
Leelanau Cellars Witches Brew
lwc.wine
If you've never had Witches Brew, I'm going to assume you just moved to Michigan. It's the perfect fall wine, made with a red blend full of traditional spices. I like to heat it up on the stovetop and throw in extra cinnamon sticks and clove for a lovely mulled wine that warms me up no matter what. Plus, they now have Pumpkin Spice and Spiced Apple variants, if you want to get really fall-y with it.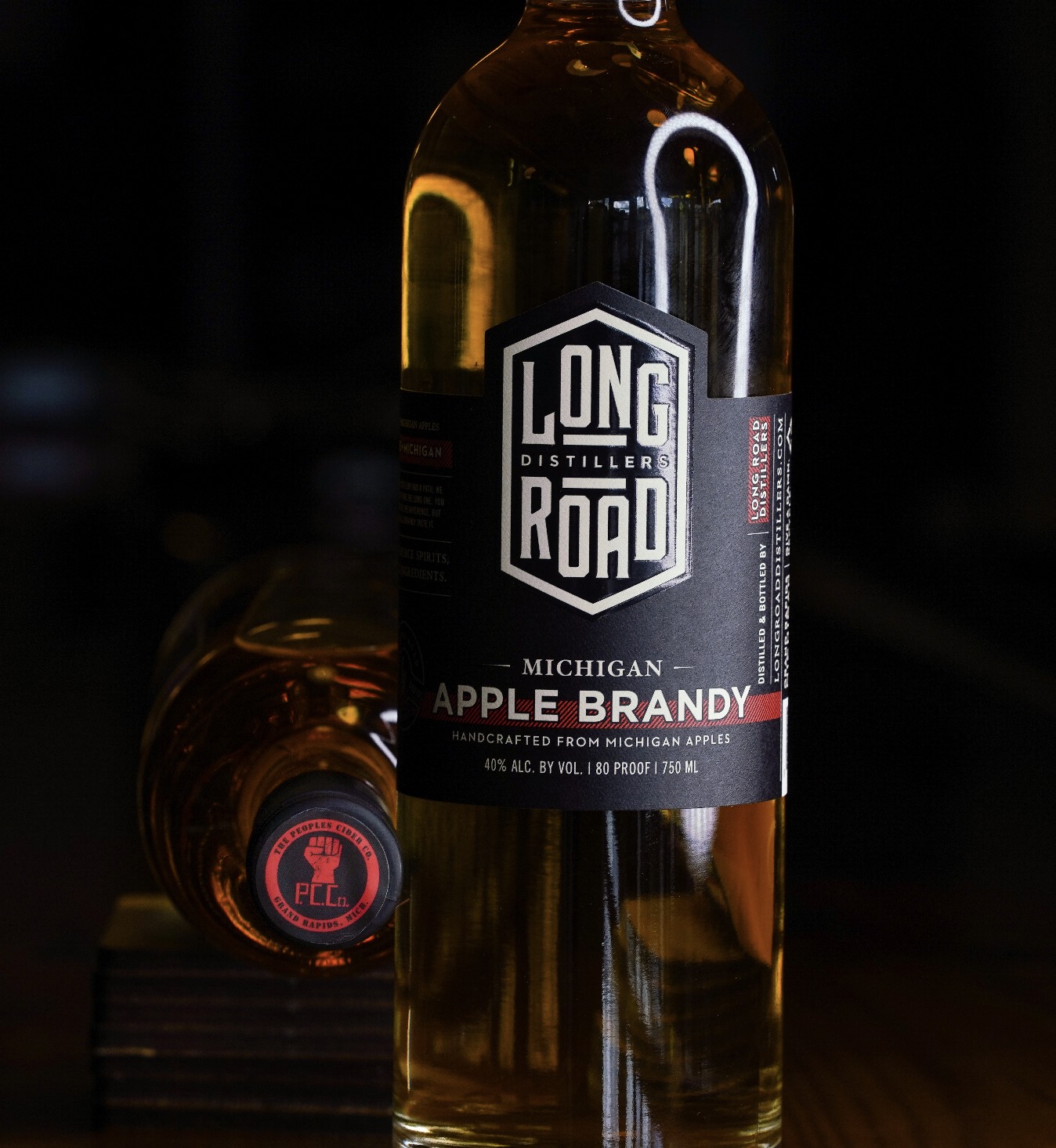 Long Road Apple Brandy
longroaddistillers.com
Long Road's Apple Brandy is back, made in partnership with People's Cider Co. The spirit is distilled from cider, then aged in used whiskey/cider barrels for nearly FIVE years. As they say, "The resulting spirit is marvelous — honeyed apple on the nose; semi-sweet baking spice and apple on the tongue; nice dry finish." This sipper is the result of partnership, patience and all-Michigan apples.
Bier Distillery Spunkin Punkin
bierdistillery.com
Bier Distillery loves to get creative, cranking out all kinds of seasonal spirits and brews. The Spunkin Punkin Pumpkin Spice is a unique spirit initially made from single malt and barley, aged in American white oak. Then it's redistilled with a blend of pumpkin and spices, resulting in a special spirit made for fall lovers. At 45% ABV, you could sip on this on a cold afternoon or incorporate it in creative cocktails.
Eastern Kille Appelflappen
easternkille.com
Eastern Kille Distillery — formerly known as Gray Skies, if you didn't know yet — has created a lovely new liqueur "perfect to pair with shortening days and cool nights." It's like drinking apple pie, created with apple brandy, baking spices, fresh Michigan apples and turbinado sugar. With 25% ABV, you can find all kinds of uses for this unique fall treat. It's a tasting-room exclusive, so head there to pick some up and try an Appelflappen cocktail that you can then recreate at home.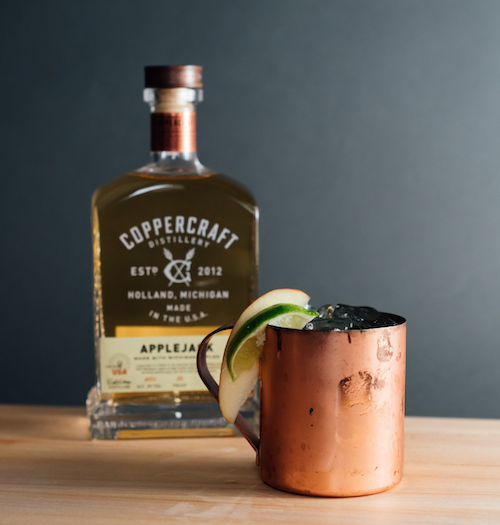 Coppercraft Applejack
coppercraftdistillery.com
This apple spirit is made from fruit from Michigan's Fruit Ridge. The apples are distilled, then aged for one year in bourbon barrels, creating "vanilla and butterscotch spirit with a hint of tart apple and spice." Head to their website for recipe ideas, such as The Big Apple, with Coppercraft Applejack, sweet vermouth, muddled apple slices, and orange bitters.