When the night is young but the body is ready for bed, that's when caffeine and cocktails collide.
For the average bar-goer, the typical adult pick-me-up is a Red Bull and vodka, but what if I told you there's another way — a better way? The coffee cocktail, my friends, is the way. While your local dive's best offering is likely a makeshift White Russian, restaurants and distilleries around West Michigan have next-level specialty drinks that will keep you awake long enough for at least one more.
Well, it's not entirely about the caffeine — some of these drinks merely use a touch of coffee liqueur, but the placebo effect is strong. Not to mention, the acidic complexities of coffee go perfectly with alcohol. You can sweeten the pot with creme and sugar or commit to the bitterness with amaro and, well, bitters. Whichever path you take, it's a delicious combination perfect for capping off a dinner or kicking off a party.
Here's a few of our favorite coffee cocktails around town:
Irish Up
Long Road Distillers | 537 Leonard St. NW, Grand Rapids | 18 Washington Ave., Grand Haven
The original Irish coffee is hot coffee, Irish whiskey, sugar and cream. As usual, Long Road steps it up a notch with Irish Up. Start with Long Road's American Whisky, then add Madcap coffee, brown sugar, demerara, vanilla whipped cream, and coffee dust, all served hot. You can get it in GR or on the lakeshore. Slainte!
Peanut Butter Burrito
Graydon's Crossing | 1223 Plainfield Ave. NE, Grand Rapids
The name might make this cocktail sound like a hulking dessert monstrosity, but instead it's a complex, layered treat incorporating all kinds of libations. The Peanut Butter Burrito starts off with Skrewball Peanut Butter Whiskey, then the coffee comes in as cold-brew espresso. Mix that with Averna amaro and for Pedro Ximinez sherry for an extra layer of bitter and sweet, then top that all off with Guinness Draught to keep this thing grounded. When you say, "Jump," the Peanut Butter Burrito says, "How high?"
Café du Monde
One Bourbon | 608 Bridge St. NW, Grand Rapids
When coffee isn't coffee-flavored enough for you, chicory will do the trick. This slightly earthy, nutty root has a taste very similar to coffee and they go perfectly together, which the Café du Monde takes full advantage of. While Benchmark bourbon acts as the base, chicory-infused Eastern Kille Coffee Liquor is the java star here. Then, One Bourbon adds in chicory syrup and house-made bitters to turn it up to 11, all stirred over ice and served with an Ardbeg Scotch rinse and cream float.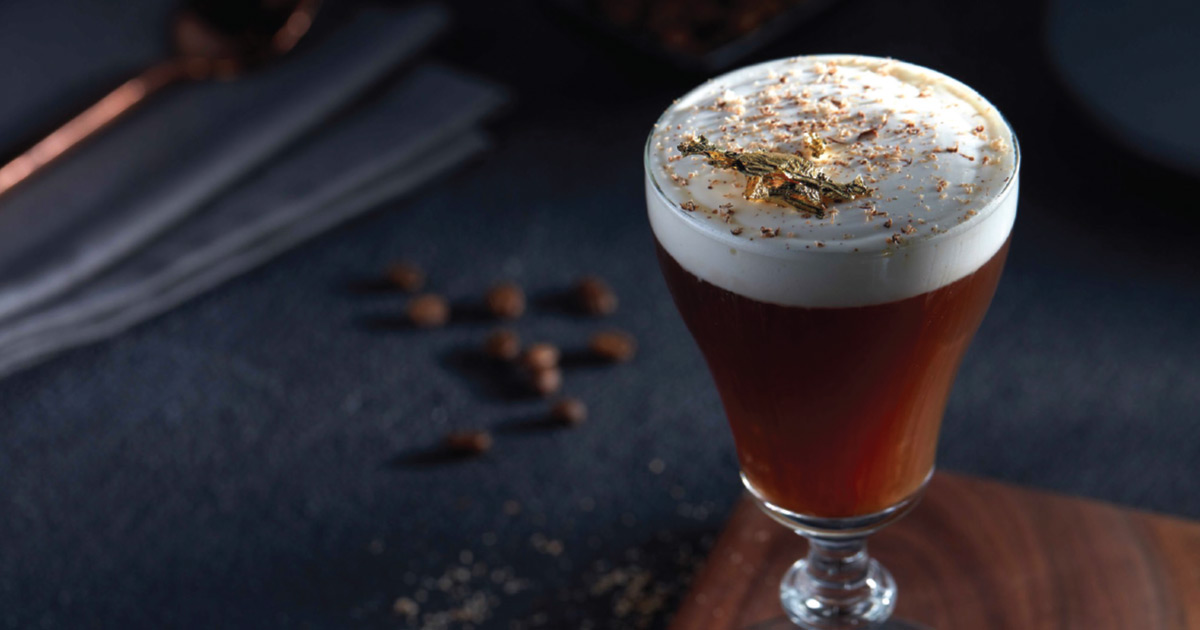 Spanish Coffee (pictured)
MDRD | 187 Monroe Ave. NW, 27th Floor, Grand Rapids
MDRD, the hit restaurant with a view atop Amway Grand Plaza, is a love letter to Spain across all its menus, including cocktails. The Spanish Coffee is much more than its name implies: Overproof demerara rum, coffee, cream provide a nice classic base, with Torres Magdala orange liqueur throwing in a citrusy twist, plus fresh nutmeg on top. This cocktail is served hot, perfect for making it through winter.
Café de San Chez
San Chez Bistro | 38 W. Fulton St., Grand Rapids
This cocktail at San Chez comes with a small show! First, they caramelize sugar to the rim of the glass using Bacardi 151, cinnamon, and actual fire, lighting up the restaurant like a solar flare. Then, they add Kahlua, Fundador brandy, and crème de cacao, which is all topped with hot coffee, Bailey's whipped cream and a cinnamon stick. This one should kick your body temperature up a couple degrees.
Espresso Martini
Buffalo Trader's Lounge | 950 E. Fulton St., Grand Rapids
Buffalo Trader's is known for wildly innovative cocktails that plumb the depths of mixologist knowledge. However, to pull off such feats, the bartenders also need to nail the classics, and that's just what they do with this Espresso Martini, ramping it up with some bitters. Vodka, cold brew, coffee liqueur, Cynar and orgeat — it's simple yet effective, approachable yet layered, fun yet fancy.
Café Noir
Stamped Robin | 128 Portage St., Kalamazoo
If you like your liquor as black as your coffee, this is the drink for you. Blackstrap rum? Check. Cold brew coffee? Check. Spaulding's coffee liqueur? Check. Toss some demerara sugar and trinity bitters in the mix and you've got yourself a café noir, black as the night in the French countryside. It's a pleasant twist on the classic espresso martini.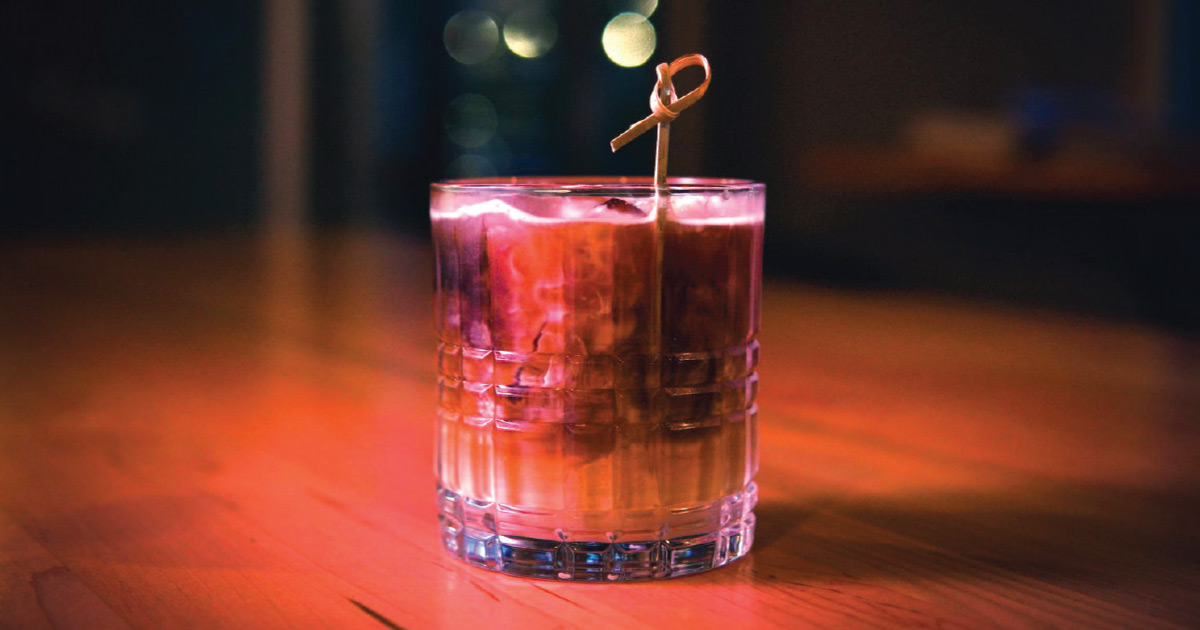 Roaster Russian (pictured)
Eastern Kille Distillery | 700 Ottawa Ave. NW, Grand Rapids
Eastern Kille takes the White Russian to another level with their own version, served silky smooth on nitro. They start with their own utility vodka, then add cold brew, coffee liqueur, cream and chocolate bitters. No offense to the Russians, but I doubt they have it this good.