Summer playtime is in session. It's time to loosen collars, kick up your heels and play—pure and simple. Time to eat too many pop sickles and hit the bed with messy hair. Serious summer fun is here.

KALAMAZOO MUD RUN
Kalamazoo Community Church
2435 North 26th St., Kalamazoo
June 8, 11 a.m.
$12-$15/per child (one parent or guardian to run with each child for free)
kalamazoomudrun.com
Mud it up at the Kalamazoo Community Church for a mud run with the kids in mind. Recommended for ages 6 to 12, this shorter version of the adult course is one mile and will include around five kid-friendly obstacles sure to transform your child into a wet, muddy monster. "Kids love the fact that this gives them permission to get dirty and play in the mud," says Volunteer Jean Henderson, who said children had so much fun last year, they asked to run the loop twice. This family friendly sporting event hopes to raise money to buy a drill for clean water wells in Uganda. "The whole theme is get dirty for clean water," Henderson said. The event will also give money to the mobile food initiative Kalamazoo Loaves & Fishes. The entire family can plan and train for the mud run while enjoying the nice summer weather with a good cause in mind. "It's a great thing to have a goal—especially if your child has never been in a run before." Side note: bring an extra set of clothes.


WEST MICHIGAN CHALK ART FESTIVAL
Downtown Byron Center
84th Street, Bryon Center
June 14 & 15, Fri., noon-9 p.m.; Sat., 7 a.m.-3 p.m.
Free admission
wmcaf.com, (616) 878-6029
This two-day festival has downtown Byron Center covered in chalk. On Saturday, from 11 a.m. to 3 p.m. there's a KidsChalk Event for youths age 11 and younger with chalk provided. "They can come and do their best job and get a certificate and participate," said Audrey Nevins Weiss, Byron Township supervisor and board member of the Community Wellness Foundation. Nevins Weiss describes the event as colorful, friendly and inviting. Children and parents will love viewing 3-D chalk creations in this activity where "you can be outside and enjoy a good community feeling."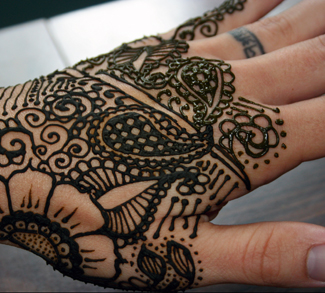 MEHNDI WITH HENNA ARTIST JULIEA PAIGE
Cynthia Hagedorn Private Fine Art Studio
627 E. Central, Zeeland
June 27, 3-4:30 p.m.
$22 per student per session
cynthiahagedorn.com
Think outside of the box and sign the kids up for something a little different at Cynthia Hagedorn's Private Fine Art Studio in Zeeland. This Mehndi workshop showcases the art of body painting with henna and kids and teens ages 8 to 18 can experience the art form that happens in a wide variety of cultures and countries for different reasons, such as rites of passage and in times of celebration. This hands-on event teaches the history, techniques and application of the process and experience to those who may be unfamiliar. "It's an experience and we have a real artist coming in," Hagedorn said. "This is not a kit. It's an instructor that knows the value, history and information." Participants learn different designs, applications and the artist applies henna to them as well. "Participating in something different means opening your mind to other mediums of art." Get mom and dad in on the fun with the Adult Mehndi Party following at 5 p.m.
KIDS' FOOD BASKET FAMILY GALA
Aquinas College
1607 Robinson Rd. SE, Grand Rapids
June 8, 4:30-8 p.m.
$75 individual adults, $25 kids between ages 5 and 12
kidsfoodbasket.org, (616) 235-4532
This magical, outdoors, one-of-a-kind family friendly event at Aquinas College has one mission in mind: to create awareness of childhood hunger. Join Kids' Food Basket for food, festivities and entertainment that are perfect for the whole family and for a good cause. Local vendors such as Bistro Bella Vita, Louis Benton, Twisted Rooster, Amore Trattoria Italiana and Bonefish Grill are on hand in this whimsical event that also features an auction and time for kids to color bags for sack lunches. Having fun and doing good can go hand in hand and this is a great way to make an impact and teach your child about being an active part of the community. "Children have so much empathy. They see issues as something they'd never want to happen to them and want to make a difference," said Executive Director Bridget Clark Whitney. Families can have fun and view this as an opportunity to learn more about the art of philanthropy and giving back.