Trying to decide on a theme, mood or vibe for your wedding day is an overwhelming task that can lead you down a Pinterest rabbit hole. Should you go for an outdoor garden theme? What about the ballgown dress you're considering wearing? How does that tie into your wedding day theme? With endless inspiration from websites like The Knot, Green Wedding Shoes and Instagram, it can be hard to narrow your focus on what really matters when it comes to setting your wedding-day vibe. Instead, turn to the professionals. Alyssa Ferguson, owner of Fleurology Designs, a floral design and wedding planning company in Grand Rapids, graciously provided Revue with some of her best tips for getting the mood just right on your big day.
When you're working with one of your clients, what are the big questions you ask them to help decide on a vibe or theme for their wedding day?
For design, I ask a lot of questions because I want to know best what my clients are dreaming of! Some clients know they want a fun vibe that reflects them; others know the exact colors and feelings they want, but not what that would look like. Everything from food to music will share the feel and ambiance they are hoping to create.
I also want them to share the inspiration ideas or images and want to know why they may want to include or create something specific — and the answer shouldn't always be "Because I saw it on Pinterest or a magazine." We work together to pull every detail and aspect out on the table with our couples.
What is your best advice for couples to help them figure out their wedding day "style"?
Be you! Don't worry about trends. Stick to whatever is true to you and your partner.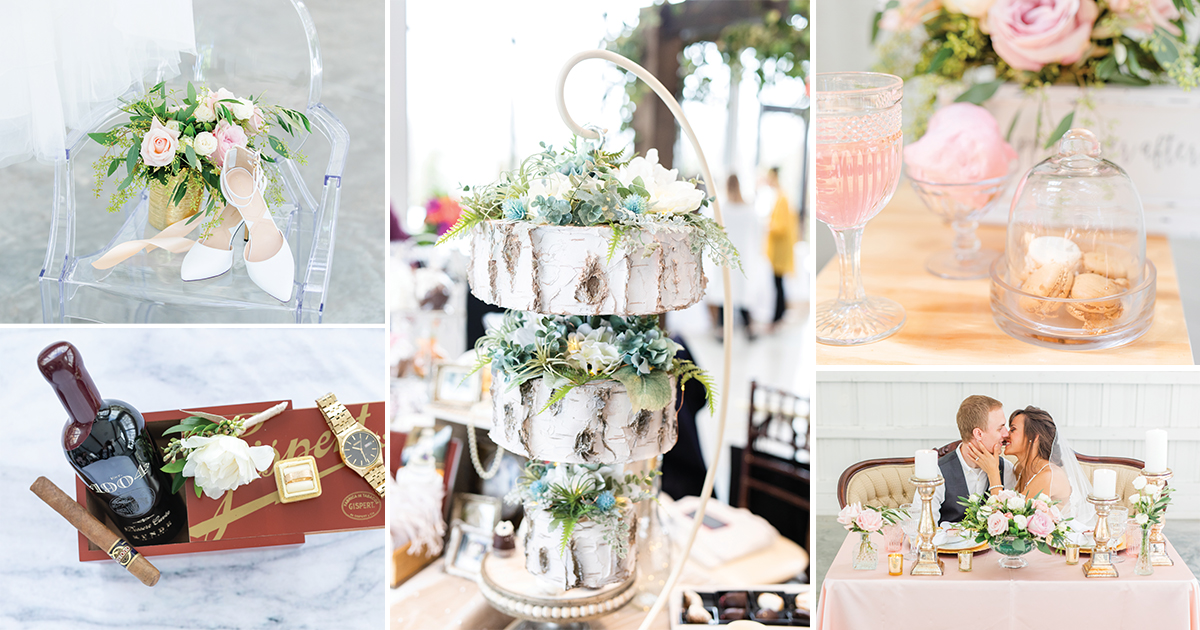 How can you use food and cocktails to help set a mood for your wedding?
So many people go basic or miss the mark with food and beverage, when there are real genuine opportunities to have fun. You can honor your heritage or the season with a unique and new menu idea. Many couples have the traditional beer and wine on their bar menu, but I am a sucker for couples having a signature cocktail, created just for them.
What is something all couples should consider when deciding on music for their wedding day?
I wish more couples would ask for or require music for their ceremony rehearsal! Music can be tricky and hiring professionals makes all the difference. For the reception, do you want a live band or DJ? Consider how you want the evening to go and what fits best. I personally love a live band but having an awesome DJ — one that can read the crowd and bring dancers back to the dance floor — is always a hit.
What are some of the biggest wedding trends you expect to see in 2020?
I personally love that greenery and vines are here to stay. They are one of my favorites to design and install ceremonies with. One floral trend is dried, bleached or painted foliage. Blush baby's breath is making an appearance because of what we see being created in California, with fun color painted baby's breath and grasses. A bridal party trend that I have really enjoyed is groomswomen or bridesmen. I love it when couples make their own rules and have co-ed bridal parties!