SHOPPING TRANSFORMED OVER THE PAST FEW MONTHS, BUT THAT DIDN'T STOP MANY OF US FROM BUYING MORE THAN EVER BEFORE. AFTER ALL, WHAT ELSE WAS THERE TO DO?
Books, athletic goods, clothing, groceries — they've all become crucial. And it seems like people are finally leaning toward the small, local shops over the big chains, as evidenced by Bridge Street Market, Horrocks, and Kingma's wiping Meijer off the map this year. OK, I know Bridge Street is owned by Meijer, but it's still a unique, community-focused shop.
In the same vein, voters' favorite destination for Shopping is Wealthy Street over the Tanger Outlet.
We have a few Milestone Award winners as well — nominees who have placed first for all five years of Best of the West. Rebel, for instance, was always a favorite, but it's now clear the Gift Shop's move and reinvention has only helped its success.
Then there's Gazelle Sports on an Athletic Goods streak, thanks to the smart, personal service there. Eastown Antiques is holding down the Antique Shop throne, while Freewheeler Bike Shop on Leonard remains king/queen.
When it comes to Men's Clothing, A.K. Rikk's is clearly considered the most fashionable spot, thanks to actually giving men enough credit to be stylish. They've always done well in the Women's Clothing category too!
You can read the rest for yourself, but I'd like to make one request: While ordering from certain large websites may be easy to order from right now, remember that local shops like Schuler Books & Music or Fido and Stitch need our help. Not only that, but they deserve it, because they act as important, personal, community-oriented gathering places.
Spend your money here, and you'll see the benefit paid back in your own life.
---
ANTIQUE SHOP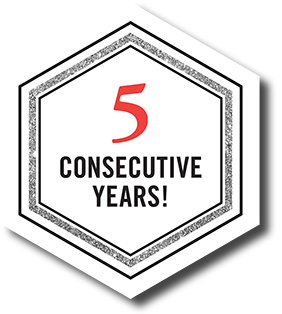 Eastown Antiques (1st: 2016-2020)
1515 Lake Dr. SE, Grand Rapids
Lost and Found Treasures (2nd)
Bluedoor: A Home Collective(3rd)
ATHLETIC GOODS STORE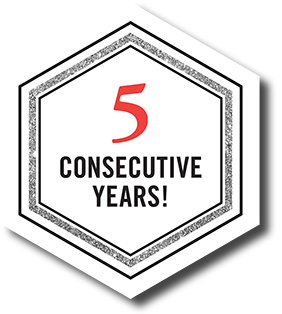 Gazelle Sports (1st: 2016-2020)
3930 28th St. SE, Grand Rapids
Bill & Paul's Sporthaus (2nd)
Al & Bob's Sports (3rd)
BEER/WINE/LIQUOR STORE
Martha's Vineyard
200 Union Ave. NE, Grand Rapids
Rishi's International Beverage (2nd)
Siciliano's Market (3rd)
BICYCLE SHOP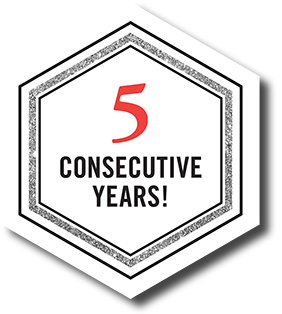 Freewheeler Bike Shop (1st: 2016-2020)
915 Leonard St. NW, Grand Rapids
Rockford Bike Shop (2nd)
Grand Rapids Bicycle Company(3rd)
BOOK STORE
Schuler Books & Music
2660 28th St. SE, Grand Rapids
Books & Mortar (2nd)
Epilogue Books (3rd)
BRIDAL BOUTIQUE
Renee Austin Wedding
1555 Plainfield Ave. NE, Grand Rapids
Bridal Elegance (2nd)
Bianka Bridal (3rd)
BUTCHER
Sobie Meats
3450 Remembrance Rd. NW, Walker
Byron Center Meats / Frank's Market (2nd - tie)
Louise Earl Butcher (3rd)
COMIC BOOK STORE
Vault of Midnight
95A Monroe Center St. NW, Grand Rapids
The Comic Signal (2nd)
Tardy's Collectors Corner (3rd)
FLORIST
Stem's Market
4445 Chicago Dr. SW, Grandville
Eastern Floral (2nd)
Ball Park Floral & Gifts(3rd)
GIFT SHOP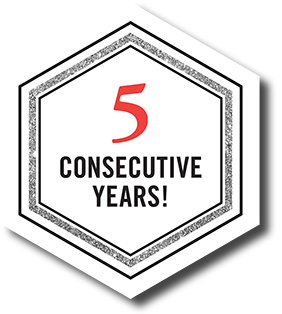 Rebel (1st: 2016-2020)
1555 Wealthy St. SE, Grand Rapids
Art of the Table (2nd)
Bailey and James (3rd)
GROCERY STORE
Bridge Street Market
405 Seward Ave. NW, Grand Rapids
Horrocks Market (2nd)
Kingma's Market (3rd)
HEALTH FOOD STORE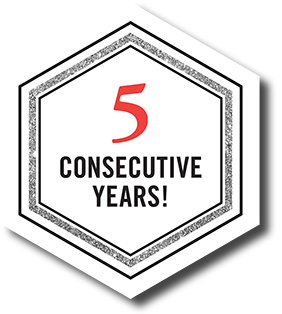 Harvest Health Foods (1st: 2016-2020)
Multiple locations - harvesthealthfoods.com
Fresh Thyme (2nd)
Horrocks Market(3rd)
HIKING/OUTDOOR GEAR
Bill & Paul's Sporthaus
1200 E. Paris Ave. SE, Grand Rapids
Gazelle Sports (2nd)
Switchback Gear Exchange (3rd)
MEN'S CLOTHING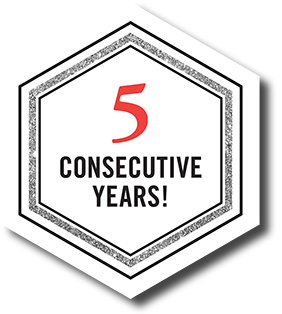 A.K. Rikk's (1st: 2016-2020)
6303 28th St. SE, Grand Rapids
Fitzgerald's Mens Store (2nd)
Woosah Outfitters (3rd)
PET STORE
Chow Hound
Multiple locations - chowhoundpet.com
Fido and Stitch (2nd)
V.I.Pets (3rd)
SHOPPING DISTRICT/DESTINATION
Wealthy Street
Grand Rapids
Tanger Outlet (2nd)
Downtown Holland(3rd)
THRIFT/CONSIGNMENT SHOP
Rock Paper Scissors Consignment Boutique
145 Diamond Ave. SE, Grand Rapids
New 2 You Consignment Shop (2nd)
Urban Exchange(3rd)
WOMEN'S CLOTHING
Lee & Birch
leeandbirch.com
Jade (2nd)
A.K. Rikk's(3rd)
---
STAFF PICKS
by Michaela Stock
GIFT SHOP
The Counting House
758 Wealthy St. SE, Grand Rapids
shopcountinghouse.com
The Counting House is a lifestyle gift shop that features furniture, clothing, books, accessories decor and vintage goods. Conveniently located on Wealthy Street, the perfectly curated collection is uniquely staged inside a 100-year-old building, which used to serve as the Kent County Savings Bank. With its gorgeous arched entryway, sunny yet industrial interiors, and wide range of items to wander through, you'll certainly want to stay and shop all day. Just don't blame us when you end up buying gifts for your friends and yourself.
GROCERY STORE
Proprietary
620 Wealthy St. SE, Grand Rapids
instagram.com/proprietary.gr
Move out the way, single-use plastics; There's a cleaner, better way to grocery shop now. Grand Rapids' first zero-waste, bulk foods grocery store — Proprietary — has swung its doors open this summer. Now you can grab all your favorite foods, without the unfavorable packaging. From teas to pasta to vegan soap, Proprietary offers quality goods for your every need. Plus, a zero-waste lifestyle means you'll hardly have a reason to take the trash out anymore. Wouldn't that be nice?
ANTIQUE SHOP
The Found Cottage
2460 Chicago Drive, Hudsonville
thefoundcottage.com
A trip to The Found Cottage feels like a secret treasure hunt through the living rooms of bungalows dotted along Lake Michigan. From furniture to décor old and new, The Found Cottage showcases high-end designs made for cottage living. Shabby chic and rustic goods fill the shop's large warehouse, but if decorating a cottage isn't on your to-do list, The Found Cottage also offers gifts, accessories, and other items smaller than a 10-person table.