Around 80% of Elijah Nykamp's belongings are thrifted or secondhand. From his books to his dining room table, Nykamp has curated nearly his entire home's furniture and decor through reused goods.
While he saves money by purchasing items used instead of new, pinching pennies is not his main motivator when it comes to upcycling. For Nykamp, his secondhand items are what make his house feel like a home.
"All of my pieces hold such a deeper meaning because I've found them at different places, picked them up on the side of the road or gone to thrift stores. They all carry their own story with them that feels so much more special than just getting them shipped to your house," he said.
Originally from Holland, Nykamp's love of thrifting began in high school when he'd visit secondhand staples like Ditto and Goodwill. However, when Nykamp got his own place after graduating from Hope College, his love for thrifting had room to grow — literally.
"My apartment started out so empty, and I think my concept of thrifting is that I love its process. I love that it's taken me a year and a half to fill my apartment because I've been so choosy about the things that I find and take away," Nykamp said.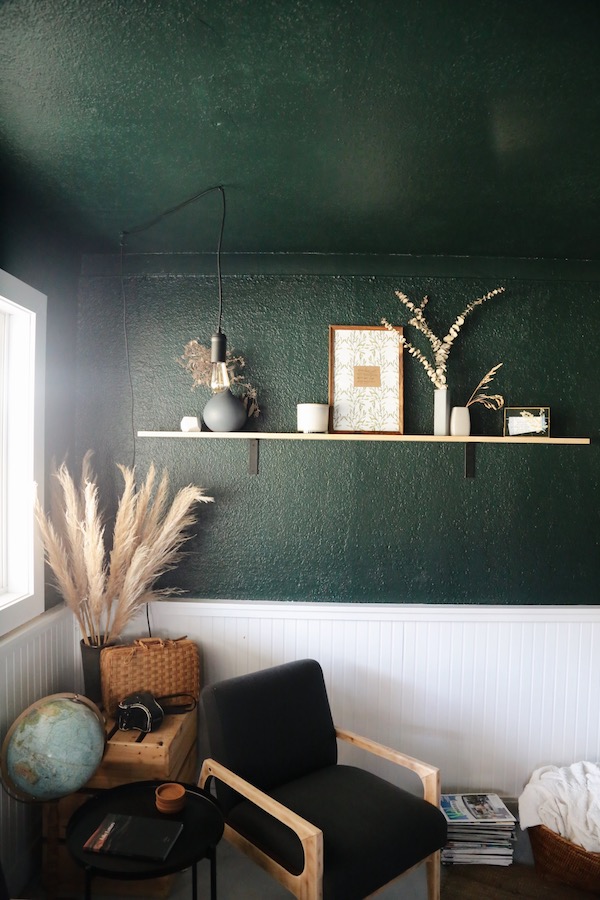 Let's face it: Thrifting can be overwhelming, especially when it comes to home decor. With so much to choose from, it's easy to get pulled in many directions when it comes to style. To avoid leaving thrift stores with bags of mismatched items, Nykamp has learned to shop slowly.
"My advice for someone who's ready to go out thrifting to redecorate their apartment is to have patience to enjoy the process. Be really, really choosy and only find things that you feel sure that you're going to love. Otherwise, it just ends up being someone else's junk," he said.
To Nykamp, thrifting is a personal journey, and each person's path will lead to different treasures. "Everyone gets to choose what their treasures are. People feel like if it's secondhand, then someone else didn't want it, so therefore it's not worthy or good enough. But the reality is that the best part of thrifting is finding something unexpected."
He thrifts often in stores, but doesn't shy away from other ways to shop secondhand. His alternative methods include browsing Facebook Marketplace and, well, the side of the road.
"I have a wicker egg chair and a dresser that are from the side of the road. I think it's so fun to be able to see the potential of these items," Nykamp said. "This wicker chair was literally in the middle of a field, but I wiped it off, sprayed it down and cleaned it up."
No matter where he shops, the first thing Nykamp does when he completes a thrift haul is scrub the objects down. "Especially with COVID, I think thrifting has taken a dip, just with people feeling like they're getting something that isn't clean. I wash everything after it comes out of my car, whether it's furniture or clothes; everything gets a good cleaning. Then I know that it's ready to start its new life."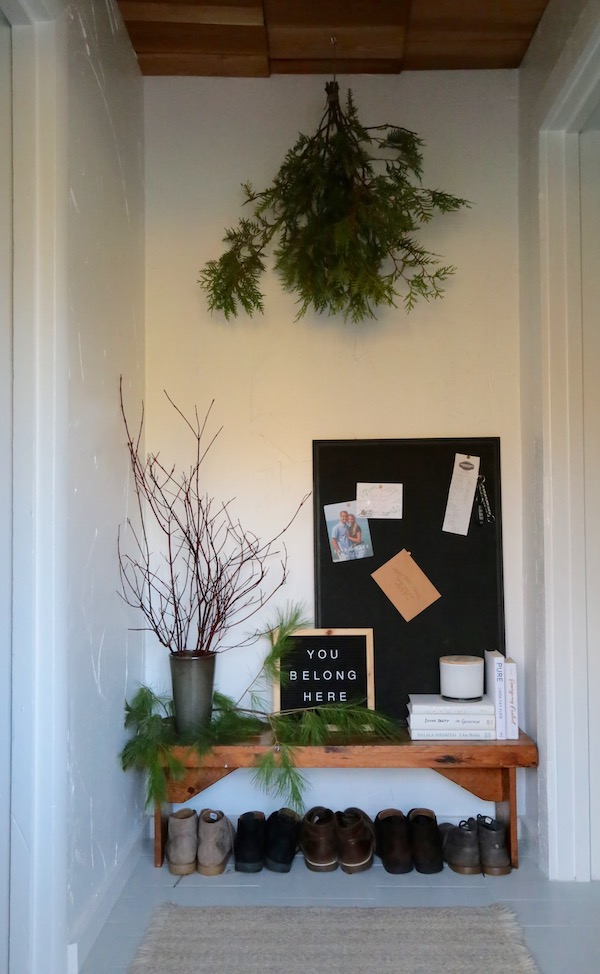 His next step depends on whether he refurbishes his finds or not.
"Anything can be sanded down. Anything can be painted or restrained. You can do anything with spray paint, for real," Nykamp said.
He believes it's the mindset of thrifting that differs most from a traditional shopping experience. A good thrift takes patience, vision and discipline.
"Thrifting is not a shopping experience. You're not going with the mindset that everything is current, everything is in style. That's what all these big box stores are doing — they're hoping that you're going to see purpose in every single one of the items that they have. You're just picking out colors at that point.
"If I walk away with a handful of things from one Goodwill or Ditto, then that's a good haul. But nobody walks out of Target with two things. It's just such a different mindset, and that's why patience is huge."
While thrifting home decor is more of a challenge than a trip to IKEA, the process of secondhand shopping serves a purpose beyond the furniture's function. Because Nykamp chose to thrift his things, his home isn't an assortment of objects, but a collection of stories.
"The story of thrifting ends up feeling more like home than just going online and ordering something," Nykamp said.