When COVID hit in March, before the Stay at Home order was even in place, one of the very first events to be cancelled was Festival of the Arts.
The issue wasn't even whether groups would be allowed to gather by June — it was the fact so many people would have to meet over the course of April and May to make the event happen. Even if it's not in person, however, that doesn't mean we can't come together to celebrate art.
This year, a new event is taking place: the Virtual Arts Festival. To be clear, it's not necessarily a virtual Festival of the Arts, which is more of a regional celebration, but is a new one-day celebration really focusing on the arts and culture of Grand Rapids.
On Friday, June 5, the Virtual Arts Festival will stream live on WOODTV.com from 10 a.m. to 9 p.m. On Saturday, the stream will be shown again.
The new festival is a collaboration among the Grand Rapids Arts Working Group, a gathering of more than 20 cultural arts organizations in the city that came together around 18 months ago in an effort to make larger projects happen. It was inspired by the Grand Rapids Symphony's virtual performance of the "Hallelujah" chorus.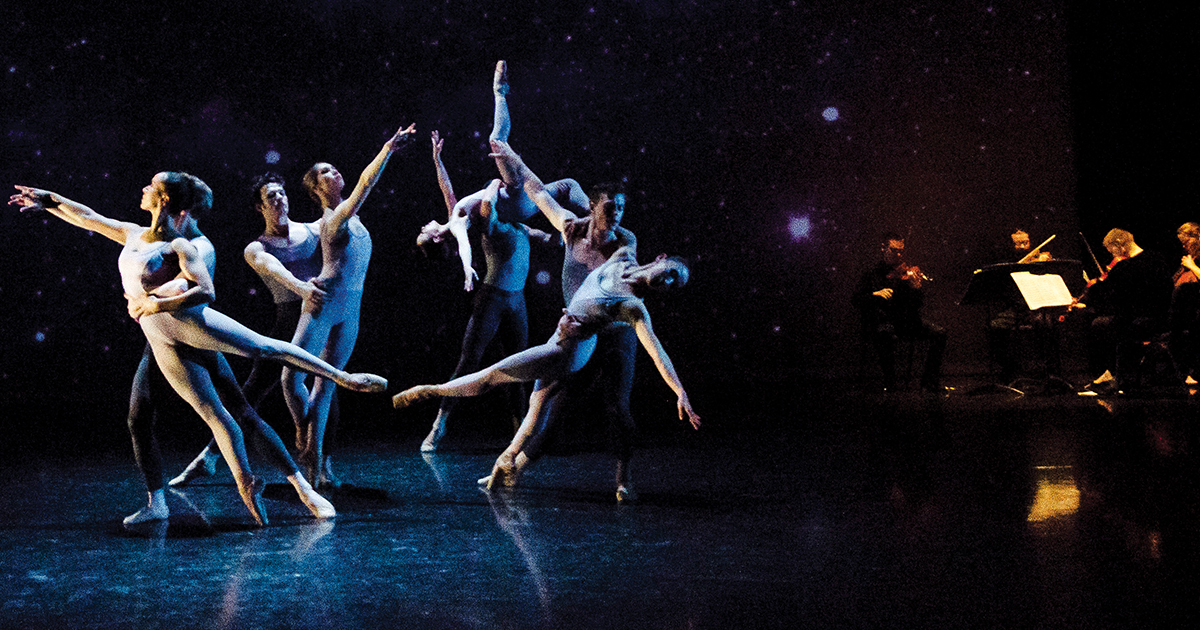 "We enjoy the camaraderie of one another," David Abbott, executive director of the Festival of the Arts, said of the arts collective. "We're all going through these challenges and we enjoy supporting each other, so it's been tremendous to know we're going through this together.
"I'm just honored to have a seat at the table. Our arts community is incredible. Our city is the only professional ballet in the entire state. We have a world-class symphony. Frederik Meijer Gardens is in the top 10 of the world. To know Festival of the Arts has a seat at that table, I'm just in awe of it and proud of being able to deliver this festival."
Throughout the 11 hours of the festival, you'll see a huge range of art, with a mix of brand-new virtual performances and an archival videos of excellent shows from the past.
The Grand Rapids Symphony, Grand Rapids Ballet, Ebony Road Players, Opera Grand Rapids, the Grand Rapids Public Museum's Mighty Wurlitzer Organ, and many more are all participating.
There'll even be chefs doing food demonstrations, "because the culinary arts are part of our arts culture." And the whole event will culminate in a presentation with Mayor Rosalynn Bliss, City Manager Mark Washington, leaders from the Arts Working Group, and a performance from the symphony, which is a co-chair for the festival.
"Though it won't be the same, we're just as thrilled to share our gift of music with the community at the Virtual Arts Festival," said GRS President and CEO Mary Tuuk. "Music not only is one of our greatest joys, it's one of our greatest sources of comfort in trying times. When we need it, we can count on music to nourish our soul and lift our spirits."
The festival is also taking submissions from the community. If you're a band, poet, storyteller or visual artist, you can submit your work online. The festival will feature a visual art exhibition to support and amplify local artists and works they have for sale, with 100% of the proceeds going to the artists.
"I think everyone deserves the opportunity to taste everything," Abbott said. "So not everything we put in might necessarily be something you want to try, but at least we're going to put it all in one place for you to try. Where else can you have polka music, next to Mozart, next to ballet, next to storytelling? We're still that thing and we have it all."
Follow Festival on Facebook to keep updated as more details come in.