Looking back on 2015, WYCE staff members offer their year-end Top 5 favorite songs.
Nicole LaRae, Community Relations Coordinator
Courtney Barnett – "Pedestrian At Best"
Barnett is one of the greatest songwriters of our time. The way she weaves together sarcasm and realism is incredible. The riffs on this tune are empowering while the lyrics are vulnerable and unsure. "Put me on a pedestal, and I'll only disappoint you," is my favorite line from any song this year — all of us bleeding-heart types can relate.

Heaters – "Gum Drop"
Grand Rapids' own Heaters released its Holy Water Pool LP earlier this year with Brooklyn's Beyond Beyond Is Beyond Records and they have no signs of slowing down. I love the entire record but this song makes me feel like I'm surfing in an acid soaked dream.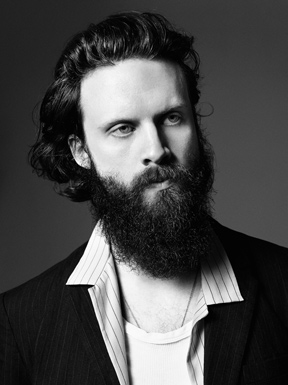 Father John Misty – "I Went To The Store One Day"
This song is a treatise on Tillman's love with his wife, Emma, that delves into their past, present, and future, bookended by the day they first met. The vinyl version includes two separate images of the handwritten lyrics to this song. It is so romantic, clever and simply gorgeous.

Cool Ghouls – "Creature That I Am"

San Francisco's Cool Ghouls know how to lay down a catchy psych-rock tune and this one has been called "especially Byrds-ian." With sitar-sounding guitars, a garden bucket drum slap and twangy harmonies, this tune will have you dancing with yourself. The 7-inch is available via dizzybird records.

Wilco – "Magnetized"
"Music is the space between the notes" —Claude Debussy … Off of Wilco's surprise album Star Wars, the final track "Magnetized" is full of vibrant pauses and small eruptions.

AJ Paschka, General Manager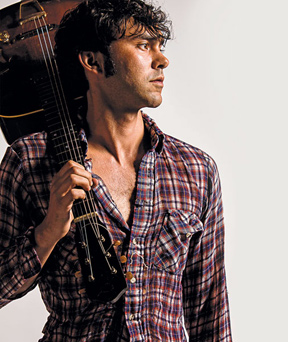 Shakey Graves – "Dearly Departed" ft. Esme Patterson
Although technically released in late 2014, this song burned up the Americana scene in 2015 with its start-stop rhythms and beautiful harmonies.
Hot Chip – "Huarache Lights"
Hot Chip released Why Make Sense? this year and included this absolute car-stereo banger. Synths echo through delays, robotic voices chant and bass pulses over lead singer Alexis Taylor's signature vocals.
T. Hardy Morris – "My Me"
Morris delivers melodic and distorted fuzz filled with compelling lyrics. This song will make you want to grow your hair out, flip some school desks over, then peel out in the high school parking lot.
Brandon Sykes – "Watchu Think" ft. E-Will, produced by Sir Manley
Grand Rapids artist Brandon Sykes unleashed this blistering hip-hop track over bouncing jazz-chords, courtesy of producer Sir Manley. Bonus: E-Will makes use of every second of his guest appearance. Catchy and classic.
Houndmouth – "My Cousin Greg"
Three-part harmonies float above heartland rock 'n' roll via this Louisville quartet. The song follows an intelligent but befuddled character's travels from Florida to Los Angeles. The casual jangle brings memories of The Band's natural chemistry.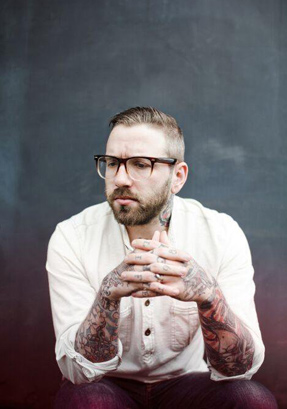 Matt Jarrells, Program Director
Jim Lauderdale – "Way Out is Fine"
Lauderdale has a prodigious output of music ranging from country and bluegrass to stoner Americana. For the first time, though, his Memphis album taps his love of the horn-drenched Stax sound.

Punch Brothers – "My, Oh My"
The finest acoustic music of our time is being made by Punch Brothers. With the 2015 masterpiece, Phosphorescent Blues, the haze of modernity crashes into the traditional form.

The Go Rounds – "No Rival"
The first song I heard from Don't Go Not Changin' signaled that we were about to be in for a treat. Understatement of the year.

City and Colour – "Wasted Love"
I'm sure City and Colour vocalist Dallas Green has scores of wonderful tunes but 2015 was the year it hit home for me. Catch him at The Intersection in January.

The Decemberists – "A Beginning Song"
My interpretation, which is probably wrong, is that this song is Colin Meloy's ode to the power of meditation and its ability to unify life's many distractions, blessings and responsibilities.
Songs We Like: January 2016 by Wyceradio on Mixcloud
---
We want to hear from you! Take the Revue Reader Survey and enter to win great prizes: revuewm.com/survey