Absolutely overflowing with talent, West Michigan's local music scene has something for everyone. Once again, we've compiled our list of 10 bands across all genres who we think deserve your time this year.
Dayz
Rapper/singer/producer Dayz (real name Devon Watson) has earned his place in the West Michigan music scene by doing it all. From self-releasing his Solitify Vol. 1 EP late last year, to guesting on Lady Ace Boogie's latest, to representing Michigan at the Stay Gold showcase at SXSW in Austin, his time has officially come. Look out for his latest video, Sofa, coming this month, with a run of singles to follow this summer.
Hometown: Holland
Genre: Alternative R&B/hip-hop
Listen: soundcloud.com/dayz-music
For Fans of: Kid Cudi, Frank Ocean
Super Future
Tomorrow has come today for one of West Michigan's hottest DJs. With slots at Electric Forest, Spring Awakening and Breakaway music festivals this summer, and gigs as far away as Colorado, California and Atlanta, Super Future (real name Nick Rowland) will take his fusion of dance-ready EDM and live instrumentation to bigger and bigger stages in the coming months. Don't miss the party — give his latest track, Endless Love, a spin right now.
Hometown: Grand Rapids
Genre: Vibrant beat/world trap
Listen: soundcloud.com/superxfuture
For Fans of: What So Not, San Holo
In Safe Hands

Only a group for about a year, this young band has a strong grip on the resilient heavy music scene right now. The five-piece immediately draws attention, with the combined vocals of frontwoman Brieonna Frierson and guitarist/vocalist Suong Pham powering its daring mix of dizzying guitars and devastating breakdowns. Catch the band live when it joins the madness of Carnival of Chaos's Music Made Me Do It Festival in Stanton July 12-14.
Hometown: Muskegon/Grand Rapids
Genre: Post-hardcore/metal
Listen: insafehands.bandcamp.com
For Fans of: Eyes Set To Kill, Butcher Babies
Moss Jaw

Fresh off the road with friends and fellow local band Vines, this emerging four-piece will head into the studio this month to begin recording its first full-length album, tentatively due out later this year. The introspective yet instrumentally exploratory band generated some strong buzz when it emerged from the Kalamazoo house show scene to rock this year's Battle of the Bands, hosted by Western Michigan University's campus radio station 89.1 FM WIDR.
Hometown: Kalamazoo
Genre: Emo/post-rock
Listen: mossjaw.bandcamp.com
For Fans of: Waxahatchee, Julien Baker
Red Rio
The solo project of singer/songwriter Alexis Brooke, Red Rio expands to a rocking four-piece on occasion, adding real live bite to her already gritty songs. Kicking off this summer by gaining some international exposure as part of Founders' Madrid Beer & Music Fest in Spain, Brooke will rejoin her band for a show at Mulligans on June 28, before focusing more on playing solo and recording her hotly anticipated first release.
Hometown: Grand Rapids
Genre: Blues/Americana
Listen: redrio.bandcamp.com
For Fans of: Joanne Shaw Taylor, Hurray For The Riff Raff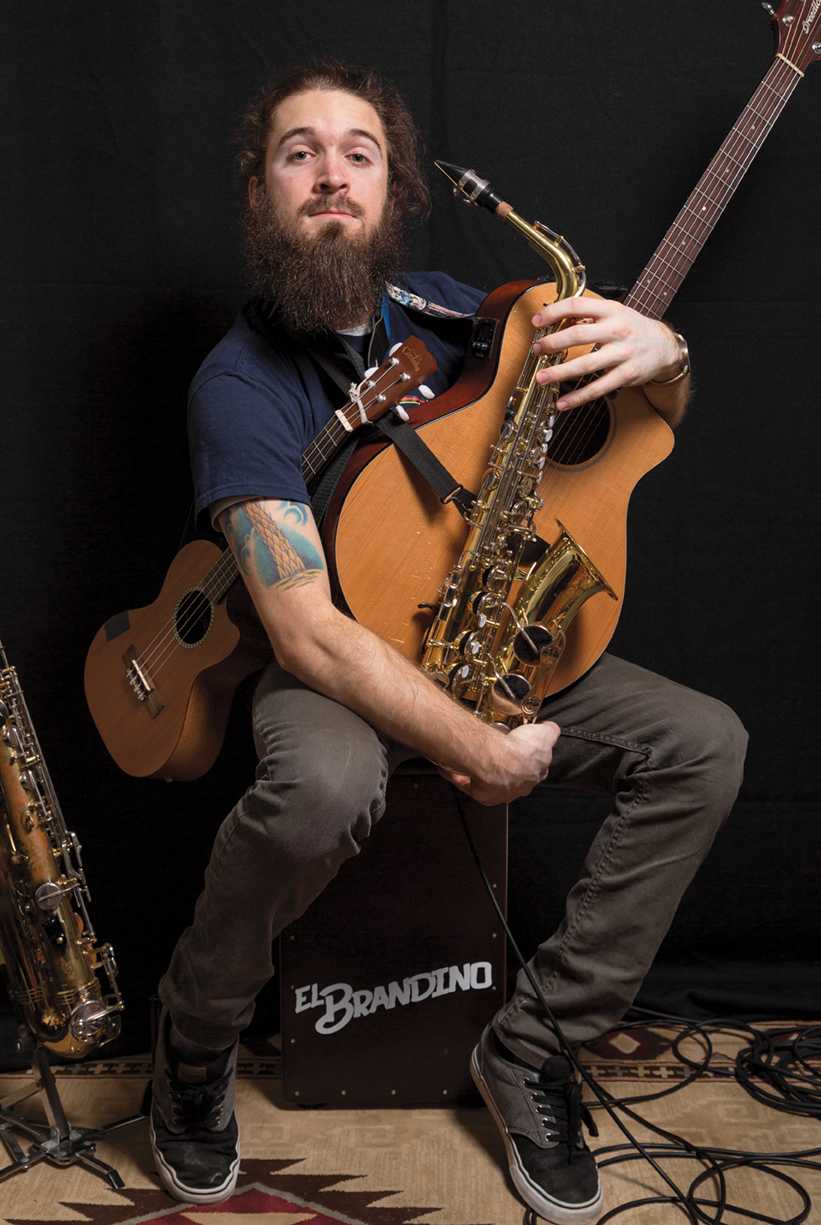 Book of Symbols
Describing its complex sound as a "collective vision of orchestrated sound," Book of Symbols has taken a page or two from '90s shoegaze, while bringing its eyes up to the new millennium's shimmering horizon. Carefully lost in layers of distortion, the band's visceral live shows reverberate long after they're over, leaving fans new and old awoken to the moment. The band will write its next chapter this summer as it begins work on its first full-length LP.
Hometown: Grand Rapids
Genre: Post-punk/atmospheric rock
Listen: bookofsymbols.bandcamp.com
For Fans of: The Life and Times,Explosions in the Sky
Earth Radio
Exploring the outer reaches of rhythm and groove, this five-piece fronted by vocalist/keyboardist Hannah Laine keeps its head in the stratosphere and its beats on the ground. Equal parts spirit-nourishing and mind-blowing, the group has really started hitting the rounds this year, with shows lined up this summer at Creston Brewery on June 1, Fountain Point Resort in Lake Leelanau on July 29, and Founders on Aug. 23.
Hometown: Grand Rapids
Genre: Future soul/space funk
Listen: earthradiomusic.com
For Fans of: Hiatus Kaiyote, Thundercat
Frankie & Myrrh
An all-female ensemble made up of four very talented women from around the local music scene, this groovy, psychedelic group has only been playing together for just over a year, but already has made real waves. The band will open for fellow all-female psych/surf group La Luz at The Pyramid Scheme on June 2, before spending most of the summer focusing on recording its first release, tentatively due out this fall.
Hometown: Grand Rapids
Genre: Indie-pop/psychedelic-surf
Listen: frankieandmyrrh.bandcamp.com
For Fans of: Beach House, Warpaint
Y-Not

Free-spirited and freeform, this vibrant new band asks the simple question: Why not let the music just move you? An open blend of styles, the band aims to tap into a deeper sense of community and consciousness with vibes that sound perfect for a hot sunny day, or an evening at a craft brewery. Be sure to catch them at Festival of the Arts on June 2, or at the Great Lakes Flow Festival in Lake Orion on Aug. 23-26.

Hometown: Grand Rapids
Genre: Jam-funk/progressive-folk
Listen: ynot.bandcamp.com
For Fans of: Nahko & Medicine For The People, Joe Hertler & the Rainbow Seekers
El Brandino
Another act appearing as part of the first-ever Founders Madrid Fest, one-man-band El Brandino will bring his sometimes-silly, all-out-amazing multi-instrument extravaganza overseas. A member of Founders' own FBC All Stars, and local cover outfit Funkle Jesse, Brandino (real name Brandon Proch) has moved from his start as part of the ska/punk scene in bands like Three Cents Short onto incorporating bluegrass, funk, soul and more into his one of a kind loop-pedal stylings.

Hometown: Grand Rapids
Genre: Acoustic jam/comedy folk
Listen: elbrandino.bandcamp.com
For Fans of: Keller Williams, Reggie Watts